Nevion Adds JPEG XS Video Compression to Virtuoso Media Node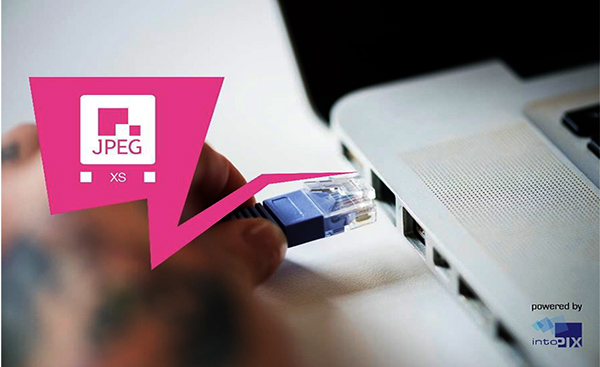 Nevion Virtuoso software-defined media node now has new JPEG XS encoding and decoding media functionality. In one of the first official deployments of the system so far, the new function has been rolled out by one of the major global broadcast networks to move video in and out of content hubs as part of a centralised, live production infrastructure.
JPEG XS (ISO/IEC 21122) is a new encoding standard for video that was developed to achieve visually lossless output - both for one-time and multiple concatenated compression - at sub-millisecond latency – that is, a fraction of a video frame. High quality compression is achievable with ratios up to 10:1 and greater, depending on the application. This makes JPEG XS very practical for low latency real-time transport of HD and 4K/UHD video over wide-area networks (WANs). It also makes it suitable for bandwidth-constrained campus and facility local area networks (LANs) when uncompressed transport is not a viable option.
The Nevion Virtuoso JPEG XS media function is powered by TICO-XS, a codec developed at intoPIX to manage and transmit more pixels with less power, low bandwidth and lossless quality at high speeds. The function both performs encoding and decoding capabilities, and gathers multi-channel support. It takes uncompressed video in either SDI and IP (SMPTE ST 2110-20) formats, and outputs JPEG XS encoded video for transport over IP (SMPTE ST 2110-22). The system also runs with transport protection using SMPTE 2022-7 based SIPS (Seamless IP Protection Switching).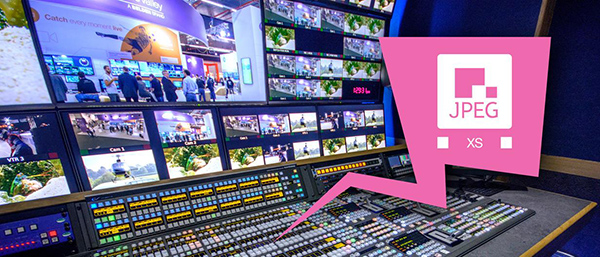 Transmitting the same RTP/IP stream across dual, diverse network links enables receivers and decoders to use SMPTE 2022-7 SIPS, which gives error-free transport even in the case of severe packet loss or link outages as long as a packet arrives on either of the two network links. Dual hand-off on 10GE and SMPTE 2022-7 is supported for network redundancy, to result in high availability. In a SMPTE 2022-7 SIPS configuration, each module can perform IP adaptation of up to four HD/3G signals in each direction. This would give, for example, 16 inputs and 16 outputs HD/3G signals per 1RU on the 4-slot Virtuoso device.
The JPEG XS media function can also be combined with the Virtuoso's audio capabilities, for example to enable encoded video and audio to be transported as separate SMPTE ST 2110 flows, and be synchronised at the receiving end.
JPEG XS is introduced across the various media functions that can be configured dynamically on Nevion Virtuoso, and is developed to reach a fine balance between compression ratio and latency. As well as JPEG XS, Nevion Virtuoso already carries out JPEG 2000, TICO and H.264 encoding capabilities. It will be on show on Nevion's booth at IBC 2019, 13-17 September, Amsterdam. nevion.com