Dejero's EnGo 260 Adds New Global Modems and SIMs for Field-Users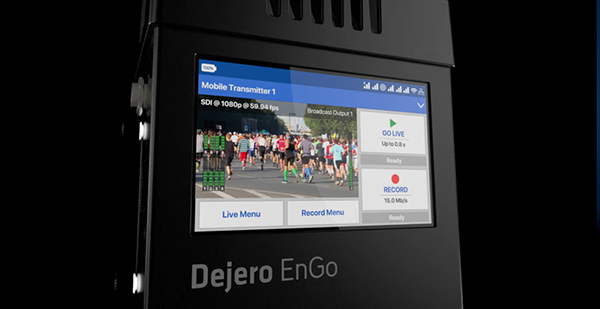 Dejero has redesigned their EnGo 260 HEVC mobile transmitter to improve its picture quality and user experience.

Developed to preserve and deliver the best picture quality possible in a given shooting situation, even when the available bandwidth is limited, the new EnGo 260 device is still built to withstand remote field use, same as the original model, but weighs 30 percent less, and has an 85 percent larger screen. It has a stronger internal rechargeable battery supporting 120 minutes of use, and is compatible with and recharged by standard gold mount and v-mount ENG batteries.

For crews that need to travel overseas to cover events, the new EnGo 260 has global modems and SIMs field-users can access, to reduce inconvenience and travelling costs. It includes a mini XLR interface for IFB (interruptible foldback) permitting communication from the director to on-air talent or camera operator while the production is live.

EnGo 260 uses Dejero's Smart Blending to aggregate multiple network sources, including cellular and satellite, from multiple network providers to create a virtual network of networks that improves reliability. The system dynamically and intelligently manages the fluctuating bandwidth, packet loss and latency differences of individual connections in real-time, to choose the optimal path to route IP packets to their destination. The increased reliability also expands availability due to connection diversity and higher bandwidth, at the time and place that it is needed.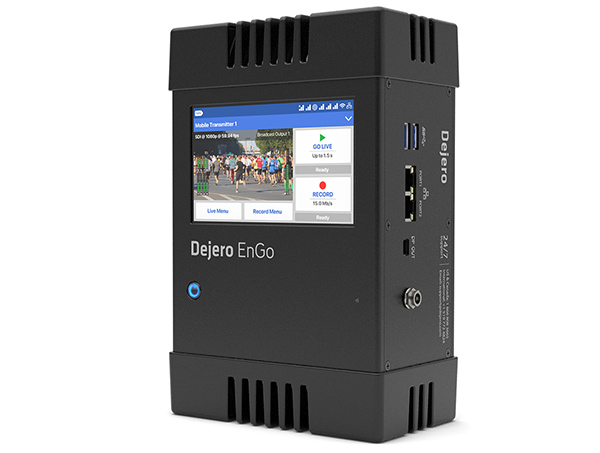 The EnGo 260 is built with functionality to preserve picture quality at extremely low latencies with auto-transport, adaptive bitrate encoding and HEVC, despite challenging network conditions. Content adaptive encoding adjusts the encoding process based on the amount of motion in the live shot to improve picture sharpness. Camera operators can automatically transition directly from a talking-head shot with limited motion to a fast action shot without softening of the picture or introduction of compression artefacts.

The mobile transmitter supports 20 Mb/s encoding and 1080p 50/60 and uses an efficient, flexible image encoding technique combining hardware and software encoding. This type of hybrid encoding balances performance and power consumption and enables remote updates to transmitters deployed in the field. According to Dejero, RF design with optimised antenna performance results in a stronger and more reliable signal from cellular towers.

Built with aircraft aluminum construction and polycarbonate ABS bumpers, the EnGo is designed to withstand daily use by mobile news, sports, and live production crews. Ease of use is improved with one-button start-up under 30 seconds, a simple-to-navigate user interface, and automated settings that adapt to the available bandwidth.

See a demonstration of the EnGo 260 at the upcoming IBC 2019 show in September in Amsterdam. www.dejero.com