Dalet CubeNG Updates Graphics and Branding Across News Operations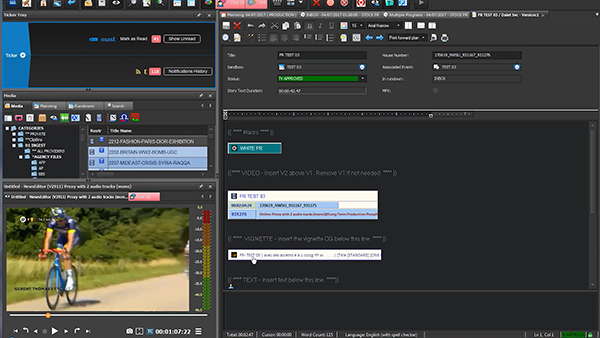 Dalet CubeNG, a platform for news graphics and workflows, is now integrated across the complete Unified News Operations system of applications run by Dalet's Galaxy five MAM. CubeNG graphics use the Brainstorm real-time graphics engine to output 2D and 3D branding and visuals, and are suited to both on-air and file-based graphics creation. Its unified approach means news broadcasters can create dynamic, consistent, up-to-date branding and visual storytelling efficiently over traditional, digital and social channels.
"Graphics play a key role in storytelling and viewer engagement. Adding the capabilities of Dalet CubeNG, powered by the Brainstorm graphics engine, updates what Dalet Galaxy five news teams can achieve in terms of creating visual narratives across all distribution channels," said Kevin Savina, Director of Product Strategy, Dalet.
Dalet CubeNG is a major upgrade to Dalet's existing Cube graphics platform. It redesigns its architecture for greater scalability, and gives it a modern web-based UI.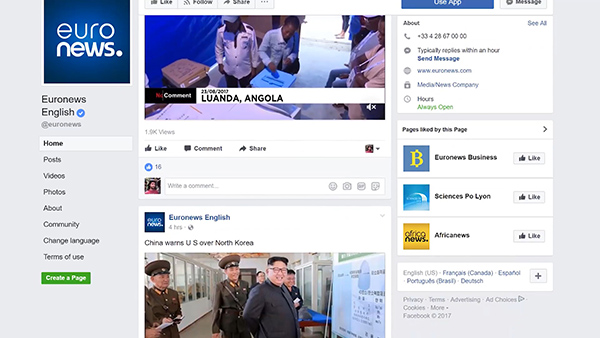 The embedded, high-performance Brainstorm real-time 3D graphics engine improves on-air and file-based graphics capabilities through support for 4K and user-defined options, more primitives for building 2D and 3D graphics, support for Unicode fonts and languages, and effective transition logic. Brainstorm specialise in 3D graphics and virtual set systems for broadcast, film and corporate productions, and news broadcasters that currently use their graphics engine include CNBC, NHK, RAI, RTHK, RTVE, TVN and others.
Dalet CubeNG is resolution independent and supports HD, 2K, 4K, 8K, UHD and beyond, as well as digital and social graphics formats and workflows. The software handles a range of object geometry including spheres, curves and arrows, and allows a level of control over parameters. It includes a particle generator for creating visual effects such as fire, smoke, rain and so on, and other special objects that can be dynamically linked to external data parameters.
Users can control 2D and 3D text in detail as well, including size, texture, shading and mapping. Text functionality brings support for Unicode fonts and various languages including Arabic, Chinese, Cyrillic, Japanese, Korean and Thai.
To help pull together a story's presence across platforms including social media, as soon as users transform a tweet into a graphic, this graphic becomes an object within the Dalet MAM that journalists can either schedule in a production rundown or play out on-air with the news package.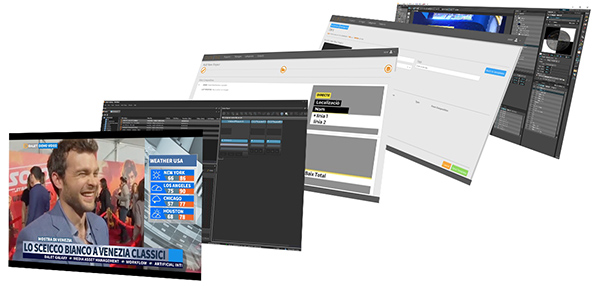 CubeNG's tools are simple to use and closely integrated with Dalet Galaxy five, which Dalet anticipates will facilitate the adoption of graphics creation and use in newsrooms. Changes to graphics can be made on playback, with support for updating behaviour and conditions. Users can add CG elements into the video project for either playout or burn-in, and graphics will trigger automatically at playout wherever the journalists placed computer graphics on the timeline.
With precise control of graphics playout using the on-air video operator ActiveX, news teams can better allocate resources and improve operations. Meanwhile, Dalet Galaxy five tracks every graphic object so that graphic designers, journalists, producers and other staff can use the MAM to search on each graphic element, making it easier to repurpose graphics and objects, keeping a broadcaster's brand consistent across all distribution outlets while maintaining efficiency. www.dalet.com