Grass Valley GV Pace Automates Tablet Control for Live Unscripted Production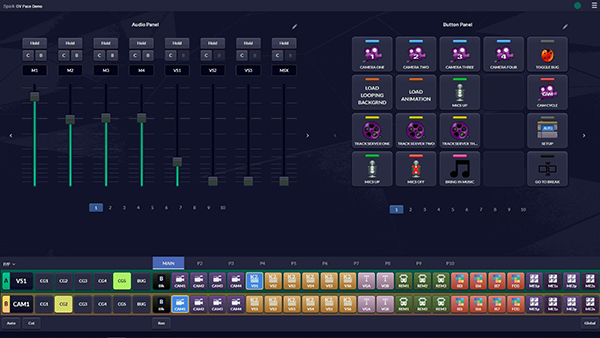 Grass Valley GV Pace is a new manual control system for single operators who need to manage fast-paced, live or mobile unscripted productions ranging from news and sports/esports to enterprise and studio programming.
In broadcast terms, unscripted live productions are usually about control - with so many elements changing at once, operators are challenged to maintain production quality and style, regardless of last minute changes, and to restore processes when errors occur. The GV Pace automated control environment simplifies unscripted productions to allow a single operator to execute and manage a multilayered professional show from a tablet.
Users work through an efficient touchscreen HTML5 interface that gives access to all of the production automation tools from Grass Valley's Ignite and has an integrated event builder but, unlike Ignite, does not require a Newsroom Computer System for rundowns or other material.
Purchased as a subscription, GV Pace integrates Grass Valley and third-party devices natively so that a user's existing workflows can remain largely as they are, allowing a single operator to orchestrate the system for a professional look and feel. The UI can be tailored to a specific live event or show. For efficiency, configuration for events and modules is done in the application, which also makes sure of consistency across all productions.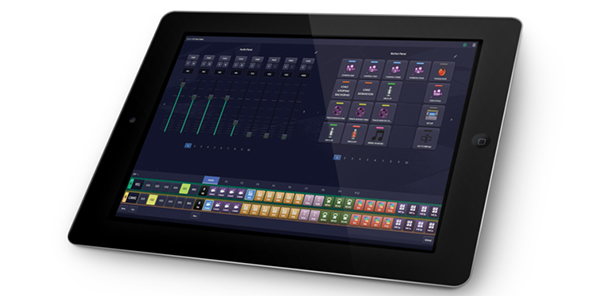 The UX is designed to be straightforward and natural, requiring minimal training and limiting the risk of operational errors. It includes audio support and can control various consoles, including Wheatstone, Yamaha, Lawo, Calrec, Studer and SSL, without a dedicated audio operator. It has a video switcher panel, configurable as a single stripe or full-screen UI, and switcher routing panel for point-to-point routing, with any M/E, keyer or bus. Operators can set up user-defined buttons and custom labels.
Peter Semerak, vice president of production at Grass Valley, said, "GV Pace has been designed for resource-constrained, manual live production applications where time is the critical factor, such as breaking news, OTT-only live productions and college sports. In applications that don't require integration with a Newsroom Computer System, GV Pace makes complex operations simpler."
Regarding speed, GV Pace also has flexible event templates that can be changed dynamically within only a few seconds of a show going live - or during the show to accommodate sudden changes. Defining events as templates reduces the size and complexity of event libraries. The system can also be used in a secondary control room to support automation-assisted manual control of broadcasts via a common, familiar interface. www.grassvalley.com