Grass Valley GV Orbit Brings Dynamic Control to IP Infrastructures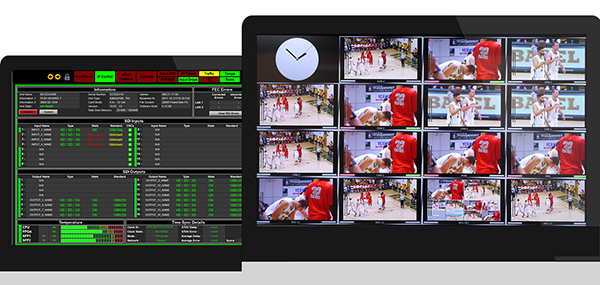 Grass Valley GV Orbit is a unified configuration, control and monitoring system for broadcast organisations that want to adopt open IP connectivity within their video delivery infrastructure. The software system is built and structured for the dynamic orchestration of media networks, whether SDI, hybrid or pure IP was shown for the first time at IBC 2019 and is a part of Grass Valley's IP infrastructure suite.
At the IBC 2019, Vice President of Marketing David Cohen said, "IP networks are not deterministic like SDI networks. Users need to manually direct signals within routers to reach specific devices, a process that is lengthy and prone to error when setting up a system across an entire organisation." Developed to make IP easier, GV Orbit works as an integrated diagnostic set of tools for handling all equipment on the network, from multiviewers to routing control and monitoring via a single interface.
The system's configuration functions are dynamic so that users can add or remove devices, change control surfaces or rename signals, panels and workflow indicators on the fly as needed, without shutting down the system. GV Orbit is architected to sit on the Data Distribution Service (DDS) for real-time systems, a machine-to-machine middleware standard that enables dependable, real-time data exchanges with the qualities that make open standards-based IP infrastructures important for broadcast – high-performance, interoperability and scalability.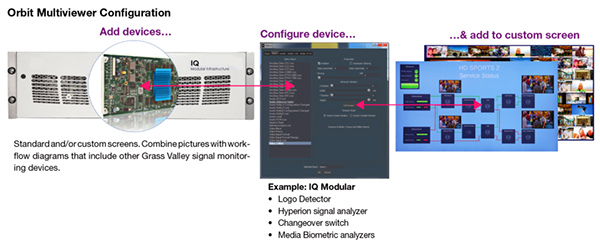 Through this connectivity framework, GV Orbit autonomously recognises and displays any new device on a network and makes all of the device parameters immediately accessible. Users can then use IP to take advantage of new opportunities.
GV Orbit control tools helps users develop a broadcast-centric IP core that is simpler to deploy than trying to do the work manually. It includes mechanisms to make an existing system compatible with future open-standard functions. Grass Valley already has a range of NMOS compliant IP endpoints, including IS-04 and IS-05, and meanwhile GV Orbit supplies the flexibility to add NMOS compliant third-party devices to the network later on. www.grassvalley.com