Dalet Expands Automated Quality Control Support with Interra Partnership
Dalet has expanded its integration of Interra Systems' BATON platform within their software to include the Ooyala Flex Media Platform for asset management.
BATON is an automated file-based quality control (QC) platform for linear and streaming workflows. It carries out comprehensive quality and compliance checks for VOD content, some of which are based on machine learning and AI, in the cloud and on-premises.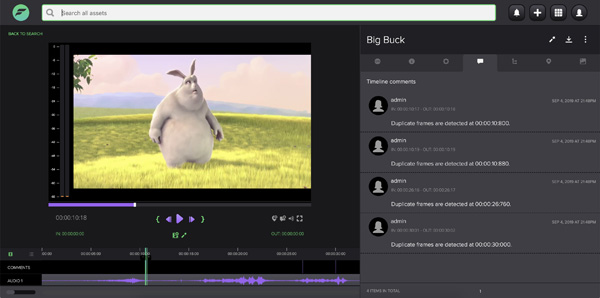 OoyalaMAM displaying AQC report from BATON
BATON supports mixed workflows for SD, HD, UHD and 4K media, and can be customised to carry out a combination of automated and manual QC checks on content. Access per user can be managed and controlled.
So far Dalet and Interra have successfully integrated BATON and Galaxy five, Dalet's MAM and workflow orchestration system, adding automated quality assurance and compliance to customer's production and distribution workflows based on Galaxy. The integration has resulted in numerous joint projects worldwide for customers like VDM, Telefe, Mediacorp, Bundesliga, MBC Dubai, National Archives of Singapore, BBC Wales, Mediaset, ABS-CBN and NOS Portugal.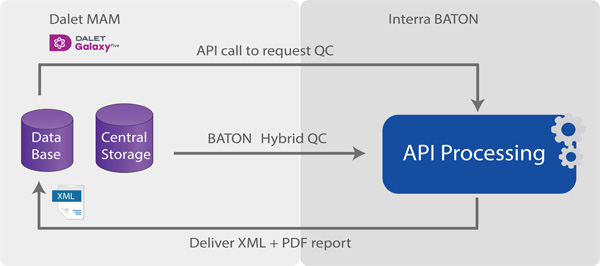 The expanded partnership means that customers using the Ooyala Flex Media Platform asset management system can also build automated QA and compliance into their media processes. A major deployment coming up will be in India.
Acquired by Dalet in July 2019, the Ooyala Flex Media Platform is an asset management system that follows assets from ingest through production and distribution. The integration with BATON is handled through an API, and addresses QC along the whole supply chain by automating quality checks at various stages.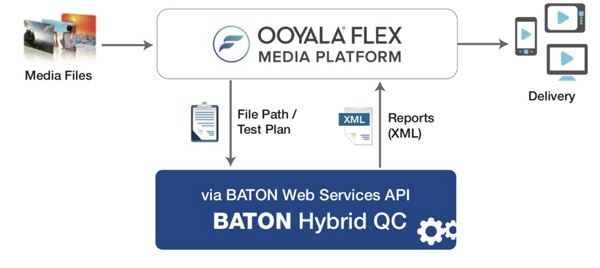 BATON's QC reports are then populated automatically to metadata fields in OoyalaMAM for each asset within the workflow, so that various types of users can search and review the results of the QC analysis. Users can also receive notifications based on the results. www.dalet.com