Lawo Powers DPG Media's New ST2110 Broadcast Facilities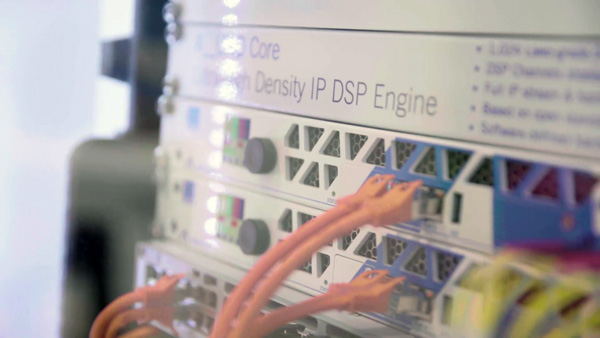 Lawo A__UHD Cores
DPG Media in Belgium is currently in the process of fitting out two new facilities - an ST2110-based IP production facility at Medialaan in Vilvoorde serving its entertainment channels vtm, Q2 and others, and a broadcast facility in Antwerp for its news services.
A primary goal for both facilities is to achieve agile, remote operation in various configurations, as needs arise and opportunities emerge. Therefore, part of the specified components will be housed in flightcases and used both on DPG Media's Medialaan premises and all over Belgium during outside broadcast events. Also, for all audio-, video- and control-over-IP tasks, DPG Media selected Lawo equipment, owing to Lawo's experience in open-standard IP-based remote and studio broadcast production systems.
Video distribution, multiviewer generation and glue will be configured on Lawo's V__matrix platform equipped with 33 C100 FPGA processing blades, which DPG will use to set up operations for multiple purposes, anywhere on the IP network.
The entertainment production gallery in Vilvoorde, which is near Brussels, will be equipped with a pre-configured system that gives them the ability to control their remote operations over IP - LAN or WAN.
The software-definable V__matrix C100 blades in the gallery will variously supply software-defined SDI<>IP gateway, distributed multiviewing, video delay, colour correction, frame synchronisation and video compression services. The vm_dmv software module is responsible for multiviewing. It turns the processing blade into a distributed, expandable IP multiviewer. Its distributed architecture networks multiple modules together. These modules could be hosted together in the same V__matrix frame or elsewhere, as long as they are networked together via IP, the user can continue to expand the multiviewer.
To increase stream density over the 10Gbps lines between the production gallery and the remote locations, VC-2 lossless video compression is in use to achieve ultra-low latency of only 20 video lines. Open source VC-2 achieves a compression ratio up to 4 times without compromising image quality.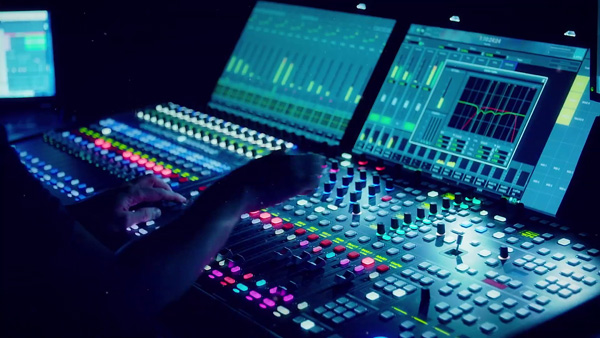 Lawo V__matrix platform
It also gives DPG Media the option to either directly map SDI payloads to networking packets according SMPTE 2022, or to encapsulate each of their video streams individually to RTP packets. The most recent implementation of VC-2 is real-time software for encoding or decoding a video stream on regular CPU-based hardware. As an open standard ready for adoption, it will continue to be updated and competitive, and avoids locking users to a specific vendor.
DPG Media's remote set-up comprises five C100 processing blades for VC-2 (de)compression and SDI<>IP gateway functionality, whose main function will be compressing and transporting the SMPTE 2110 RAW streams received from Sony IP cameras. DPG Media's new Sony video mixer is also IP-based. Sony IP Live switchers' support for ST 2110 standards creates a mixed IP/SDI production environment, and teir support for 12G-SDI interfaces includes format conversion for all incoming and outgoing video signals, which means more options ranging from studios to OB vehicles and flightcases.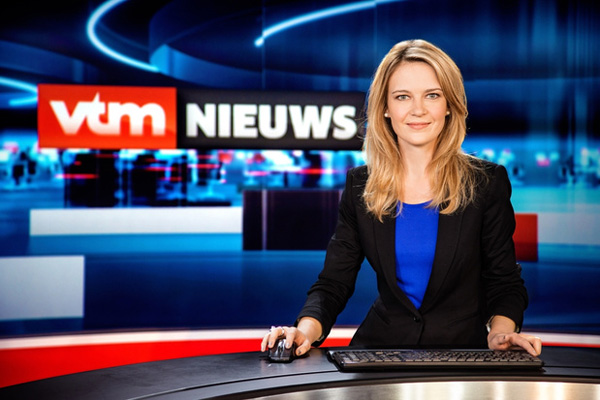 A 64-fader Lawo mc²56 mixing console, two new Nova 73 routers and four A__UHD Cores will run the audio side. The A__UHD Cores are very high-density IP digital signal processing engines, purpose-built for the mc² consoles, that accommodate flexible configurations such as simultaneous access from several consoles. One central Nova 73 will connect DPG Media's pre-existing Lawo audio setup to the new production facility.
The remote rack audio will be fitted with three A__stage80 multi-format audio stageboxes that natively support ST2022-7-based, fully redundant WAN remote operation. System-wide 2022-7 redundancy is established with two independent Arista networks.
For orchestration the Lawo VSM broadcast control system will be used for routing all signals and streams and for in-depth control and monitoring of edge devices. It consists of a vendor-agnostic central server in the data centre plus 23 hardware and software control panels.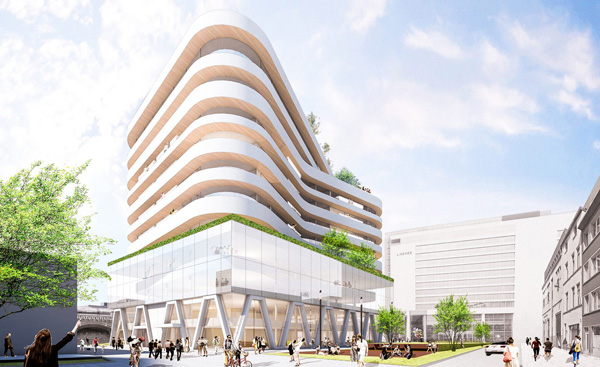 DPG Media's Medialaan HQ in Antwerp
"IP-based media operations are the future," said Chris Verhoeven, Director Broadcast Operations at DPG Media. "Networking all broadcast devices and solutions, both locally and over a wide-area network, gives us the flexibility we need to stay ahead. Lawo has the infrastructure to make this happen and an overarching, vendor-agnostic control system to give our broadcast operations an edge. All we have had to do is decide how we will take advantage of it."
Hardware installation started in August 2019, and system configuration began in late September. The first tests for the entertainment facility at Vilvoorde are scheduled for November 2019, and DPG Media's news service in Antwerp will be up and running at the end of this year. www.lawo.com