Riedel Appoints Chris Johnson as General Manager, Australia and New Zealand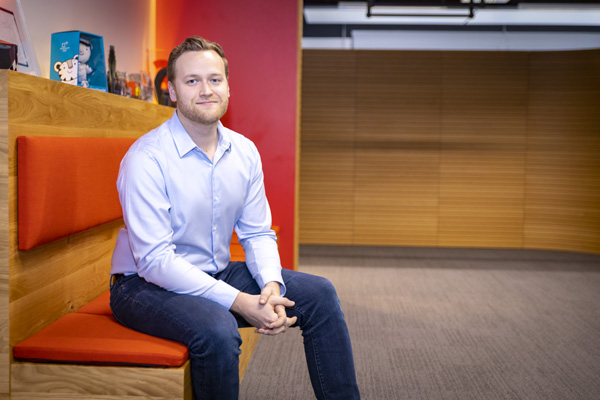 Riedel Communications has appointed Chris Johnson as General Manager of Riedel Australia. Chris first joined Riedel Australia in 2016 to head the company's rental operation. In the meantime, he has charted significant success in developing the business and delivering complex systems to high-profile customers across Australia, including Vivid Sydney and the 2018 Commonwealth Games.
Before joining Riedel, Johnson was based in the UK, where he operated his own business providing production engineering and design services to global clients such as the BBC and IAAF. In that role, he worked with Riedel on several events, including the 2012 Summer Games and the 2015 Rugby World Cup.
"Riedel Australia remains one of the key hubs for our company globally, and it has been a launching point for our growth into Asia," said Cameron O'Neill, Director, Asia-Pacific, Riedel Communications. "As the region grows, we've worked on building a strong leadership pipeline in Australia. Chris has not only been fundamental in that effort, but his technical expertise and keen understanding of our customers' requirements make him the ideal professional to step into this important position."
Chris said, "It's been an exciting few years at Riedel Australia as we've grown our rental operations, and I'm thrilled to continue that work across the rest of our business here in Australia and New Zealand. The broadcast and events industries are going through some really big changes at the moment, and we're fortunate to be able to help our clients navigate those changes with our systems. We're in a unique position to be able to directly provide both the technology and the operational support that our customers need."
Chris takes over from John Bell, who was appointed to the Board of Riedel Australia in February 2015 and took on the role of General Manager in October 2016. For a transitional period, John will remain as a nonexecutive director of the Australian company.
"Cameron O'Neill and I identified the key requirements for future management candidates," John said. "After two years, we agreed that Chris had the potential to take on this role, given his significant contribution in more than doubling our rental revenue." www.riedel.net