Riedel Signal Transport and A/V Systems Bring Pan-Am Games to Fans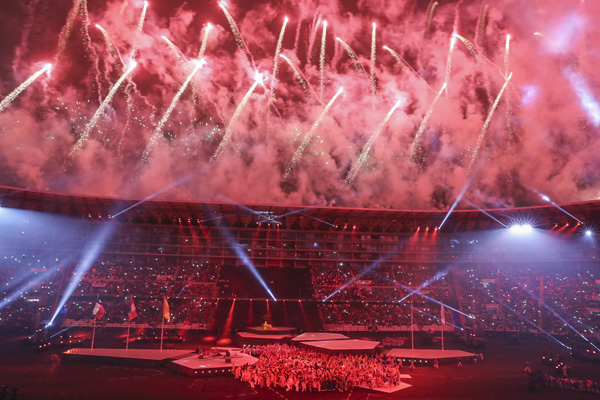 Crews were equipped with Riedel communications networks at the Games' opening and closing ceremonies.
The 2019 Pan American (Pan-Am) and Parapan American Games, both held in Lima, Peru over the month of August, hosted a combined total of 9,500 athletes from 41 nations. They participated in 419 events across 39 sports.
Riedel was the official audio/video partner for this year's games, supplying all signal distribution systems and intercom communications for a record 42 competition venues and three non-competition venues, including on-site service and support. The Riedel team designed turnkey A/V systems for both games, handling real-time transport of baseband HD production signals for events such as weightlifting, rhythmic gymnastics, archery, handball, marathon, 20km and 50km walk races, racquetball and water polo.
"We shipped 22 40-foot sea freight containers full of our equipment to Peru — plus multiple airfreight shipments — which shows the immense scope of this project," said Marc Schneider, Director of Global Events for Riedel Communications. "Putting on an international sporting event of this scale is a massive undertaking, but our team lives for this type of complex challenge."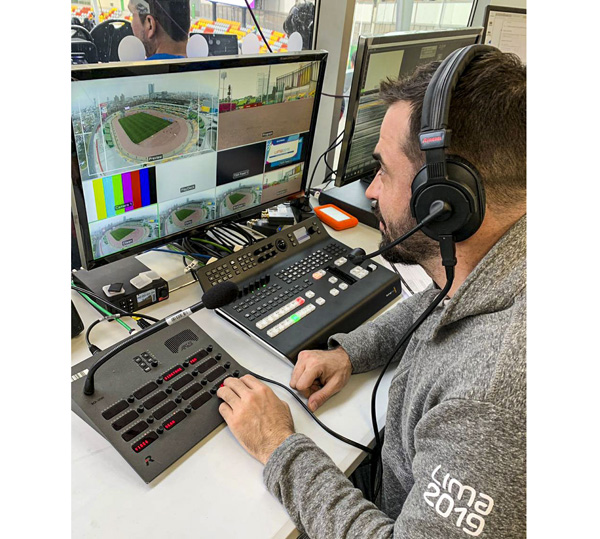 Riedel's audio systems for the events comprised PA systems, microphone systems and specialised set-ups such as underwater speakers. The communications infrastructure included 45 Artist digital matrix intercom systems with 50 panels, 110 commentator boxes, and 220 Bolero beltpacks and headsets.
Artist-Bolero Integration
The 2019 Pan American and Parapan American Games achieved direct venue communications without radios - all crews were able to rely solely on Bolero wireless intercom systems. At every venue, these intercoms were integrated into a Artist network configuration, so that all teams had access to bi-directional communication. In most of the venues, complete coverage could be achieved with only one Bolero antenna.
The Artist intercom networks for communications and audio signal distribution are fibre-based, decentralised and scalable, composed of remotely connected modular nodes. Each node contains client interface cards that accept and distribute different types of signals, including SMPTE 2110-30/31 (AES67), VoIP, DANTE, AVB, MADI, AES3 and analogue audio. Artist is currently the only intercom platform compatible with all audio standards, with scope for accommodating future standards due to its modular architecture.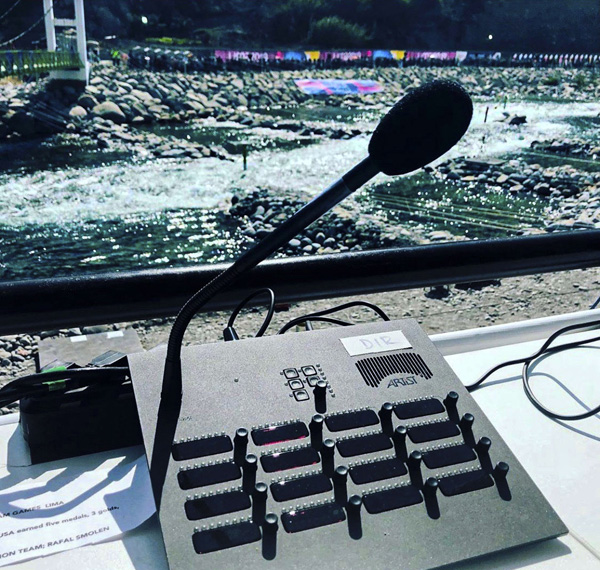 When used with the Artist matrix frames, Bolero runs over an AES67 standard IP network with decentralised antennas connected to AES67 switches and to Artist frames equipped with AES67 client cards, creating an integrated point-to-point roaming intercom system. The system is configured over the IP connection using a web browser, and the more decentralised antennas you add, the more robust the network becomes.
LED Screens and Scoreboards
To make sure that all the spectators had access to the same experience, Riedel also supplied the 17 Parapan venues with FM (frequency modulation) devices for assistive hearing and audio descriptive services for vision-impaired people of the performances and announcer broadcasts.
A MediorNet signal networking backbone drove LED screens and scoreboards and served as the control systems for the local productions at each venue. Because it is modular like Artist, the crew is able to combine signal distribution, routing and processing, with integrated multiviewing within the MediorNet networking architecture. Instead of one central router, the network is based on an array of decentralised, intelligent nodes. By taking advantage of its distributed design, the crew could customise an efficient system at each of the production environments.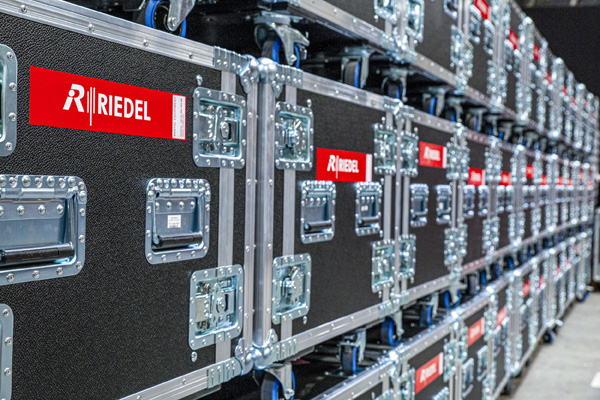 Twenty-two 40ft sea freight containers full of communications equipment were shipped to Peru.
The signal backbone supplied all of the pool feeds for the host broadcaster, Mediapro, and the Riedel team supplied all cabling at each venue for interconnection, routing and distribution of timing, scoring, results and broadcast signals across the venue. In total, the signal transport solutions in Lima consisted of over 130 MediorNet nodes and nearly 180 kilometres of fibre.
Riedel's on-site engineering team pulled together 75 international and 182 local crew members who handled project management, planning, design, deployment and operation of all systems, including configuration and commissioning, installation, testing and optimisation. www.riedel.net