TBS TV Builds Flexible News and Election Streaming on ATEM Switchers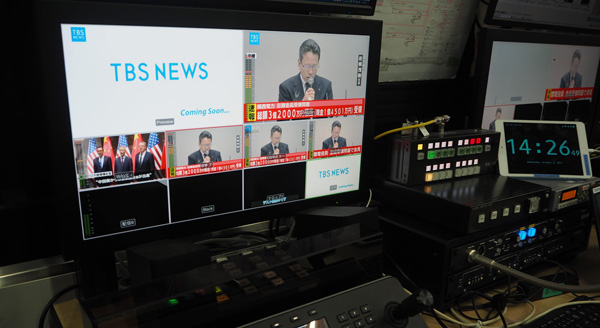 Japan's TBS TV broadcast television station, located in the Kanto region surrounding Tokyo, has been expanding the streaming side of its programming as the demand for timely news delivered to non-standard viewing devices like smartphones and computers, has grown. As a result, the station now includes a YouTube channel for breaking news, a 24-hour news streaming channel for satellite broadcast and news streaming for social media such as twitter and Facebook.
As well as their 28-affiliate news network called Japan News Network (JNN), the station's programming ranges from drama, adventure and anime series for families to game shows.
To support their new online outlets, TBS TV has built a news streaming workflow with Blackmagic Design ATEM 2 M/E Production Studio 4K, ATEM 1 M/E Production Studio 4Ks and ATEM 1 M/E Advanced Panels. Used now to stream daily news, the new workflow will soon be distributing TSB's comprehensive news content covering Japan's upcoming election campaign also.
The station's Content Business Department updated the streaming capability as part of a large-scale layout change for TBS TV's news section. When buying the equipment for the new workflow, they decided to invest in switchers that could also be used for the upcoming election campaign special program, which happens once every few years. This is a departure from the usual approach in which they would build a temporary facility just for the special program, and then break it down again.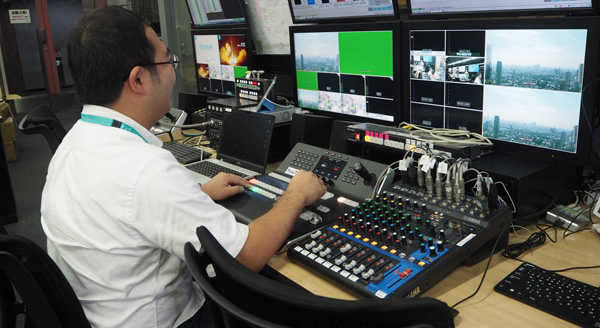 Because the process of setting up all the gear from scratch each time had become costly and inefficient, they took the opportunity to upgrade their streaming equipment. By making it more versatile, as well as larger and permanent, they will now be able to reconfigure and use it for the election campaign programs whenever they occur.
Hayato Aoyama, who handles the everyday streaming operation at TBS TV said, "Earllier on, we used a ATEM 1 M/E Production Studio 4K on its own for all of our regular 24/7 news streaming program but, to handle all of the extra election-time content, we would always need to add more inputs and outputs. So we've added the larger Blackmagic switchers, including the ATEM 2 M/E Production Studio 4K and ATEM 1 M/E Advanced Panels, plus another ATEM 1 M/E Production Studio 4K that we use just for social media channels."
Each ATEM switcher receives video from television relay, VTRs and subtitles and is operated through a dedicated ATEM 1 M/E Advanced Panel. Because the ATEM 2 M/E Production Studio 4K has 20 inputs, TBS uses most of those for camera feeds and can then use the remainder for subtitles.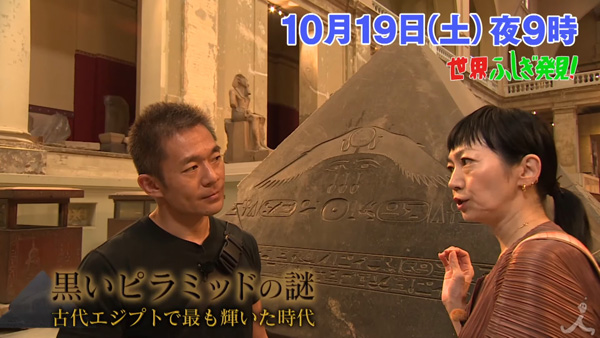 TSB TV now includes a YouTube channel for breaking news.
Hayato said, "Before when we were only using the single ATEM 1 M/E, if we ever needed more inputs, even for the everyday streaming, we had to switch the input cables as a workaround. Now, we can devote the bigger 2 M/E entirely to the 24-hour news channel, which means we can design one complete, simple workflow – and it also has enough inputs left over for subtitles so that we can prepare them beforehand, ready to switch on air.
Tally lights are used for two VTR inputs on the ATEM 2 M/E Production Studio 4K, and one VTR input on the ATEM 1 M/E Production Studio 4K. Audio from camera feeds on the ATEM 2 M/E Production Studio 4K is sent to an audio mixer via Blackmagic's Mini Converter SDI to Audio. Then all video and audio mixes are sent to a matrix router and each program is streamed via an encoder.
"The ATEM 2 M/E has many more inputs and keyers compared to other manufacturers' switchers of a similar cost, and the ATEM switchers generally are quite easy to operate," Hayato said. "When breaking news comes in and everything gets so hectic, we get nervous about making manual errors using a mouse and computer monitor. Having a physical controller gives us a more secure, solid feeling and speeds up our operation." www.blackmagicdesign.com