AJA Ki Pro GO Supports Hybrid Cloud Live Production on 'Runaway' Tour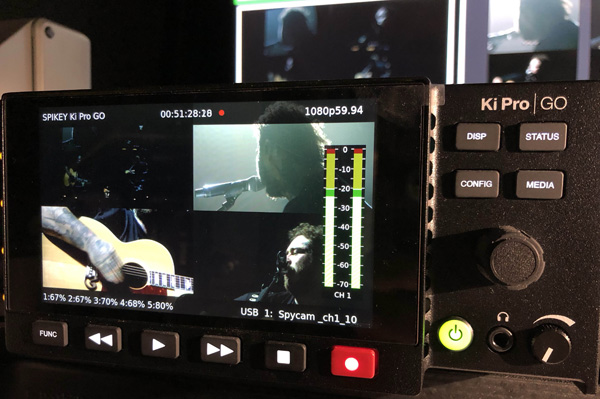 Singer Post Malone launched his 'Runaway' tour in September and just completed the first leg in late November. His shows push a tremendous display of video, lights, sound, lasers, smoke and pyrotechnics on stage to accompany his distinctive music. Video and lighting rental company PRG-VER is supplying equipment and services for the tour, which has so far stopped in 37 cities across North America and was recently extended for a longer run starting in February 2020.
All of the performances take place on an elaborate set flanked by two 15m tall portrait LED screens framing a large runway. With help from the show's video team, Video Engineer Jason Harvey and Video Director Zac Leonard produce live video overlaid with real-time effects for audiences via the displays as Post Malone performs. Each concert is recorded using AJA Ki Pro GO multichannel HD recorder and various other AJA gear.
Multi-cam Show
The workflow begins with eight cameras capturing multiple views of the stage. The footage is fed into disguise D3 media servers where original motion graphics, designed and created in Notch 3D software, are rendered onto the live video for playout on the LED screens.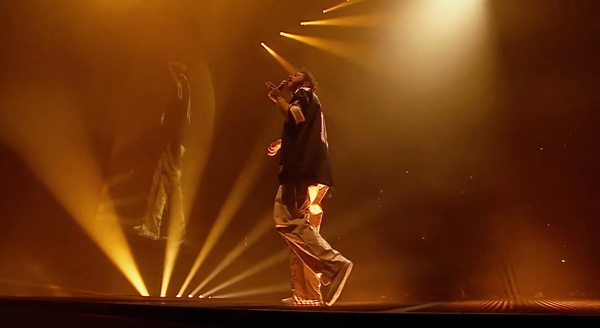 Two AJA Ki Pro Rack recording units are used for recording, playback and creating files during mastering - Ki Pro interfaces with most types of camera, router, switcher or display, and encodes to Apple ProRes, Avid DNxHD, DNxHR or, as in this case, H.264. Meanwhile two AJA FS2 frame synchronisers/converters support colour correction on the output of the tour's robotic cameras - the FS2 has built-in dual video processing amplifiers to adjust the images and perform colour correction, per channel.
Several different AJA FiDO optical fibre converters and distribution amplifiers are used to bring all of the video and visual effects together, and the Ki Pro GO unifies the workflow by supporting simultaneous capture of up to four camera feeds. For Jason, all of the options that the AJA devices' support is important for making live productions work, and also their consistent performance for every rehearsal and show.
To make sure a view of the entire stage is covered for each recording, AJA Ki Pro GO captures four outputs – a Sony camera for wide shots, a dolly cam, the D3 VFX output and the clean program feed. Footage is recorded to four 256gb USB sticks and used to instantly create H.264 proxies from the master files.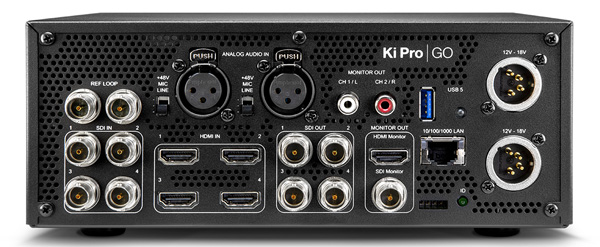 Live Cloud Review
At the same time, the production crew immediately backs up all four source inputs as a H.264 file onto a fifth 2TB SSD USB drive inserted into a port at the back of the unit. This video is then uploaded to the cloud and shared with the show's creative and design teams. The teams can review the show, test new looks and implement them from any location. "Because of all of the show's smoke and pyrotechnics, we need a high-quality file – otherwise the effects will break up when encoded," Jason said.
"H.264 is an ideal format for that. It preserves the resolution we need in a manageable file size. On the Ki Pro GO, we can create an H.264 master of the whole show that can be uploaded to the cloud, so that the creative and design teams can review and quickly adjust their effects and integrate those changes ahead of the next tour stop."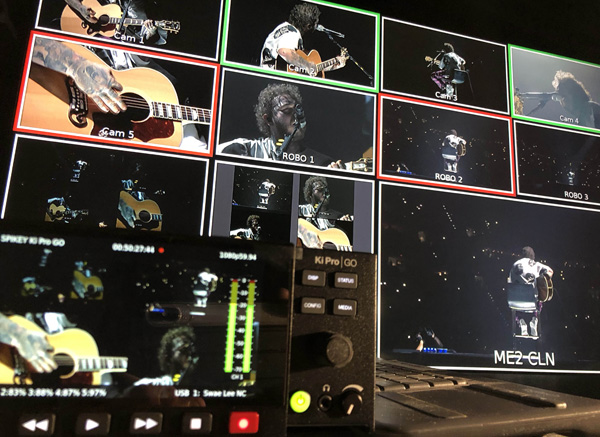 Zac said, "Ki Pro GO has made a tremendous difference for us in terms of ISO record capabilities and storage management. Normally with ProRes files, even LT, our show was 70 to 85gb per drive, and just transitioning the material to SSDs for storage still took some time to dump. Being able to record video in H.264 and use those files in-house to view footage on the fly has been monumental for our workflow.

"Recording a program cut, a wide shot of a show and a couple of camera ISO's to review with operators about their shots, and having that footage offloaded from one drive in about 5 minutes has also been a great way to keep improving the show." www.aja.com