APAC Companies Use AJA to Capture and Stream Medical Training Videos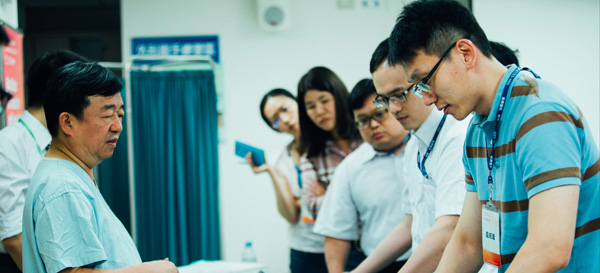 Two companies in the APAC region, a Taiwanese production services supplier and a medical software developer in Japan, have invested in AJA gear to help them develop specialities in training resource production for medical practitioners and students. For high production quality, they are using HD broadcast cameras with recorders, routers, converters and streaming devices from AJA.
Demonstrating New Techniques in Cardiology
King Communication in Taipei City broadcasts and live streams content for sporting events, concerts, conferences and, as an industry speciality, medical facilities. Their clients include not only Taiwan Super Basketball League sports broadcasting and the PGA of Taiwan but also da Vinci Robotic Surgical Systems and the Taiwan Society of Cardiovascular Interventions.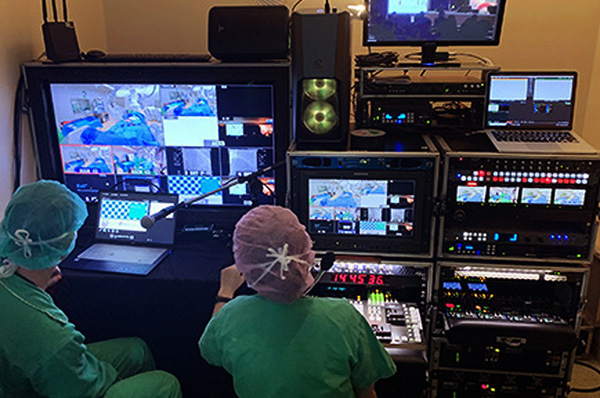 The Taiwan Society of Cardiology (TSOC) works to educate medical professionals and students on new developments in cardiology and potentially save lives. The Society films and broadcasts videos of live TSOC surgical procedures to cardiologists around the world, demonstrating techniques that require new equipment and systems. King Communication supplies the live production services for this work including filming, recording and broadcasting HD content for medical professionals, interns and students.
The team opted for a Fibre workflow for image transfer, aiming to prevent loss of signal or quality during long distance transmissions. "There is no room for error or downtime during live production," said Chung-Chou Ku, General Manager of King Communication.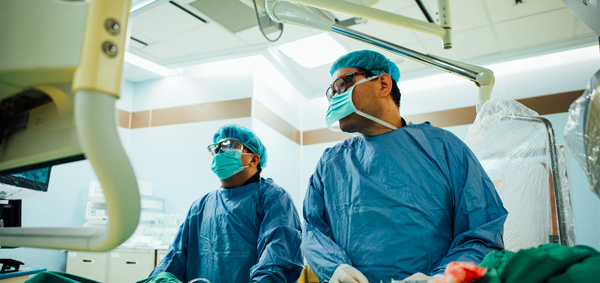 During cardiology procedures, King Communication captures content from the surgery and from the medical equipment screens concurrently, mixing and broadcasting the footage as live video. For the surgery, the doctors and technicians are filmed as they work with an HD Ikegami camera while the signals are fed to an AJA KUMO 1616 compact 3G-SDI router. For the screens, footage is extracted from the devices and transported via Fibre for conversion to 3G-SDI through an AJA FiDO-2R dual-channel LC Fibre to SDI Mini-Converter, or looped through a U-TAP SDI capture device, then output to the KUMO 1616.
In the router, crosspoint routing maps multiple sources to specific destinations - the camera signals and screen signals are combined and switched in real-time. The two HD signals are also recorded via a Ki Pro Ultra Plus multi-channel Apple ProRes capture and playback device, with backup recording managed on a Ki Pro Ultra. An AJA FS1-X manages frame synchronisation, built with a motion adaptive linear Frame Rate Converter that converts the motion between varied frame rates for broadcast, production or live.
Tohdai Online College Prep Courses with AJA HELO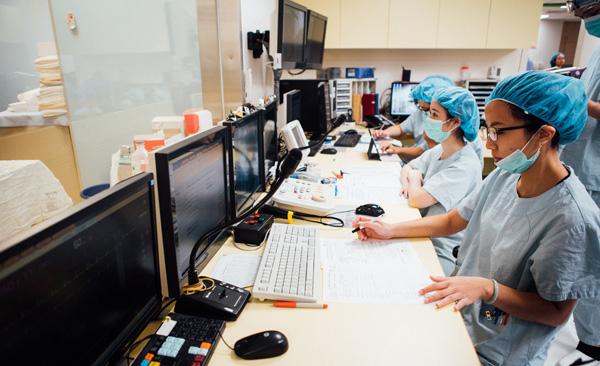 Prospective Japanese medical students face rigorous university entrance exams. To help them pass, medical software developer Tohdai in Tokyo also serves as an education and student resource provider by producing and running online training courses. Their web-based courses are taught through the company's Hayabusa college preparatory program.
As part of their recording workflow, Tohdai recently adopted AJA HELO to capture their classes. HELO is a portable H.264 video streaming, encoding and recording device, supporting 3G-SDI and HDMI sources and able to capture up to 1080p video at 60 fps.
Before integrating HELO, class footage for Hayabusa courses was recorded onto standard flash memory SxS cards, which was expensive and limited the team's options to record to other media, such as SD cards and USB storage drives.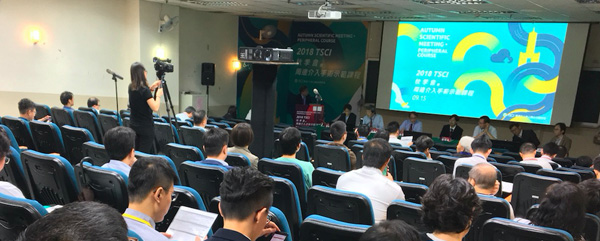 Hayabusa classes are shot on two Sony PXW-X160 cameras with a TASCAM DR-10L pin microphone for audio. Camera and audio sources are input to a Roland video switcher and routed to HELO for recording, which means the team can switch between the two cameras' signals throughout video capture. Meanwhile, all recorded data is copied and transferred onto PCs for final editing via Adobe Premiere Pro.
"Our team is new to working with proAV equipment and figuring out a straightforward approach for recording our classes was a challenge for us," said Kazuki Aizawa at Tohdai. "HELO is simple to operate so that we can use it to capture footage from multiple cameras and switch between sources, which saves time and steps during production." www.aja.com