Audio-Visual Translation Leads in Online Subtitling and Localisation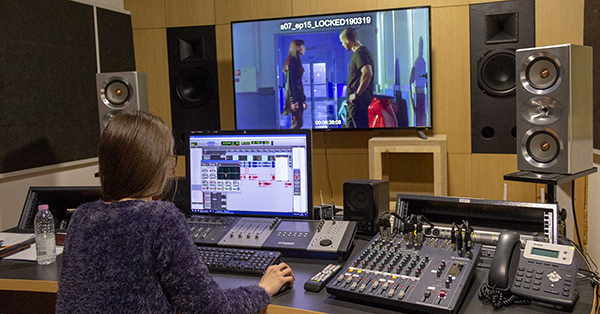 The global reach of internet video is rapidly making subtitling, captioning and localisation more important for content creators and providers, especially as OTT and streaming companies continue to produce and acquire TV series, films and other material they want to distribute internationally. The demand for audio-visual translation services, including gaming and advertising localisation, is growing and changing.
Officially, audio-visual translation is the transfer from one language to another of the verbal components contained in audio-visual works and products. Developments in artificial intelligence can meet the demand for those skills in some respects, but machine translation is in turn creating a demand for new kinds of skills and services.
AV Translation Teaching
The Hellenic American College in Greece now offers an accredited Masters in Translation (MAT) degree program and operates an audio-visual translation lab. Students in the MAT program have an option to specialise in the creative industries and the fields of audio-visual translation, gaming localisation or translation for advertising. Graduates of the program are finding work in audio-visual companies and the media.
The College's goal is to teach AV translators how to effectively localise content for major studios, OTT platforms, broadcast companies and others, at the speed defined by the growing global consumer demand. Industry tools the College has adopted for training include the SubtitleNEXT system, software that professionals use in language services companies, production and post-production facilities and broadcast organisations.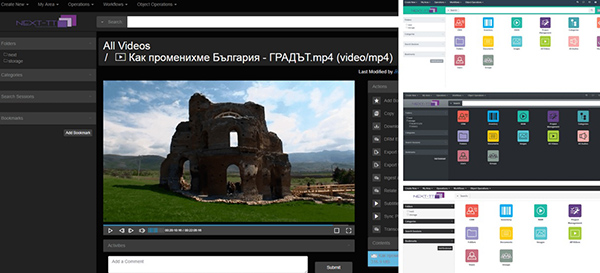 SubtitleNEXT software
Dr Vasilis Manousakis, who teaches Literary and Audio-visual Translation at the College said, "SubtitleNEXT brings an advantage because its the environment and functions give my students a platform that matches what exists at major AV translation companies around the world." Examples of these are Videohouse NV in Belgium, IT Pros Subtitles in Italy and Doli Media Studio in Bulgaria.
Dr. Manousakis is a professional himself, having subtitled and translated series and films produced by Disney, Universal Pictures, Warner Bros. and Netflix including 'House of Cards', 'Lost', 'The Good Place', 'Star Wars' and 'Game of Thrones'. He said, "SubtitleNEXT has both the functionality we need and ease of use, so students generally learn how to navigate the system themselves and their reaction is very positive.
Changing Market Demands
"Our industry is made up of companies such as Netflix, Amazon and Disney who all require Accessibility Functions – that is, audio description for the vision-impaired and subtitles for the deaf or hard-of-hearing. Netflix and the forthcoming Disney platform in particular consider it imperative that all their programs are accessible to such people."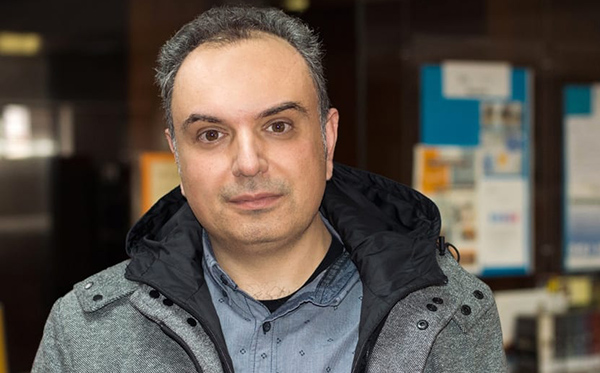 Dr Vasilis Manousakis, Hellenic American College
Because of these new market requirements, SubtitleNEXT is now implementing the ability to mark up portions of text that can be used to generate separate subtitles intended for special audiences, and to export to formats such as TTML, SMPTE-TT and EBU-TT that interpret those mark-ups. With these tools in place, Dr Manousakis can include modules for Special Viewer categories in his syllabus. Because these parts of the software are still new, SubtitleNEXT's developers plan to continue working with him to refine them, both for production of subtitles for the hearing impaired and also on automations that facilitate audio description. www.subtitleNEXT.com
The SubtitleNEXT tools his students find the most useful are those for subtitle synchronization and for making 'in-sub notes' for Quality Assurance and proof-reading. Teams use the In-sub notes tool for comments, context descriptions, mark ups and other types of inline text in the subtitle list to help them collaborate. It's also a simple way to supply extra information during QA.
Dr Manousakis said, "One of the exercises I give my students is Peer Proofreading and Proofreading and Comparison of official or fan subtitles. The in-sub notes not only simulate the environment of the professional programs but also give students the opportunity to learn from their mistakes . Because they can read what their colleagues have suggested, they apply the changes themselves and learn in the process. Therefore, they learn how to subtitle and how to train at the same time."
Industry Segmentation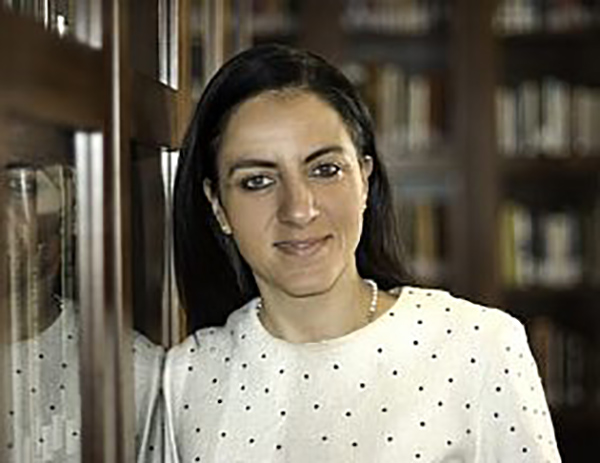 Dr. Themis Kaniklidou, Hellenic American College
The coordinator of the MAT Program and Associate Director of the PhD in Language and Communication at Hellenic American College is Dr. Themis Kaniklidou. She remarked on the growing segmentation of the market, with more translators specialising in fields such as medical or legal translation.
The emergence of new fields such as localising video games and subtitling for streaming and OTT services, and the huge progress that has been made in machine translation, bring new opportunities. She believes that advances in artificial intelligence will repurpose the work of professional translators, with a lot more post-translation editing demands, which is another skill the students learn in the MAT program.
Under her leadership, the MAT program is responding to these industry changes. She sees localisation potentially expanding to an on-demand type of service that makes subtitling more timely and more likely to increase audiences.
AI and Machine Translation
AI and machine translation pose some of the most challenging but also the most interesting questions about the future of audio-visual translation. CEO of SubtitleNEXT Ivanka Vassileva believes it can speed up the process of making rough translations and suggestions for translators. "However, in the field of audio-visual translation, artificial intelligence will most probably become truly useful much later than in pure text translation because nothing has been developed yet that is capable of simultaneously analysing text, audio, images and timing," she said.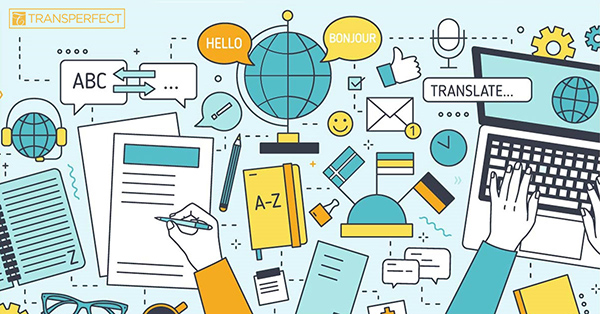 As Dr Kaniklidou notes, some researchers believe that improving the effectiveness of deep learning in translation will need what is called neural machine translation (NMT). This step would involve more than just linguistic knowledge but also cognition, and those methods will need not only translators but also new kinds of experts.
Dr Manousakis said, "Ideally, progress in machine translation will create an opportunity for studios and companies to speed up the creation of AV material, although the first results are not too encouraging. The machine-translated movies or series still fail to capture slight nuances in language and the feelings that the protagonists express through the use of certain words and/or expressions. I have worked on machine-translated projects already, but the post-editing I had to do almost equalled the time it would have taken me to translate from scratch."
Audio-visual translation will continue to expand and redefine itself and become more sophisticated, just as video and video viewing continue to evolve. www.haec.gr