ATEM Constellation 8K Opens Up eSports Streaming Workflows in Japan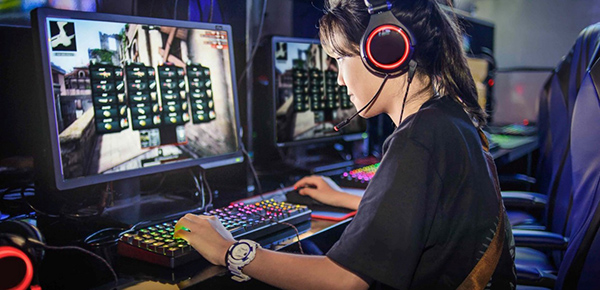 Cyber Media TV operates four studios in Tokyo that carry out streaming services mainly for eSports and gaming programs. Japan has been slower than North American and European countries to launch into large-scale eSports tournaments, but has been making up for lost time over the past couple of years. Japan Esports Union opened in 2018, and Street Fighter is now one of the country's top professionally played games.
As the demand for eSports and new streaming programs increases, Cyber Media TV has designed a new video switching workflow to help produce better events. Kotaro Abe, CEO of Cyber Media TV said, "Up until recently, I had been using an ATEM 4 M/E Broadcast Studio, which was stable and worked very well, but we always needed more inputs. I decided to purchase the ATEM Constellation 8K after hearing about the device's 40 inputs, taking feeds up to Ultra HD, with 10 inputs in 8K plus two SuperSources."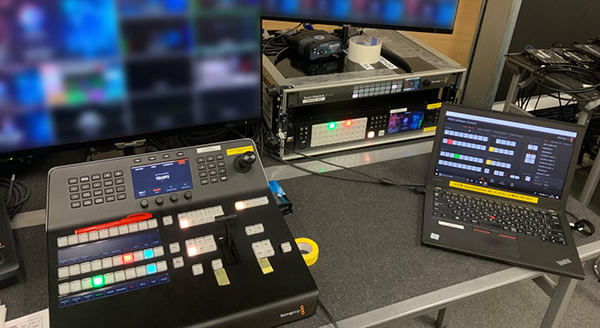 The SuperSource layering engine is a separate five-layer switcher with four picture-in-picture DVEs and four keyers assigned to any of the ATEM video input. These can be used for multi camera interviews or picture in picture production, while leaving all M/Es, other keyers and the DVE free for other tasks.
"In Japan, the style of eSports streaming is different than it is elsewhere," Abe said. "We tend to use so many picture in pictures, so having two SuperSources has great advantage. It also has four associated down stream keyers, which means I can use keys and fills with those outputs."
To operate more efficiently at tournaments, Cyber Media TV frequently uses ATEM's macro functions. For example, through the ATEM, the operator can use macros to playout a video stream that mixes content from a group of HyperDeck Studio Mini recording/playback decks. The ATEM is able to communicate with up to four HyperDecks, which can be daisychained and synchronised, and recall pre-set transitions through macro functions.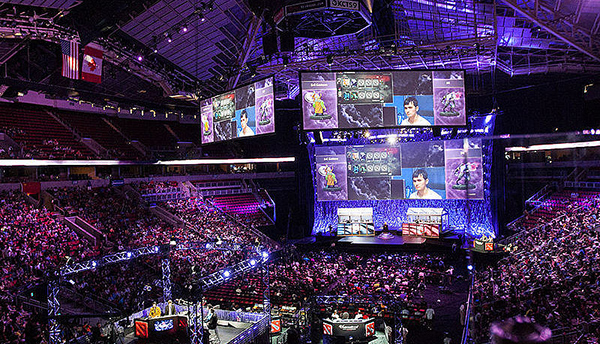 "Because the ATEM has two SuperSources, I can use one SuperSource while writing macros for the other for different effects and switches. Live eSports streaming gets very hectic, so I make macros for all complicated operations so that all I have to do is press one button, and the video starts to play and overlay the subtitles."
"eSports streaming without functionality like the ATEM's macro tools would be almost impossible. I use it with ATEM's physical control panel for quicker operation. Sometimes I rent an ATEM 2 M/E Broadcast Panel for bigger scale jobs, but usually I just use an ATEM 1 M/E Advanced Panel with macro function," he said.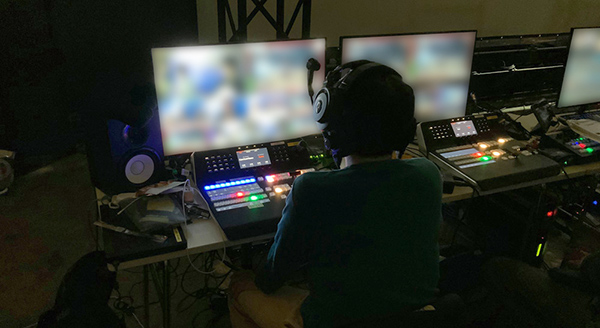 Live switching on the ATEM Constellation 8K
In September of 2019, Cyber Media TV handled streaming at the Tokyo Game Show, one of the three largest video game shows in the world. For the event, they used Teranex Mini converters, UltraStudio Mini for game capture and HyperDeck Studio Mini for VTR playout, as well as the ATEM Constellation 8K and ATEM 1 M/E Advanced Panel.
ESports tournaments for a single game can often take three to four months and involve matches taking place all across Japan. To cover these remote events, Cyber Media TV created a mobile rack case for the ATEM Constellation 8K for use in any size venue.
"The ATEM is very stable, even when we use it in rough conditions in which other manufacturers' switchers would have stopped working. I have worked with it continuously for three days, with the power running all the time, and haven't had problems. We see other streaming companies using ATEM Constellation 8K for eSports as well," Abe said.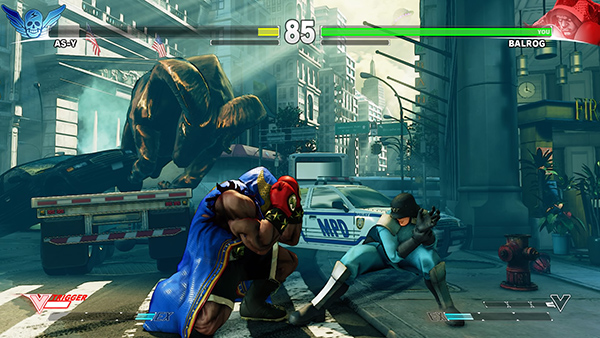 Street Fighter in action
"Beyond eSports, the large number of inputs and outputs make the Constellation versatile. We sometimes use it for switching at other live projects, such as corporate events. Also, PlayStation and Xbox will support 4K soon, so we need to investigate a means of 4K streaming. The ATEM Constellation 8K supports up to 8K, so I'm confident that we'll be able to keep using it five or more more years from now." www.blackmagicdesign.com