Dalet StoreFront Discovers and Markets Content Directly to Clients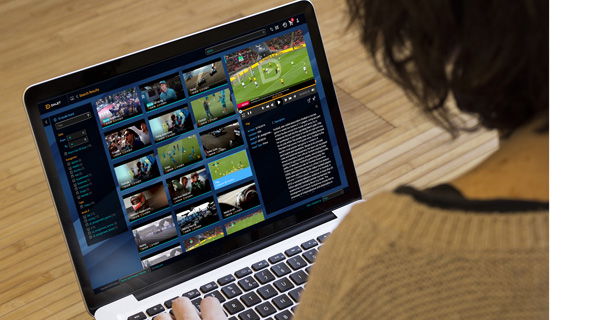 Dalet StoreFront is a SaaS-based portal that organisations employing Dalet MAM systems can use to create a marketplace for their content. It is a monetisation service that uses the metadata existing in the MAM, combined with Dalet's orchestration engine that handles content preparation and delivery.
Dalet StoreFront manages multiple-user access to content stored in Dalet MAMs with search tools that locate assets, filtered to only show relevant materials to a qualified client. B2B clients, partners and affiliates interact with the marketplace through a user experience similar to online shopping. The portal can also be branded and content secured with branded watermarked previews.
In monetisation terms, Dalet StoreFront is a way to increase the return on investment an operator or owner has made into its content, and take better advantage of repurposing and retail opportunities. Dalet anticipates this service will be useful to most of their customer types from news networks sharing assets across affiliates, to sports leagues servicing licensees.
"Exposure and discoverability of their new or untapped materials is becoming more important for customers, because growing audiences are creating demand for more content," said Luc Comeau, Market Director for MAM and Supply Chain at Dalet. "However, increasing content ROI involves a more complex supply chain. Fulfilling partners' and licensees' requests for content via unconnected processes such as email and external file delivery services is manually intensive and, in any case, depends on clients' knowledge of what content is available."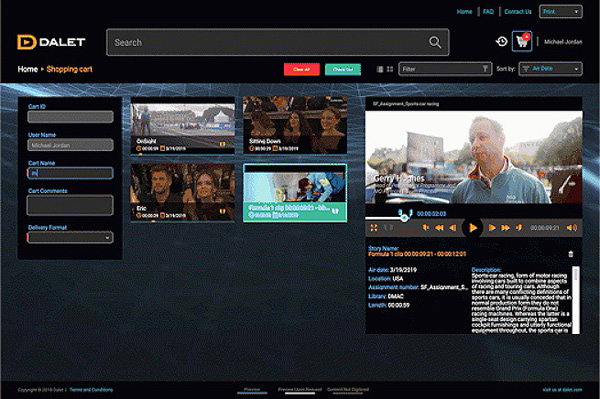 Dalet StoreFront intends to connect those processes and partly automate them. For example, clients can search and navigate a Dalet MAM inventory largely by themselves, finding and monetising specific archives that may otherwise go unused. The system identifies the client and presents all of the relevant content options, taking catalogue exposure as far as possible while preserving content rights. Dedicated email exchanges are not necessary.
StoreFront uses Dalet's ability to orchestrate content, as the browsing and fulfillment back-end to the service. Dalet orchestration is based on the metadata that is input to the Dalet MAM during media ingest – information about the title, authors, rights (including usage restrictions), format, resolution, HDR/SDR and possibly timecode references and data about what clips contain.
Content owners can identify and tag content rights for their community of licensees as well as establish rights to visitors and potential licensees. Dalet StoreFront secures the content inventory by keeping all the source content under the control and management of Dalet MAM. Only after an order has passed through all checks, automated by Dalet Orchestration, can fulfillment happen, thus creating a segregated browse/shopping experience from the source catalogue. www.dalet.com