Magewell H.26x-to-HDMI Supports Streaming Protocols including SRT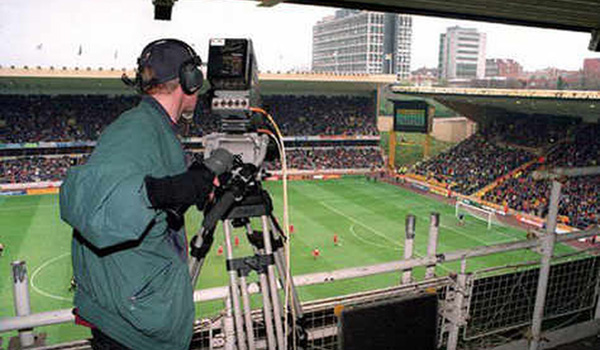 The new Pro Convert H.26x to HDMI multi-protocol, SRT-compatible streaming media decoder from Magewell decodes a standard H.264 (AVC) or H.265 (HEVC) compressed video stream into a high-quality HDMI output for connection to baseband monitors, projectors and switchers. With low latency and supporting multiple streaming protocols for compatibility with as many sources as possible, the decoder suits applications such as multi-site video distribution between corporate, educational and church campuses, remote production and digital signage.
The converter's main purpose is to make IP-based streaming compatible with baseband AV presentation equipment. It is making its first public appearance at the ISE 2020 exhibition in Amsterdam, 11 – 14 February.
Up until now, Magewell's Pro Convert devices were built to convert AV signals to and from NewTek's NDI AV-over-IP standard. "Dedicated AV-over-IP systems work well for many applications when used on robust networks, but many users are already generating live H.264 or H.265 streams in protocols ready for distribution and want to incorporate them into presentation and display workflows," said James Liu, VP of Engineering at Magewell. "The Pro Convert H.26x to HDMI complements the NDI encoders and decoders, which are often used in conjunction with internal networks, by enabling distributors to use regular streaming protocols internally or over public internet."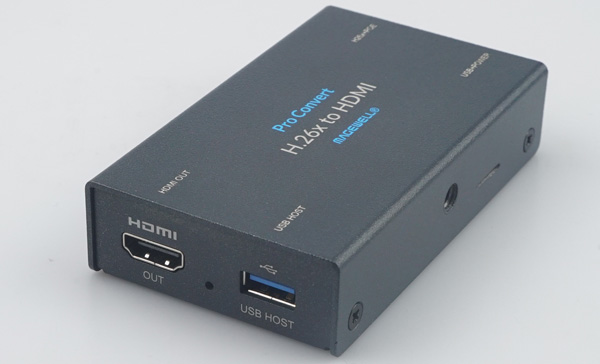 The Pro Convert H.26x to HDMI is Magewell's first product to support the SRT (Secure Reliable Transport) open source protocol. Facilitating secure, resilient, low-latency video delivery over unpredictable networks, SRT achieves reliable, high-quality streaming, even over public internet. A member of the SRT Alliance, Magewell also supports protocols include RTSP, RTMP, UDP, RTP and HTTP streaming.
The Pro Convert H.26x to HDMI decodes streams up to 2160x1200 at 60 fps for output over its HDMI 2.0 interface. It has FPGA-based video processing built-in, which means the device can automatically up-convert HD or 2K source streams to 4K for viewing on UHD displays. Featuring DHCP (dynamic host configuration protocol)-based network configuration, it can detect the video and audio characteristics of the target display device via its EDID metadata and automatically optimise output parameters or give the user various compatible choices. The device can be powered via an external adapter or PoE (Power over Ethernet).
Users specify source stream URLs and control the decoder's settings through a browser-based interface, wired or wireless keyboard and mouse, or using two buttons on the device that overlay a menu on the HDMI output. Eight channels of AAC or MP3 audio are supported in the input stream with user control of audio gain, sample rate, channel selection and on-screen VU metering.
Other integration functions include image flip for inverted projector installations, safe area controls and aspect ratio conversion. The decoder can be matched to Magewell's Ultra Stream encoders, or third-party hardware or software encoders.
Owners of Magewell's Pro Convert for NDI to HDMI decoders can also add H.264 and H.265 decoding capabilities for multiple protocols to their existing devices with a free firmware upgrade, giving them greater IP stream decoding versatility. The firmware update is available now on the Magewell website, and the new Pro Convert H.26x to HDMI hardware is due for release in March 2020. www.magewell.com