PHABRIX QxL ST 2110 Rasterizer Makes IP Ops Testing Quick, Compact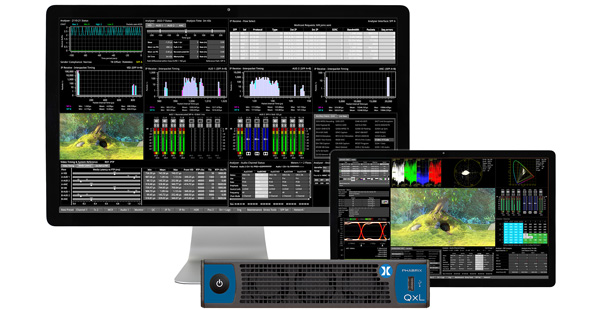 The new PHABRIX QxL is a flexible UHD-25G IP rasterizer made for IP media networks in a compact form factor. The QxL inherits the JT-NM Tested features of the Qx with a common look and feel across both platforms. PHABRIX Qx rasterizers are used for media analysis in broadcast operator HD-SDI environments, with picture view, waveform analyzer, vectorscope, 32 channel audio metering and ANC status as standard.
With many new standards to comply with as IP systems and workflows become more commonplace, configurable, compact devices like the QxL 10G/25G IP-enabled rasterizer will be useful in more situations where users must quickly prepare for ST 2110 adoption. Phillip Adams, PHABRIX CEO, said, "QxL is among the first devices of its type for which SDI is an option – not part of the core.
"It makes a cost-effective entry point for the modern HD IP broadcast ops user – with the flexibility to evolve the firmware with UHD, QC engineering and HDR options designed to meet the evolving needs of the business while future proofing the investment. QxL has the same accessible user interface as the Qx, meaning that minimal re-training is necessary for existing Qx users, and the complexities of ST 2110 and NMOS operation are presented to the user in an intuitive manner."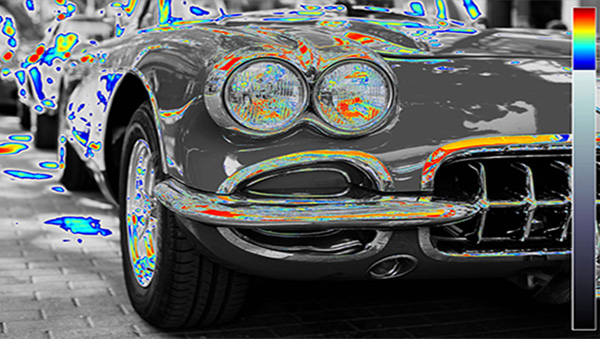 PHABRIX QxL has a firmware option for HDR.
It supports JT-NM TR 1001-1:2018, 2110-20 (video), 2110-30 (PCM audio), 2110-31 (AES transport) and 2110-40 ANC media flows all with 2022-7 Seamless IP Protection Switching (SIPS), and independent PTP (Precision Time Protocol) slaves on both media ports for fully-redundant media network operation. 2022-7 SIPS defines a standard for transmission of two identical packet streams over separate network routes, so that if packets from one route are lost, the data can be reconstructed using packets from the second stream.
The tools include support for the DHCP (Dynamic Host Configuration Protocol) for network management on all IP ports, unicast DNS-SD, AMWA NMOS IS-04 Discovery and Registration, IS-05 Connection management, system resource and Network Topology Discovery using Link Layer Discovery protocol (LLDP).
IP media interfaces are supplied as standard and SDI media interfaces with optional SDI Eye and Jitter measurement are available as a factory fitted option. The accessible GUI has up to 16 user-configurable windows with presets for rapid visualisation of different traffic and workflow configurations.
A suite of operator-level IP flow health and PTP monitoring is supplied with warnings and alarms. For detailed analysis and debugging, the new IP measurement-and-analysis toolset give engineering-grade information including four 2022-7 Packet Interval Time (PIT) displays, media port network statistics, real time measurements of Flow to PTP relationships and latency plus real-time measures of 2110-21 Cinst and Vrx. www.phabrix.com