RT Software Adopts PHABRIX Qx for Flexible HDR and IP/SDI Analysis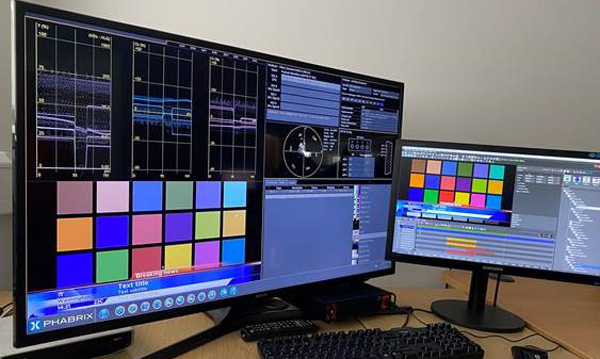 RT Software broadcast graphics systems developer and provider has purchased a PHABRIX Qx rasterizer to monitor accuracy when implementing a new HDR-based workflow.
"With a new project to implement HDR, we needed to validate that our software and hardware output was within specification and generating the correct SDI signal, including correct VPIDs (video packet identifiers), correct colour gamut, and valid SDI signal values," said RT Software Development Director, Steve Hart.
Qx is a flexible rasterizer for hybrid IP/SDI analysis and video/audio monitoring and has been designed specifically to include all the tools required for transitioning to the upcoming generation of video formats. Its HDR and Wide Color Gamut (WCG) tools comprise instruments to support visualisation and analysis of 4K/UHD and HD content and speed up workflows. They include a signal generator, CIE chart, Luma false colour highlighting (or heat map), vectorscope and waveform, all supporting SDR BT.709, BT.2020 as well as HDR BT.2100 HLG, BT.2100 PQ and Sony S-Log3 and SR Live.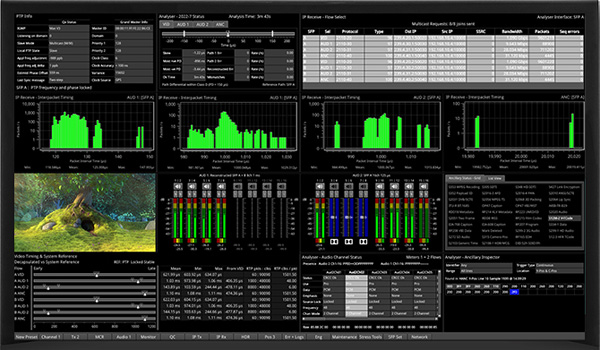 Hybrid IP/SDI status monitoring
The false colour heat-map representation displays seven simultaneous programmable colour overlay bands. It contains presets for HDR and SDR ranges, including Sony SR Live simultaneous HDR and SDR production, plus a user custom preset.
"For our client, a major US broadcaster incorporating HDR into its channels, we needed HDR PQ and HLG support. The Qx outputs simple diagnostics for establishing correct conversions as well," Steve said. "Producing graphics means we must convert HDR between YUV and RGB colour spaces. Without the ability to compare signals we could not be sure our implementations were correct. In other words, we had to prove that we met the ITU/SMPTE recommendations for HDR."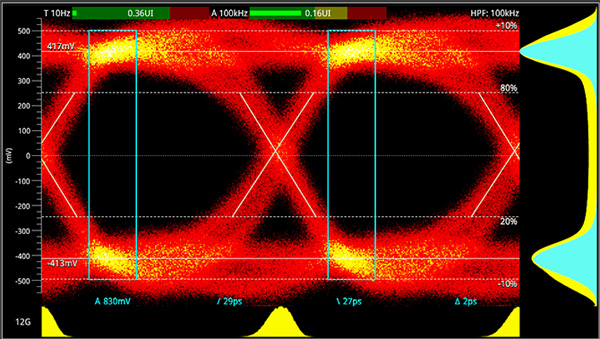 Automated 12G physical layer analysis
RT Software's further reasons for buying Qx included the desire for a flexible system that could expand to incorporate other standards measurements, specifically IP. The ability to override VPIDs when integrating with other not yet fully HDR compliant hardware was also important – as well as balancing tools with affordability. www.phabrix.com