Veritone aiWARE Supports Contextual Advertising at Scale for Podcasts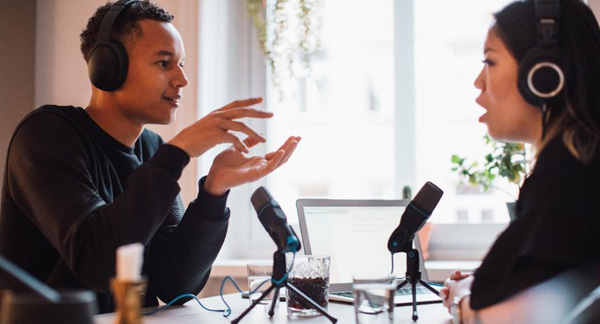 Veritone's aiWARE operating system for artificial intelligence now supports the output of metadata compliant with the IAB Tech Lab Content Taxonomy, expanding the system's content classification capabilities. Podcast distribution platforms can use the new functionality, achieved via aiWARE APIs, to automatically transcribe and tag audio streams with optimised, descriptive and time-correlated keyword metadata before material is published.
The system supports more accurate contextual ad targeting at scale. It also gives advertisers more insight into the subject matter of the podcast helping them to focus on appropriate content to maintain a consistent brand message.
IAB (Interactive Advertising Bureau) developed the Content Taxonomy to describe the topical context of content hosted on web pages. It is used across several protocols including OpenRTB for real-time bidding, and has become a standard for categorisation in the advertising industry for publishers, advertisers and ad systems vendors. Use cases range from contextual targeting, to inventory procurement, brand safety measurement and audience segmentation.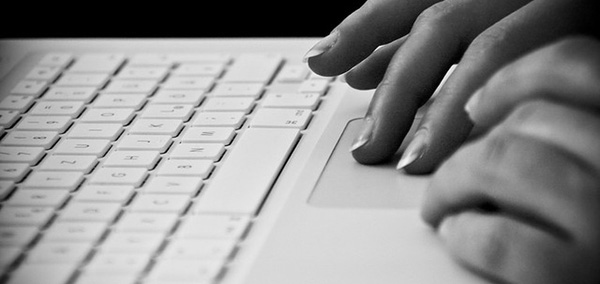 The Podcast Insights organisation has been monitoring numbers of available podcasts over the past several years. Over 30 million podcast episodes are published today, compared to 18.5 million in 2018, owing to an increase in consumer demand. At the same time, consumer privacy laws are changing and curtailing the tracking of audience data. As a result, the ability to tag content with descriptive metadata will contribute to an alternative, contextual ad-targeting approach.
Tagging of media such as podcasts with contextual metadata has normally been a labour-intensive, time-consuming manual process, limited to program descriptions at the show and episode level and limiting the ability of publishers and advertisers to find specific types of content to help plan advertisement placement. Manual processing is not scalable when trying to manage increasing amounts of new content. It also cannot support programmatic contextual ad targeting – programmatic marketing involves automated, optimised bidding on advertising inventory in real time, for opportunities to deliver ads to specific customers in a specific context.
Veritone aiWARE's new content classification capability removes these kinds of hurdles through automated topic analysis, extraction and time-coded tagging of the podcast with the associated content category codes from the IAB Tech Lab Content Taxonomy. Podcast publishers can integrate the system into their existing infrastructure and workflows.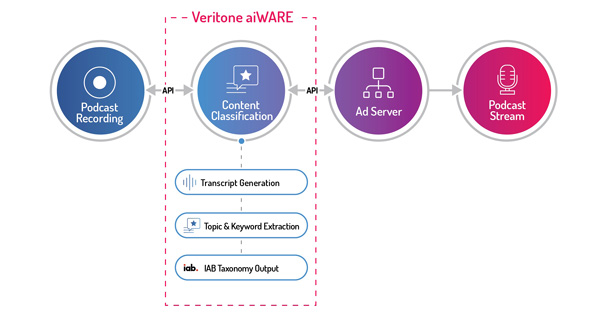 Using aiWARE's APIs users can run the new software on their content, which generates a transcript, extracts topics and keywords and creates IAB Taxonomy-compliant metadata output. This information is delivered to the ad server before it reaches the content stream.
"At Native, we rely on the ability to extract insights about the content of the podcasts where we place our ads. This allows us to target ads contextually, which is a critical factor in helping maximize our advertising ROI. Previously we've lacked tools for doing it quickly and efficiently," said Meng Li, vice president of marketing at Native, a company devoted to natural personal products. "Veritone gives us a new way to target the right message in the right type of content, and to ensure that the content is appropriate for our brand." www.veritone.com