R&S VENICE Server Upgrades HDR/UHD and IP Studio-to-Post Workflows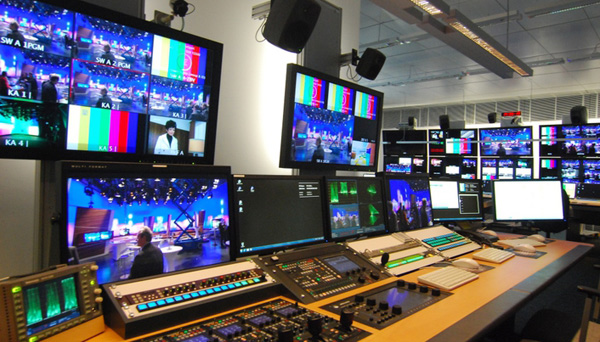 Rohde & Schwarz R&S VENICE broadcast server system is built on software-based architecture and scalability. It has a microservice core that uses commercial off-the-shelf hardware and a video I/O board developed at Rohde & Schwarz that allows the system to connect to both traditional SDI and IP infrastructures.
R&S VENICE has new updates focussing on studio workflows, increasing versatility through extended codec support and direct storage connectivity established without the need for extra gateways. Operational flexibility is improved in various workflows owing to a new user interface design, wider format compatibility and IP/SMPTE 2110 support.
In particular, a new software application called R&S VENICE Command helps make the system's new capabilities more useful in modern studio workflows by supporting UHD and HDR formats up to ProRes 4444XQ. A new UI has been developed for grouped multi-camera recording, studio playback and transcoding, making all of these processes accessible in the one application.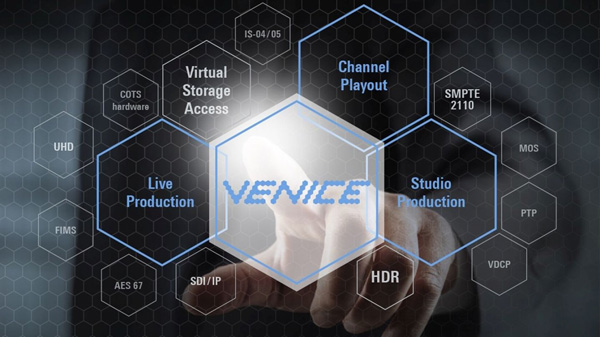 R&S VENICE Command also makes dual destination recording possible for more reliability in case of storage failure. It allows IP/SMPTE2110-NMOS interoperability with different manufacturers' products and systems, and increases channel density – specifically 8 HD and 2 UHD channels on a 2RU chassis. HDR formats can be processed with a choice of transfer functions and efficient metadata handling.
Furthermore, R&S VENICE can connect to nearly any storage system without extra gateway hardware. When used with Rohde & Schwarz's R&S SpycerNode and R&S SpycerPAM storage systems, collaborative editing workflows are supported and include growing file capabilities.
"The new R&S VENICE Command software makes the system easier to control all functions within a broadcast facility and use the system for more varied tasks," said Hannes Strobel, VP Media Technologies at Rohde & Schwarz. "Combined with high channel density, encoding formats up to ProRes4444XQ, better redundancy through dual destination recording and Virtual Storage Access, it is a server system that suits studio productions in UHD/HDR environments. Together with R&S SpycerNode and R&S SpycerPAM it becomes the heart of studio workflows." www.rohde-schwarz.com