Black Box Optimises Emerald KVM Extenders for Precise HD Video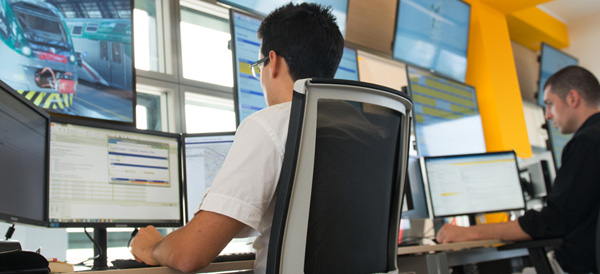 Black Box Emerald Unified KVM platform now includes new Emerald PE high-performance, IP-based KVM extenders specialised for applications including HD video and audio editing, live production, broadcast playout, 3D and graphic design, and medical imaging.
Emerald PE transmitters and receivers allow a user to extend and precisely switch through a matrix, very accurate HD video via DVI of up to 1920x1200 at 60Hz, and bidirectional analogue audio over a dedicated or existing IP network, or the internet. Transmissions can be made between any number of users and computers, servers or virtual machines.
Owing to support for transparent USB 2.0 signals, the devices transmit integrated USB 2.0 over the same transmission line as KVM signals. This means that new installations will only require one cable. The IP-based KVM system has built-in system redundancy with dual network ports, RJ45 Ethernet and SFP interfaces, and can be deployed as a point-to-point KVM extender connecting the user to a remote computer or, when scaled up, can serve as a managed KVM matrix switching system.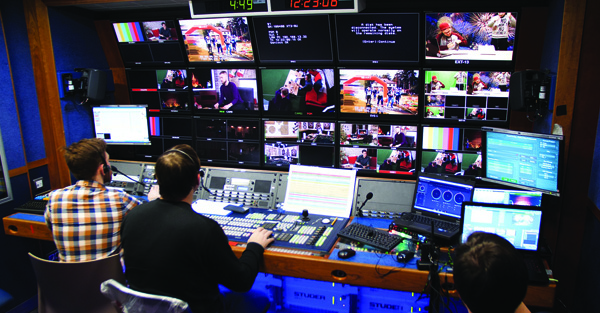 "This new extender was developed for HD-centred applications that need clear video and reliable control of remote computers," said John Hickey, senior director of R&D and KVM products at Black Box. "Emerald PE extenders connect users with one or many remote machines, and zero keyboard/mouse latency that makes it feel as if the computer is installed just below the user's desk. While it is optimised for HD, Emerald PE has room for growth. Should users' requirements change, the system can also support higher resolutions by adding Emerald 4K extenders."
Emerald PE delivers each video frame with lossless compression to cover distances up to 100m over CATx or up to 10km over fibre with SFP transceivers, and overcomes most distance limitations when deployed over an IP network or the internet. Dual network ports establish redundancy and perform fast failover switching in the event that one connection goes down. Like the other Emerald KVM systems, Emerald PE connects to virtual machines over RDP or RemoteFX without needing additional transmitter units.

Available in single- and dual-head models, Emerald PE receivers support single- and multiple-monitor desks. For simple integration into existing Emerald KVM systems, they are compatible with Emerald SE, Emerald ZeroU and the Emerald Remote App. For matrix switching setups serving more than 20 endpoints, the Black Box Boxilla KVM Manager can be used for system configuration. www.blackbox.com