Viz Mosart 4 Adds Live IP Video Support and Breaking News Tools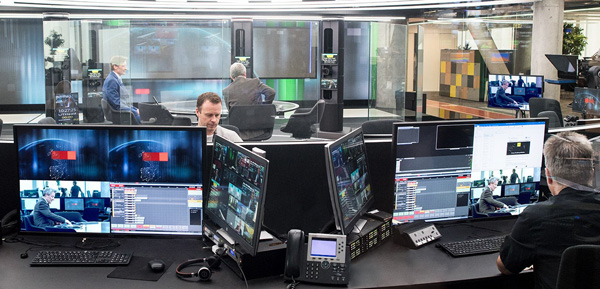 Vizrt has released a major update to Viz Mosart studio automation software for show directors and control room operators. Viz Mosart 4 gives a real-time view of all upcoming show events, in a single interface, through a close integration with the studio's newsroom computer systems.
The director sees the entire program, out and in preview, visualised in the user interface – the presenter text updated in real-time, with video integrated into UI diplays. Mosart can be used to operate both planned and breaking news scenarios, with keyboard and touch screen hotkeys for handling breaking news and other unscripted events.
Viz Mosart 4 updates studio automation by adding live IP video support directly within the touch-based interface. That support makes it possible to design new kinds of workflows and build shows that can be run from various connected locations – a control room, the newsroom and others.
Other improvements to ease-of-use also mean that more people within an organisation will be able to execute a pre-built show, reducing dependency on small production teams. As well as the traditional timeline, there are other interfaces – controlling live video, for example.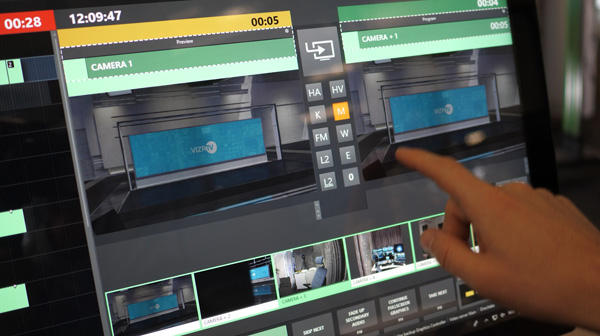 In Viz Mosart 4, the interface is customisable and contains interactive live sources. As mentioned, video over IP is integrated directly into the monitor, displaying any video source, program and preview directly in the user interface. The user can re-route those sources just by touching the source and then touching the destination, adding a true element of interactivity to the UI and visualising the complete rundown.
By using NDI to support communication between devices, and software-based configuration, this type of set-up can be deployed to most existing network environments without major changes to infrastructure or monitoring.
Because handling breaking news is one of the main reasons for working with Viz Mosart, version 4 has updates giving immediate, unscripted access to templates, show openers and other assets. A new graphics panel opens access to Vizrt graphics for users to preview and then put them directly on-air. Users can browse the media sequencer engine of Vizrt graphics directly by going to a playlist inside the sequencer, browsing and selecting thumbnails to launch events that were not planned in the newsroom.
The Quick Access panel has been divided into two areas – the regular automated area where the current rundown is kept, and a new favourites area where you can manually store clips you like to use regularly, regardless of the loaded rundown. This a way to manage evergreen assets and those not listed in the rundown. The Quick Access panel also has a new option to expand the displayed content of each asset shown in either panel, such as story and template elements.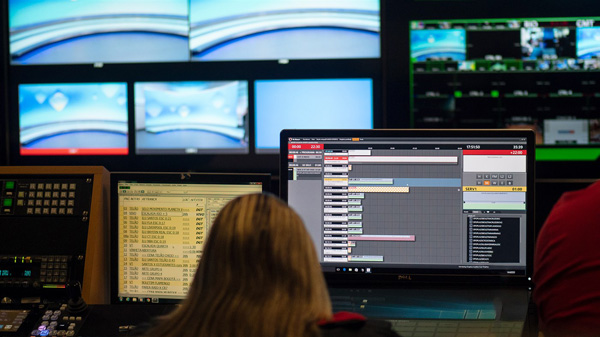 The template organisation and control tools introduced in Viz Mosart 4 reduces the time spent on creation and maintenance of Mosart's automation templates, especially sets of many templates across large installations with multiple locations. Templates are now designed within an overarching hierarchy that can include other smaller hierarchies with their own parent-child relationships.
Mosart's former video wall function is now a template router with new functionality. You can visualise any of your destinations on the screen including router, vision mixer or IP destinations. For example, an item can be taken from a source view or the Quick Access panel – a clip, graphics or a live source – and directed straight to a chosen destination. www.vizrt.com