Digital Media Industry Joins in April with Webinars and Online Demos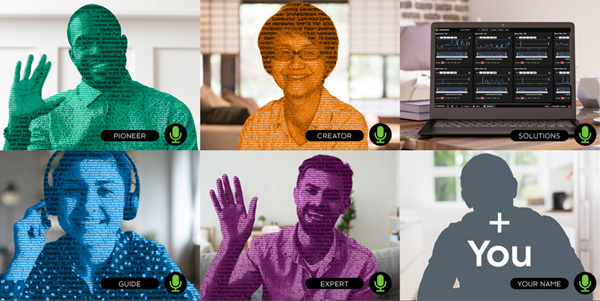 Nevion's Alternative Broadcasting 2020 show - 'At home with the Architects'
Broadcast and digital media companies around the world missed their yearly chance to get together at NAB in Las Vegas, owing to bans on travel caused by the coronavirus. But many of them are taking advantage of streaming services and software to produce and run virtual conferences, shows and demonstrations. See a wide selection below – sign up, tune in and find out what's new in your industry.
Grass Valley
Throughout 2020, Grass Valley will be delivering 'GV LIVE Presents', a series of events, webinars and live demonstrations to help you interact with Grass Valley solutions in a virtual setting. The events start in April with much more to come throughout the year.
Thursday 23 April 11am EDT for GV LIVE Presents – Innovate 2020.
This Live Streaming Broadcast shows all the latest product and strategic updates from Grass Valley leaders in an event produced entirely with Grass Valley systems. Register here.
Blackbird
Enterprises interested in fast video editing and publishing remotely in the cloud from any location, even on low bandwidth, are invited to attend Blackbird's Demo Days. Blackbird's remote editing tools for live and file-based content are used in a browser and support collaboration while creating clips and highlights for devices and platforms including web, broadcast, OTT and social. Blackbird can be used on-premise, within a hybrid workflow, or integrated with public clouds.
9 April - Blackbird Demo Day (2 webinars at 11am and 8pm GMT)
16 April - Blackbird Demo Day (2 webinars at 11am and 8pm GMT)
22 and 23 April: Blackbird Virtual NAB (2 webinars each day at 11am and 8pm GMT)

Further webinar information is coming soon to www.blackbird.video/events. Register here.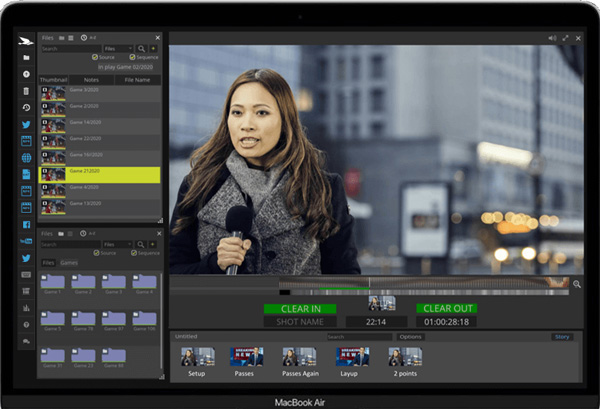 Blackbird on MacBook Air
FilmLight
FilmLight's first Colour Online webinar is 'Colour Management in Baselight 5.3' and dives into the new and enhanced colour management tools coming soon in Baselight 5.3, with FilmLight's Image Engineer Daniele Siragusano and Colourist Andy Minuth.
Tuesday 7 April
10:00 Los Angeles | 13:00 New York | 18:00 London | 19:00 Munich
What's new?
Creativity - T-CAM is FilmLight's well-regarded colour appearance model, which provides the ultimate flexibility to convert images to any viewing condition – both SDR and HDR. T-CAM v2 improves appearance matching between viewing conditions, and also includes better shadow details, more saturated shadows and pale skin tones, with less noise in underexposed images.
Collaboration - See new native support for Truelight Colour Spaces and T-CAM within Autodesk Flame and OCIO (OpenColorIO) compatible applications.
Confidence - Learn about new Scene Looks, designed to work with TCAM v2 and provide even more classic looks such as Bleach Bypass, ENR and Autochrome.
Plus many more exciting improvements for LUTs, ACES and HDR.
The event is free for all registered attendees. Designed for on-set & lab operators, DITs, Colourists, DOPs and everyone interested in colour. The event will be recorded to watch later. Register here.
EditShare
Join EditShare for a conversation with Zeb Chadfield, founder of The Finish Line finishing studio in London.
Zeb will share his approach to collaborating remotely with clients and teams over the last five years while making the mental well-being of his teams a priority. Zeb will talk about shifting teams from working on-site to using virtual set ups, while creating an atmosphere of collaboration and well-being.
Remote Production: Balancing Work and Self
Wednesday 8 April
Session 1: 9am ET, Session 2: 5pm ET
Zeb Chadfield - The Finish Line: Founder/Finishing Artist and Lee Griffin - EditShare, Director of Product Marketing
Register here.
MAXON
Maxon is hosting a virtual NAB presence on C4DLive.com with a line-up of presenters from 20 to 23 April. The artists originally scheduled to appear in Las Vegas will share their production tips, techniques and inspiration using Maxon's Cinema 4D, Red Giant and Redshift software. Because they have already been extending their physical booth presence at events like NAB, SIGGRAPH, IBC and NAB NY with live streaming for more than a decade, Maxon can take advantage of years of experience bringing this show to artists around the world.
CEO, Dave McGavran will open the company's virtual Show on 20 April at 8:30am PST. Penelope Nederlander, recently named one of the 10 Women of Title Design, will breakdown her end credit animation for 'Birds of Prey' and filmmaker Seth Worley will walk through some of the VFX shots from his latest short film 'Darker Colors'.
Jonathan Winbush will demonstrate how to import C4D scenes into Unreal Engine for rendering or VR/AR output, and Veronica Falconieri Hays will show how she builds cellular landscapes and molecular structures to visualise complex scientific stories. The line-up of 3D artists includes Mike 'Beeple' Winkelmann, Stu Maschwitz, EJ Hassenfratz, Chris Schmidt, Angie Feret, Kelcey Steele, Daniel 'Hashi' Hashimoto, Andy Needham and many others. Presenters' full details and a live streaming schedule is available at C4DLive.com.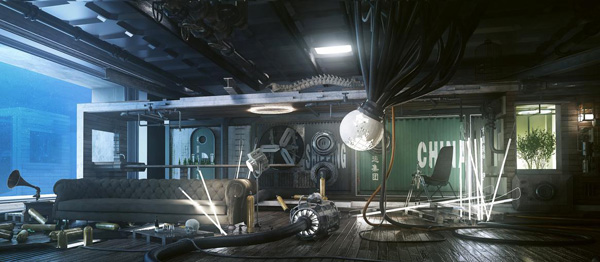 MAXON Cinema 4D
Digistor
How to Work Remotely with Media and Entertainment Workflows
Digistor is presenting an overview of systems, software and services for working remotely. Participants will learn how to stay productive in remote environments for Media and Entertainment Workflows, including:
Remote access and control of on-premise workstations
Remote editing with cloud and proxy-based workflows
Delivery of broadcast-quality images using cellular networks
Workflow orchestration and automation
Cloud systems and hybrid workflows
15 April 11am AEST. Duration 45 minutes. Register here.
Nevion
Nevion's Alternative Broadcasting 2020 show called 'At home with the Architects' brings to you an NABshow experience of Nevion as close as possible to the real thing.
First, you can organise a meeting as you would normally have conducted with Nevion at the show -
Find out about the case studies and best practices relevant to your business
Hear about how Nevion's strategic partnership with Sony can help your organisation
See virtualized versions of the live demos planned for the show
Interact with product managers, architects and executives to answer your questions and needs
Webinars – Nevion is also planning a series of business and technical webinars. The schedule will be published shortly, check for updates here.
Vizrt
Vizrt has launched its own TV channel, VizrTV, and is using the power of its own tools to show the flexibility of IP-based, software-defined visual storytelling.
Below are some of the episodes -
- Live production control
- Sports analysis and monetization
- The latest techniques in virtual sets and AR
- Adaptive storytelling from the newsroom to the control room
- IP Hybridization in live production
- Interviews with thought leaders in our industry
- Live production demonstrations
- Guest speakers from global broadcasters
- Vizrt university free sessions and more.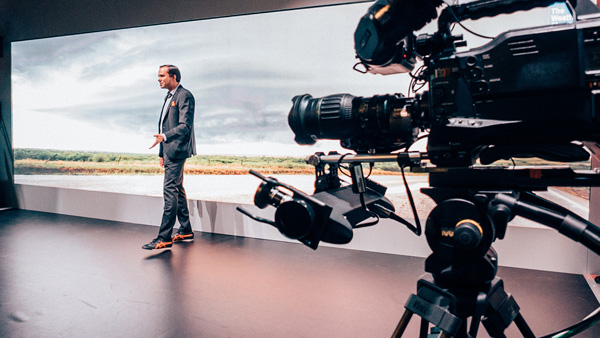 VizrTV Channel Launch - Friday 17 April 2020 - 9am CET or 4pm CET
Tune in on Launch Date and sign-up here to be notified of the program schedule. The content will be accessible LIVE and ON-DEMAND. A full schedule will be available soon. Check for updates here.
Zixi
Zixi is conducting a two week virtual series titled 'Zixi Powered!' exploring how Zixi delivers live video over IP and cloud networks, and is compatible with all protocols and edge devices.
20 April, 11 – 11.45am ET
Master Class - The Case for a Software-Defined Video Platform - Zixi Executive Chairman and CEO Gordon Brooks
21 April, 11 – 11.45am ET
Panel Discussion - Zixi Enabled Network - AWS, Blizzard Entertainment, Comcast, Net Insight
23 April, 11 – 11.45am ET
ZEN Master: Master Control in the Cloud - Zixi Head of Product Tim Baldwin
28 April, 11 – 11.45am ET
Protected Multicast Distribution with Zixi – Zixi VP Global Sales Eunice Park, VP of Solutions and Customer Success Emeka Okoli
29 April, 11 – 11.45am ET
Live Partner Webinar - Blackbird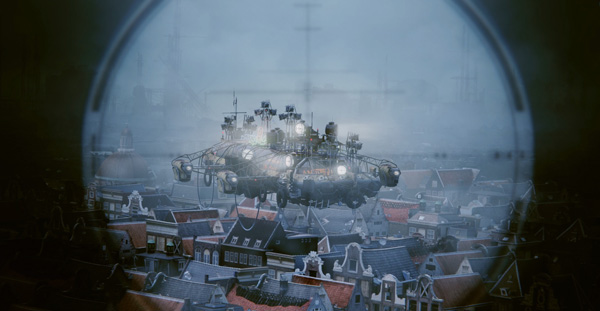 Bitmovin's HTML5 player for adaptive streamiing.
Bitmovin
Bitmovin Live: NAB Edition is an opportunity to join video experts from Bitmovin and learn from online content distributors for online sessions bringing NAB from Las Vegas to the cloud. Below are a few of the initial sessions. Others will run through April including Tech Talks and Partner Presentations.
Webinar Bitmovin Virtual NAB Kickoff ft. Variety 15 April
Broadcast Live Interview with Bitmovin Founders 16 April
Demo Live Product Walkthrough 17 April
Webinar Fun with Container Formats 20 April
Webinar Partner Presentation: BuyDRM 20 April
Interra Systems
Interra Systems is running a series of free educational webinars in April focussing on the company's new content quality control (QC), monitoring, analysis and classification systems. This includes two new products that were to be shown at the 2020 NAB Show: BATON LipSync, an automated tool for lip sync detection and verification, and BATON Captions for creation, management and delivery of captions.
Webinar topics and dates include -
BATON LipSync — Solving Critical Lip Sync Issues in Media Content – Thursday 9 April
BATON Captions — Efficient Video Captions Creation and Distribution – Monday 13 April
Media QC – Wednesday 15 April
Media Monitoring and Delivery regarding ORION-OTT – Friday 17 April and regarding ORION – Monday 20 April
Content Classification – Wednesday 22 April
Media Analysis – Friday 24 April
For more information and to register online, click here.
Spectra Logic
Spectra's Virtual NAB - Transforming to Meet Modern Day Storage Needs
Join this webinar to hear about the updates that you would have heard at NAB, in particular bringing efficiency to the overall storage infrastructure, optimising production and management workflows, and integration with cloud. Spectra will discuss how to discover and bring visibility to un-managed assets and explore the tools to help free up costly primary storage, creating a single network infrastructure for all levels of storage.
30 April 2020
8am MT - 3pm BST Register here.
Introducing SpectraLIVE: Spectra Logic's Virtual Conference and Meeting Program to Help Your Business Continuity
Spectra Logic launched SpectraLIVE to give customers and visitors opportunities to connect, engage, learn and interact with Spectra's leaders and product managers virtually. Attendees will also hear about market trends, learn about Spectra systems, ask questions, share feedback, watch product demonstrations, and meet with Spectra executives.
Disruptive Storage Technologies for the 21st Century 16 April, 9am MT
Transforming to Meet Modern Day Storage Needs 30 April, 8am MT
SpectraLIVE Virtual Conference 12 May, 9am MT
Cloud Control 28 May, 9am MT
NewTek
NewTek created NewTek.TV to keep people up-to-date on their development news, live demos, support and expert advice. As a part of Vizrt, the company will be using the power of its own tools to show the flexibility of IP-based, software-defined visual storytelling.
Here are some of the presentations and demos -
Making IP Video a Reality for You
NDI demos
Interviews with industry thought leaders
Live production demonstrations
Customer panels on support
Guest speakers
NewTek university free sessions
NewTek.TV launches on Friday 17 April. Sign-up here to be notified of when live streams begin and for NDI news.
Verizon
Verizon was looking forward to demonstrating their new products and features in person at NAB, but will deliver virtually instead in a special 90-minute OTT Innovation Showcase.
Verizon will show how to -
Simplify live event management.
Increase engagement, programmatic fill rates and monetisation with efficient ad systems.
Eliminate complexity from OTT strategies to gain more control.
Deliver exceptional digital experiences with the Verizon global network.
Thursday 7 May 2020
9am PDT
Register here.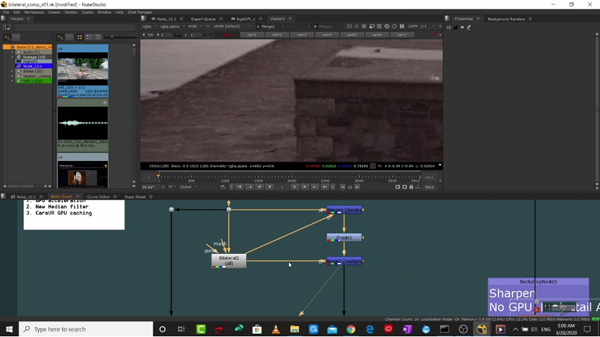 Foundry Nuke
Foundry
Foundry has announced a Virtual Events Plan. Foundry has implemented new ways of interacting with its customers from helping them adapt to remote working, offering access to Foundry software and transitioning all its current events to online.

The virtual events will start in April 2020 and continue to feature a mix of speakers from the VFX industry - compositors, lighting artists and 3D artists. The different types of events include -
Foundry LIVEstream – a series of talks about projects, pipelines and tools.
Foundry Webinars – A 30-40 min technical look into Foundry products, workflows and 3rd party tools.
Foundry Skill-Ups – A 30 min guide to improving your skills as a compositor/lighter/texture artist to help progress your career.
Foundry Sessions – Special conversations with Foundry customers, sharing insights, tips and tricks.
Foundry Workflow Wednesdays – 10 min weekly videos posted on social media showing tips and tricks with Nuke from our experts.
Registration information will be posted on Foundry's social media channels and website - click here.
Sessions lined up for April are:
9 April - Foundry Session: Alternative methods of income for the creative industry
14 April - Foundry Skill-Up: Explore what you can do with Katana
21 April - Foundry Webinar: Leviathan Texture Workflow in Mari
23 April - Foundry Session: How to improve your Nuke workflow with Python scripting
28 April 28, 2020 - Foundry Skill Up: Becoming a Senior Compositor
Foundry will be announcing the program for Foundry LIVEstream in the upcoming weeks. Click here.
Frame.io
Frame.io has launched a new 'Workflow from Home' series hosted by Michael Cioni, Frame.io's Global SVP of Innovation, a new series of videos developed as a response to the transition to home offices. It is specifically designed to help teams who have been working in brick-and-mortar facilities to quickly transition to a remote workflow.
Frame.io has created a microsite that will be updated weekly with new videos exploring how to enable a remote workflow from start to finish. Titles so far include -
Setting Up At Home
3 Real-world Examples of a Remote Dailies Workflow
A Fast and Easy Remote Proxy Workflow with Premiere Pro and Frame.io
More details, click here.
disguise
disguise, developers of tools for live experience creators, has launched 'disguise OnDemand' - a virtual hub giving access to free training and webinars on the disguise workflow. Held in multiple languages several times a day, events will show exclusive content, including specialist discussions on key topics, and spotlights on customer projects.
A condensed version of the Fundamental and Pre-Production Workflows Training will be delivered as a free, online series of six one hour sessions on the core features, including the timeline, stage, configuring output feeds and how to set up devices.
disguise is also offering their 'Designer' software free until September with a series of discounted USB dongle giveaways, and partnering with Notch on a 'codemeter' dongle sharing scheme, allowing more people to access both types of software. Please visit the hub here.