Aftonbladet TV Uses EVS Dyvi for Intelligent Live Newsroom Switching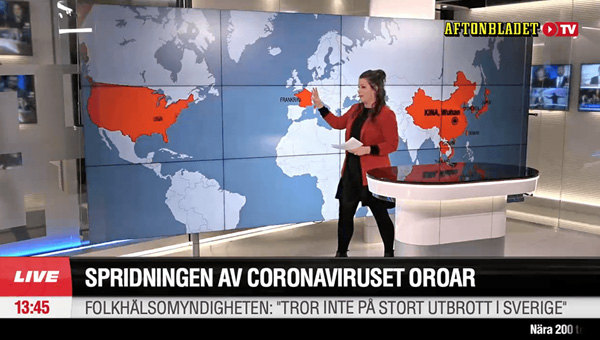 Aftonbladet TV is the web TV offering of Swedish daily newspaper Aftonbladet, part of Schibsted internet group, responsible for a large number of live daily news, current affairs and magazine studio productions. After moving into their new Stockholm studio and control room, the core team of staff and freelancers needed to replace the legacy switcher in order to manage the programming distributed each day online, as well as on the screens of its multi-purpose studio floor.
Aftonbladet TV has deployed the EVS Dyvi production switcher, chosen for its software-defined approach to live production, overcoming some of the earlier limits of conventional hardware switcher design. Now operational, the Dyvi has been especially useful to cope with the ever-changing narrative relating to the COVID-19 crisis driving the news agenda. The switcher has been central to delivering the latest information to their national audience.
A special advantage of Dyvi for Aftonbladet TV is its scalability, making it possible to expand the system in the future if needed to cover additional studios. This can be done by adding processing modules together into one or more clusters. These processing modules and the customisable panel can then be assigned to multiple control rooms to use their resources more efficiently, or be combined for bigger production requirements.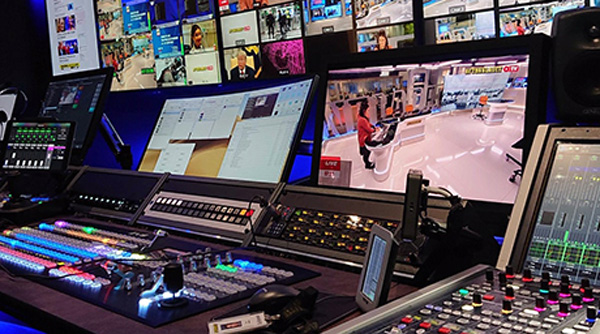 As well as scalability, the team also wanted a tool that could help operators control productions of different sizes while maintaining a consistent level of quality, no matter how many people are present in the control room at any time. In fact, the team at Aftonbladet TV likes to innovate processes in their studio and had some very specific requirements.
The design of the Dyvi is highly customisable, and they configured the switcher to meet their exact needs. After about a week of set-up and training, they now have a system that gives both the in-house and freelance operators the ability to control complex elements in a very simple way.
Working together, EVS and Aftonbladet TV have designed a specialised suite of intelligent macros within the Dyvi to automate certain processes. These include controlling the audio of clips through the existing sound desk, and how graphics are presented on screen, reducing the potential for errors.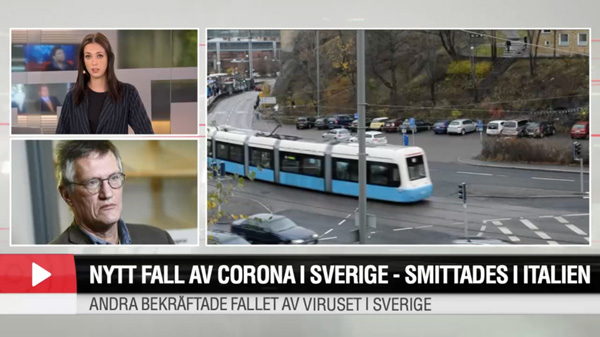 Due to the nature of the current affairs-based content that Aftonbladet TV produces, speed is critical, particularly when it comes to covering breaking news. The production team was therefore keen to accelerate the process of getting images on air, including those taken directly from social media feeds. Again, the software-defined nature of Dyvi could be used to simplify this process into a drag and drop action for the producer. The selected image then automatically appears in the correct size and framing on screen, without requiring any treatment from the graphics department. This new feature is now also available to other Dyvi users.
Vasilios Hatciliamis, Head of TV Operations at Schibsted Enterprise Technology, oversaw the installation and customisation project. He said, "This project demanded a modern, open, flexible vision switcher and we found precisely that in the EVS Dyvi. Because it's software-defined, both the functionality and layout on the panel could be configured so they would match the requirements for our news broadcasts. The system has been easy to integrate with the rest of the control room and it also allowed us to automate many tasks through macros. We're really pleased with the way that Dyvi works." www.evs.com