EVS Acquires Broadcast Network Infrastructure Specialist Axon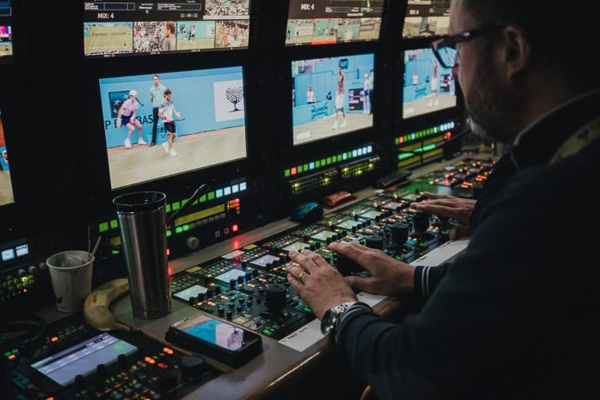 EVS has acquired broadcast and media network infrastructure specialist Axon. Operating from development centres in the Netherlands and the UK with 80 team members, Axon has been working and developing in the live broadcast infrastructure market, including data centres and mobile trucks, for 30 years.
In early 2020, EVS' leadership team announced a global company growth strategy called the PLAYForward program that identified the importance of developing broader expertise in modular, flexible IP infrastructure. EVS believes that, in particular, integrating Axon's portfolio will improve EVS' ability to make comprehensive live production infrastructure available to the market.
They also feel they will be in a better position to help customers optimise their resource management, increase scalability and deploy teams faster across multiple sites for remote live operations. For example, EVS customers will be able to design and apply turnkey systems that help them migrate their existing infrastructure towards IP and remote production-based workflows.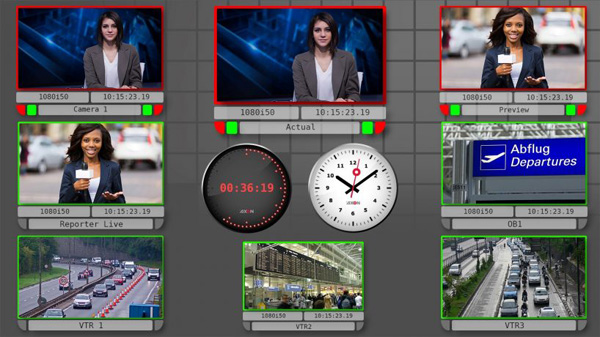 Axon Multiviewer
As EVS and Axon products are complementary, they contribute to EVS' vision of centralised control, and distributed scalable resources. By widening its scope, EVS will be better prepared to optimise some of its processes as well. Axon's main products are Cerebrum, Synapse and Neuron. Cerebrum centralised control system is capable of configuring, monitoring and controlling hundreds of different broadcast systems and devices concurrently, from various vendors.
Synapse supplies the interfacing, conversion systems and multiviewer needed to convert video and audio signals. Recently introduced, Neuron is a 100G FPGA-based IP stream processing platform for audio, video and data, implementing a Network Attached Processing architecture to take advantage of IP media infrastructure. Deployed as software, it supports various applications.
Axon CTO Peter Schut said, "With no overlapping products, our two companies have the chance to maximise each other's capabilities. Our Synapse modular infrastructure range has a proven track record in demanding applications, and the Neuron platform, which stands out as a true Network Attached Processor designed for real time IP workflows, will complement the EVS products' functionality. The Cerebrum control system will then serve as a flexible, overarching control layer."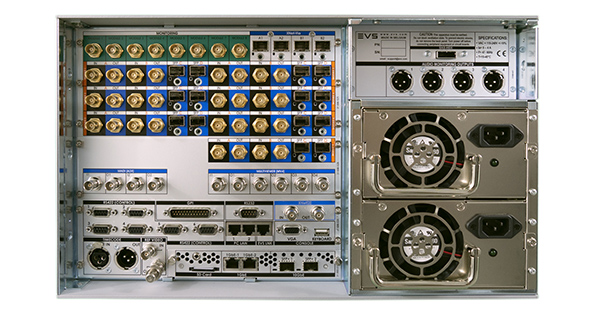 EVS XT-VIA
EVS said it will continue to aim for interoperability with diverse partners, and also competitors, and to adopt the relevant industry standards. EVS XT-VIA, for example, was one of the first live production servers to be proven compliant with SMPTE 2110 during JT-NM interoperability tests in early 2019. EVS' servers, switcher and asset management components, and 3rd-party control systems or stream processors, will still be compatible with each other.
This acquisition is the largest EVS has made so far and will mean that EVS can supply systems that handle advanced IP processing, SDI/IP conversion, SDN-based control and monitoring, as well as UHD-4K and IP multiviewer. An example of this in action is a combination of EVS' Score Master SDN IP orchestrator with Axon's Cerebrum control and monitoring, Neuron IP stream processing and Synapse modular infrastructure, to create a complete scalable, redundant video production system.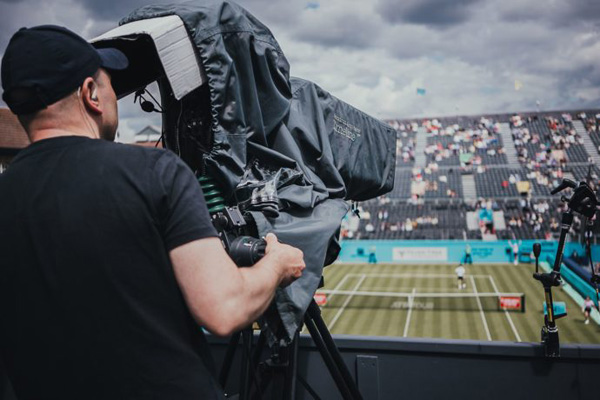 In business terms, EVS can use its sales force and channel partners to sell more Axon products, while Axon brings in a team of some 35 R&D experts in FPGA, media infrastructure and broadcast control and monitoring. Ultimately the deal also allows EVS to expand its global footprint, use its international recognition to extend the reach of Axon's expertise and benefit from Axon's relationships with channel partners
The Axon brand will be absorbed into EVS over the coming weeks and its product portfolio will be integrated into EVS' systems. The objective is to integrate Axon team members and further invest in their technical and market expertise. evs.com