EVS Adopts intoPIX JPEG-XS Compression for Neuron IP Processor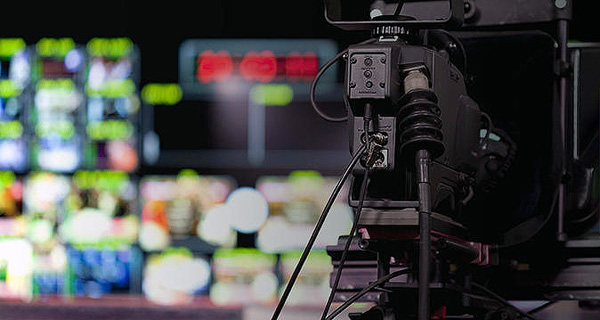 EVS has chosen to include intoPIX TICO-XS compression as an option in its Axon Neuron range of IP signal processors, with low latency and low complexity.
Neuron is a high-performance network attached signal processor suitable for centralised, virtualised environments. Built to carry out most of the IP and legacy audio/video processing tasks required for broadcast, Neuron supports multiple channels in a 1RU device, controlling the cost and complexity associated with SDI and hybrid SDI-IP workflows in studio and mobile facilities.
Due to its high density, Neuron's IP-to-IP processing capabilities handle uncompressed SD, HD, 3G and UHD signals based on ST2022-6 and ST2110 standards for transporting media over IP networks. Specific functionality includes edge synchronisers and converters for processing streams before they enter the core router, helping to prevent signal routing from growing too complex. Furthermore, as an FPGA-based processor, Neuron bridges SDI and IP networks, and meets UHD requirements in live production.
Adding the JPEG-XS option, powered by intoPIX, extends EVS Neuron products with compression and decompression functionality. JPEG-XS is a standard recently developed for applications especially affected by latency, achieving lossless-quality video compression at very low complexity (requiring low CPU utilisation to process the codec algorithm) and low power consumption. IntoPIX says latency is as low as few lines of pixels, which means less than one millisecond to encode and decode a video stream with a compression ratio of between 8:1 and 10:1
.

As well as JPEG-XS compression, two other new options for Neuron systems are HDR to SDR conversion, and an audio matrix function to help manage which channels belong in which audio streams.
The Neuron JPEG-XS encoder and decoder run on the same hardware as Neuron's general processing module. By uploading different firmware to this board, up to eight HD encoders/decoders or up to four UHD encoders/decoders can be added. The inputs and outputs of the 16 processing paths can be configured to use SDI, ST2022 or ST2110 or compressed/decompressed JPEG XS feeds, in all combinations. Thus, when you enable four HD encoders and four HD decoders, you have eight paths left for SDI to IP, IP to SDI or IP to IP processing.
Both EVS Media Infrastructure and intoPIX are showing new products powered by JPEG-XS in a series of webinars. www.intopix.com