EVS LSM-VIA Brings Fast Operation and IP Connectivity to Live Replay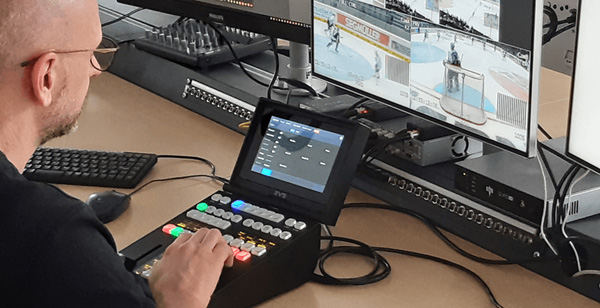 EVS has launched LSM-VIA, an IP-based replay and highlights system with tools for production facilities and service providers to produce stories live. Its remote panel is based on EVS' original LSM live slow motion control panel in terms of layout, but the ergonomics are updated and it accesses more functionality.
The workflow integration is simple and, for speed and efficiency, it can be operated through new macros and includes semi-automated functionality. Programmable buttons, shortcuts and tactile control are built in for direct access to the new tools in a customisable layout. The integrated touchscreen has contextual menus, which make relevant functions immediately available. Users can also organise network records, running order clips and playlists with direct manual access.
Working with the XT-VIA server and using EVS' VIA system of modular services, LSM-VIA interacts directly with all VIA-based products including Xeebra, X-One, DYVI and Score Master. Their interactivity makes it possible to design new kinds of custom workflows and gain faster, direct access to all the content on the live production network.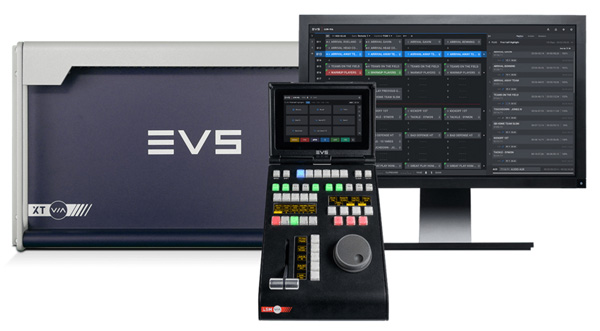 The panel is built with native IP connectivity and software-defined operations, which means you can assign channels more dynamically and increase flexibility by connecting to any server on the network. IP connections and software-defined workflows will also prepare facilities for future productions.
By separating the operation of the LSM-VIA from the server to manage multiple channels, many different, flexible deployment models can be supported, including remote and also simultaneous multiple-site production. Dynamically assigning the channels on geographically distributed XT-VIA servers to distributed operators is a way to optimise their time and talents, while allowing them to work from anywhere at any time. evs.com