Sports Producer Bren Hester Focusses on Replay and Highlights with EVS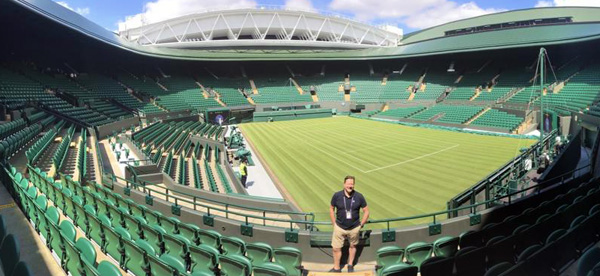 Sports broadcast events producer Bren Hester specialises in complex event planning, connecting the contributing vendors and organising the systems integration and broadcast overlay. He is also an experienced replay and, especially, highlights packaging operator who has contributed to over 350 international sports events including 57 tennis Grand Slam majors, seven Olympics and boxing, motorsports, winter sports, athletics and aquatics events.
EVS is focussing lately on replay and highlights packaging, due the release of the new LSM-VIA replay operator system. For the past 20 years, EVS' LSM control panel has been one of the main products in the sports production industry for creating replays, highlights and inserts. Now, as the replay operator's job has evolved, LSM-VIA is a response to the new demands for speed and versatility.
Replay and Highlights Operations
Bren now lives in Rome working through his broadcast and video production services company Frame Set and Match, and is also an EVS Editor for television and video. He gave some insight into the work of a replay and highlights packaging operator, the different roles it encompasses and the skills needed to contribute to a sports broadcast, particularly in the tennis environment, a sport he specialises in.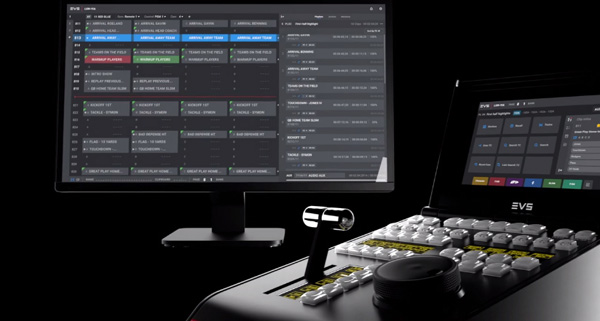 EVS LSM-VIA
"There are three main types of replay operations. The basic function is cuing to a specific point and rolling the video from there, according to the director's instructions. Another role is producing highlights or analysis into a creative playlist, trimmed for a specific purpose. Other operators specialise in roll-outs, used to bump into or out of a break. They are short, entertaining, perhaps including effects, and are more like editorial than a straight replay," Bren said.
He also recommends learning about the sport you are covering, how it's played on match days and how players behave. "It's about reading the game, thinking ahead and paying attention to what's going on around you in the production environment," he said. "In tennis, I watch the players and figure out how much time I will have between points for replays. Some are quick to serve again after each point, others take their time. If I only have 12 seconds or so, that means I only have time for one or two replays. Also, clay courts slow players down a little."
Standing Out
To stand out as a replay operator, he recommended offering to help the director with the production whenever possible. Pay attention to the bigger picture by listening to what the commentators say, on or off air. They might be looking out for something special that gives you a clue for what to highlight or create an analysis of. If they mention an earlier event, you may be able to find footage from it. Sometimes, the players themselves will do something that creates an opportunity for a special replay.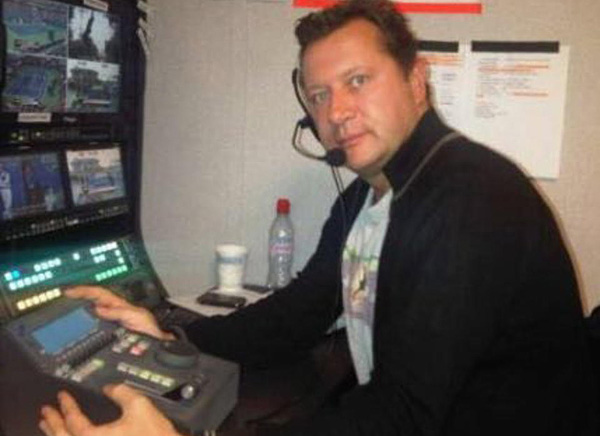 Bren earlier in his career, working on the EVS LSM panel.
"Become very familiar with the location of each camera around the court. Then you can plan ahead about which camera's footage will work best for each play," Bren said. "Memorising and using all the console buttons is important but not all that difficult, which is why learning to design distinctive, creative inserts is the best way to stand out.
"I worked on my first tennis event back in 1997, editing match highlights. While I had no particular interest in the sport at the time, I learned to understand the game as well as the players, their achievements and their personalities. I became more and more invested in it as each event passed. I've been lucky enough to attend most of the world's professional tennis tournaments. Contributing to over 50 tennis majors in an EVS role has been really rewarding. What I enjoy the most is getting involved with a group of like-minded people who are all fascinated by the sport and enjoy working together to create an impressive product.
Keeping Options Open
"I've been using EVS equipment since the company was first founded in the early 90s, focusing mainly on the creation of fast turnaround sports highlights rather than conventional replay operations. I like using the playlist functions such as 'other angle' and working on the audio side using splits, swap and replace." The new LSM-VIA works together with the XT-VIA server, interacting directly with all other VIA products and allowing direct access to all the content on the network. This level of connectivity gives operators many more options for fast or completely new workflows and shortcuts than the existing LSM. Operators also have tools to help them tailor their workspace to serve each production, which can vary quite a bit around the world.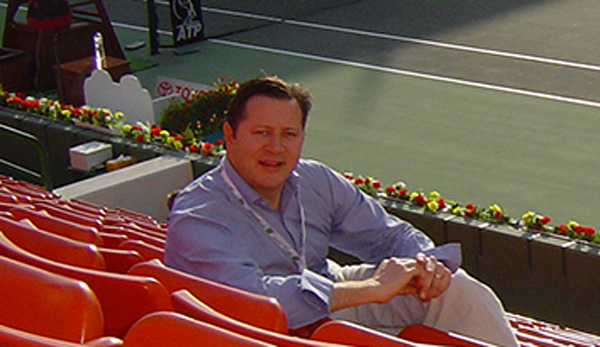 Having an operations background definitely helps Bren when he is working in a producing or planning role. He understands the different function areas and the systems required for a live event – such as how many EVS servers they may need, the importance of the network and integrating craft editing facilities. "In this job, it's important to keep up with new trends," he said. "Even experienced operators have new skills to learn and benefit from taking courses.
"Be aware of what everyone working on a live broadcast is doing – camera crew, audio crew, rigging, facts checking, up to the front row production - as we are all part of a team. Another crucial area is planning for the project's short and long term archive requirements and deciding exactly what material we'd like to walk away with. Overall, I feel the most comfortable when I know exactly what the the systems are capable of and what we can achieve with a replay, playlist, clip sharing and editing environment." evs.com