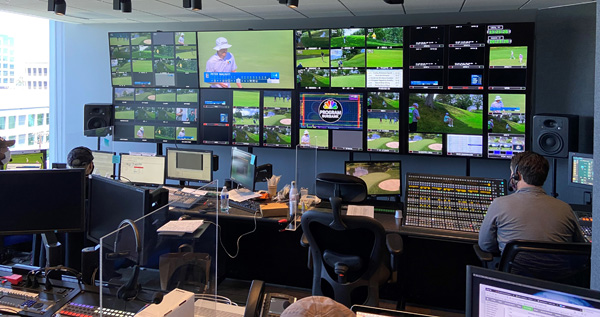 The Switch makes remote production facilities available to clients in Burbank (above) and New York, which now feature social distancing measures and temporary perspex walls for safety.

As lockdown measures begin to ease in some parts of the world, dedicated sports fans will feel a sense of anticipation as live matches return to their screens. Nicholas Castaneda, Senior Vice President of Sales at The Switch talks here about the opportunities and challenges ahead for broadcasters and sports organisations. He also describes how live streaming specialists like The Switch will contribute to new forms of sports broadcasting in the near future.
"For the past few months, re-broadcasts of archived content and on-demand sports documentaries, such as Netflix's 'The Last Dance', have gone some way towards filling the gap while live sports were on hold," Nicholas said.
"Televised esports like the Nascar iRacing series have also drawn huge audiences, but again, only go so far in satisfying the demand from sports fans for genuine, physical live games. Meanwhile the interest in live action has increased."
At this stage, leagues and broadcasters are trying to find the easiest, safest and most effective way to deliver high quality live content as soon as possible. What has become clear is that the COVID-19 pandemic will continue to have an impact on sports and its surrounding industries for some time. Broadcasters and sports leagues will have to adapt, developing and adopting new ways of working aided by the right systems and processes to get their content to fans.
Playing Without Compromise
"Because broadcasters and rights owners need to make the health and safety of on-site crews, players, fans and other stakeholders their priority, a world with packed arenas and international travel is unlikely to return anytime soon. Instead, an interim scenario is emerging for sporting events – we are starting to see matches being played, but behind closed doors with just key participants onsite," said Nicholas.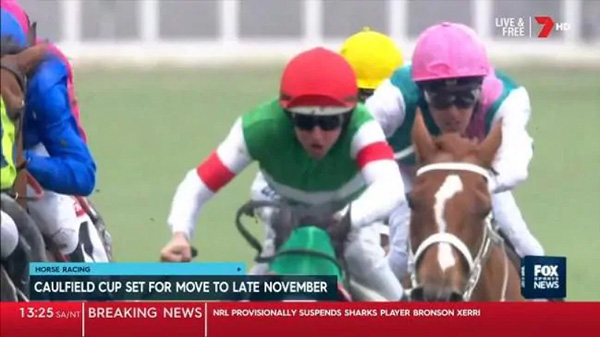 "As more live sports return, the need to deliver content without compromising on quality, while maintaining safety, is imperative." He believes one approach that makes more sense now than earlier on is remote production, or REMI.
Not an entirely new concept, remote production is still the exception rather than the rule for mainstream sports. It was originally developed to improve the economics and efficiency of sports broadcasts when rising costs and consumer expectations began to put pressure on the industry. Nicholas said, "COVID-19 has accelerated its uptake as a means to work within the constraints now facing broadcasters as they bring games back. Remote production is a practical, deliverable, proven option for producing live events that massively reduces travel, equipment and onsite staffing."
Staying Home
The remote approach makes large crews in expensive mobile units unnecessary at the event venue itself. Instead, an organisation sends a limited number of production staff to transmit camera feeds, audio and equipment control over a private fibre network, at low latency, to the central facility. From there, operators can remotely configure cameras and other equipment at the event site.
Following these procedures means broadcasters and leagues can centralise production at their home studios or a dedicated third party location – such as one of The Switch's remote production facilities in Burbank or New York – with minimal on-site crews. Low staff numbers on location also make social distancing easier.
Nicholas said, "This approach has been continuously developed over the past few years by many types of live broadcast innovators – including The Switch.
"By the time we move into a post-COVID era, remote production of live sports will have been adopted more widely in mainstream events and be likely to involve forming partnerships between organisations with complementary skills, combining an understanding of live sports with deep experience in remote production. For example, NFL Network deployed The Switch's remote production services to produce and deliver a 10-game Conference USA college football schedule in 2019."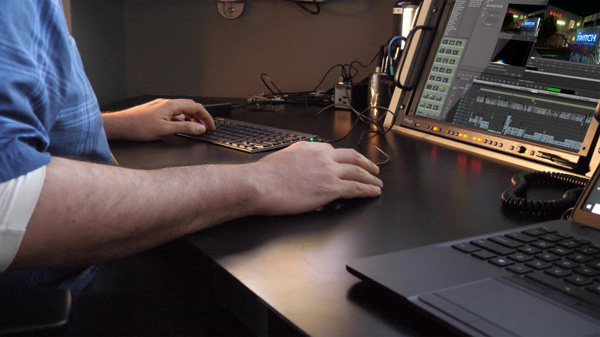 From Linear to Live Stream – and Back
With the end of lockdown in sight, Nicholas anticipates remote production will open more possibilities beyond maintaining a small footprint. The cost savings gives broadcasters and other rights holders the scope to improve efficiency and find ways to deliver more content live, from online streaming of pre- and post-event companion programming through to social media integration.
"Linear TV has traditionally dominated live viewing, a large portion of which was sports," said Nicholas. "The vacuum left by the absence of live sports on air has led to greater demand for streamed content, with simpler, scaled-down production requirements, accelerating a shift in consumer viewing habits as viewers turn to other options for their live content.
"Games streaming analytics firm Stream Hatchet and esports streaming service Twitch recorded increases in viewership of about 50% in March and April this year. When normal conditions resume, traditional sports broadcasters and leagues will need to meet that stronger demand for content across all platforms."
When Different is Better
Aside from significant cost savings, Nicholas notes that remote production has the potential for higher quality production, due to the ability to access more equipment than is normally available through an onsite mobile unit. Broadcasters can locally source more camera feeds and speciality equipment, such as SkyCam and RF cameras. Centralising production allows greater flexibility regarding which events to cover and how to cover them, and the ability to handle multiple events in one day. The reduced need for travel and shipping of equipment makes it more environmentally friendly as well.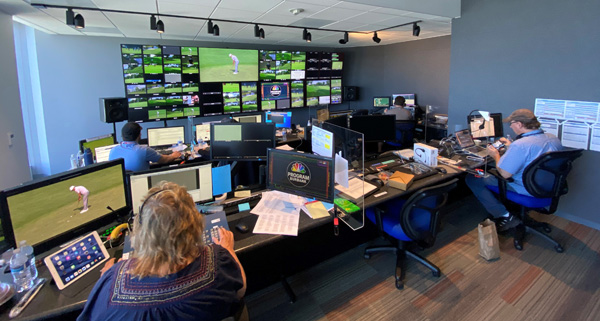 Even more interesting, having a core group of experienced technicians covering a series of games for the same league is of huge value to broadcasters. An experienced crew knows what to expect, what to do, and crucially, having worked together on a number of high level broadcasts, they will have established great communication, ensuring productions flow uninterrupted and maintain the same look and feel across the season.
Nicholas said, "Because most of the work is done at a home studio, remote production may ultimately widen the potential pool of talent as skilled people who are normally unable or unwilling to constantly travel are drawn to working in the sector. It may also create a chance to re-align the work-life balance of staff, making careers more sustainable and family friendly. These factors will likely play a larger role in the future of live production." www.theswitch.tv