Sports channel SportsMax, a Digicel Group subsidiary in the Caribbean, is using cloud-based streaming to deliver premium sports events from international leagues including La Liga, NBA, Caribbean Premier League, Women's Tennis Association and the English Premier League.
Their interest in a cloud service developed when they considered the value of dynamically scaling channel lineups based on the schedules of premier sports associations, simultaneously maintaining the quality of experience to viewers and controlling cost. SportsMax is now using the Harmonic VOS360 Live Streaming Platform. "Because our sports schedule is dynamic, having an elastic system for live video streaming is critical. At the same time, service continuity is essential for us," said Oraine Godfrey, head of digital media at SportsMax.
"The VOS360 platform is flexible and capable of real-time scaling for handling peak viewing, which is important for live sports streaming. It also helps us maintain our levels of service and video quality, keeping fans satisfied with their viewing experience. By allowing us to live stream from source to screen, Harmonic's platform increases the efficiency of our service."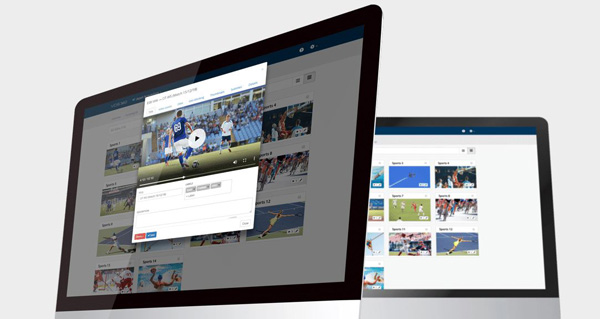 VOS360 Live Streaming handles the stages of media processing and delivery for SportsMax with capabilities for live and file transcoding, packaging and origin, dynamic real-time CDN selection, VOD and time-shift. To keep channels continuously on air, dual cloud instances synchronise video to keep streams aligned on demand, while Harmonic support team at locations around the world monitor reliability for subscribers.
The VOS360 Platform starts with a customised workflow and abstracts it to a simple layer. The architecture is built for flexibility with docker containers and microservices', using Kubernetes container orchestration to break down and automate applications. An operator can receive video content at the source, transfer it to the cloud and then to viewers' screens. During packaging, all formats are supported so that content can be seen on nearly any device or social platform.
Live video can be ingested either as live ingest for transcoding including compressed MPEG-2, AVC or HEVC transport stream (TS) sources up to UHD, and multi-bitrate TS live ingest for packaging – without transcoding – to send live video direct to consumers. The streams can be received over managed networks and internet, and as RTMP live inputs.
VOS 360 can be used to control multiple profile bitrates and video quality to achieve a 'best possible' live streaming experience. During transcoding it employs two Harmonic processing techniques for compression and bandwidth reduction. With a goal of best video quality at the lowest possible bit rates and latency, the PURE Compression Engine is based on Harmonic's AI and motion estimation algorithms that analyse the image and determine what information is unnecessary, and then enhance the image at a lower bitrate. It supports SD, HD and UHD formats, and MPEG-2, MPEG-4 AVC and HEVC codecs for broadcast and OTT.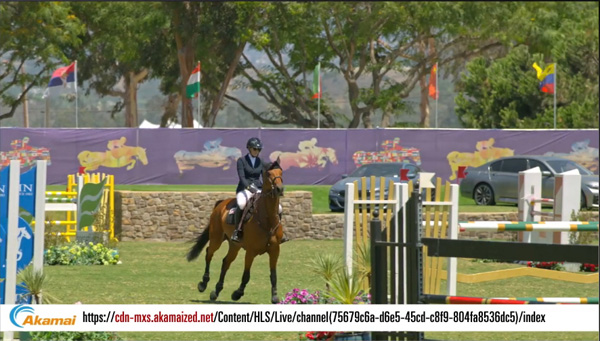 Dynamic real-time CDN selection
EyeQ Content-Aware Encoding is similar but is built with AI techniques tuned to the human visual system to achieve better video quality at a lower bit rate and higher density. It takes advantage of the fact that human eyes are more sensitive to changes in contrast than luminance, to help decide which parts of the image are more important to preserve.
VOS360 Updates
Harmonic has just released a major update for its VOS platforms and cloud-native software. For the VOS360 Live Streaming Platform, new 1+1 geo-redundancy capabilities are added to prevent interruptions to streaming. 1+1 redundancy uses redundant hardware capable of taking over the role of any failed device, and geo-redundancy replicates data between two sites so that applications can switch from one site to another in case of failure, and still have the necessary configuration data.
Peak viewing is managed more effectively using multiple-CDN with caching capabilities for faster response times. Support for Google Ad Manager and FreeWheel ad management platforms is added, and users also have a new way to to reduce latency, due to Apple Low-Latency HLS protocol support. www.harmonicinc.com