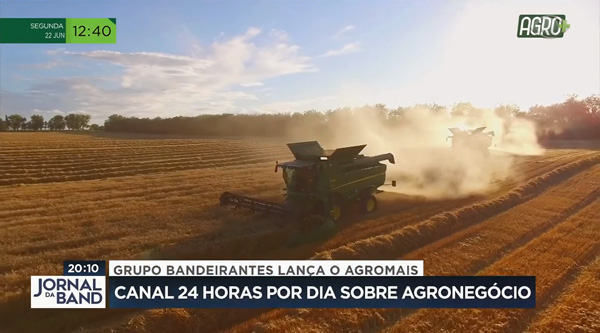 Brazilian broadcaster TV Bandeirantes, known locally as Band, launched its new Agro+ channel, specialised to target and produce programming covering all aspects of the country's agribusiness industry, on 22 June. The channel is entirely file-based and divided across two sites, with the main headquarters in Brasilia and Master Control based in São Paulo.
"All our engineering is located in São Paulo while the Agro+ studio and newsroom are in Brasilia. Splitting our operations in this way between two cities means the system must be fast and responsive," CTO at TV Bandeirantes Thiago Perrella said. "It was also a project with an extremely tight turnaround that became more complex when we had to accomplish it under lockdown procedures."
A Pebble Beach Marina automation system controls Dolphin integrated channel devices that handle branding, graphics and loudness control for the channel. The original equipment was installed by Pebble Beach's local reseller Videodata, who were also responsible for remote remote commissioning for the project.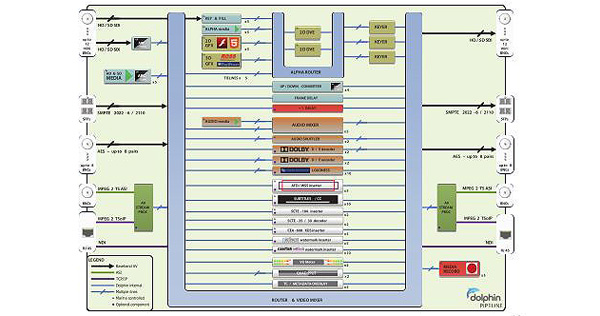 Dolphin has a pipeline design, used to customise the virtual output chain for each channel.
The Bandeirantes Network has a large, existing Pebble Beach playout automation system including more than 30 master control playlists and nine news and production switchers, with MOS integration for newsroom systems. In 2019 the network launched the Smithsonian Channel in Brazil, all based on Pebble Beach systems, with local support by Videodata.
Now in 2020, despite the obstacles due to lockdown, the Agro+ installation was completed without delay. The pathway for the launch of new channels is straightforward. A single operator can control multiple channels, working with simultaneous output in a single media timeline in different formats and avoiding the need for cross-conversion downstream. The work took less than 10 days between the date the order was received, to the first live transmission over the automated playout channel, a significant achievement under the current economic circumstances.
Dolphin has a pipeline design that gives Band the means to customise the virtual output chain for each channel, specifying the order in which such functions as graphics, effects and aspect ratio conversion are handled within the system. It has video server, master control switcher, subtitling, captioning and channel branding functionality, and by supporting many compression and file formats, it incorporates up- and down-conversion on ingest and playout and is able to mix legacy content with new material on the same timeline.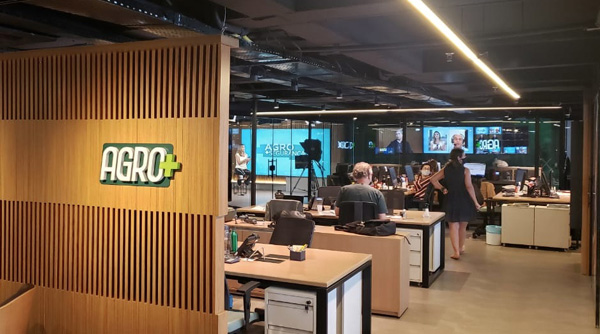 Furthermore, while working from home, Videodata's team successfully carried out all of the remote installation, commissioning and training supporting the new channel. Operators are presented with the same user interface whatever the underlying channel systems across the entire operation, and a single system-wide database avoids forming silos and simplifies channel control.
Marcelo Blum, Architecture and Technology Manager at Videodata said, "By starting from the existing hardware platform already installed at Band, and implementing NDI outputs for the preview signals, the implementation could be completed in record time with no need for new hardware on premise. This is certainly the first time we have taken a new channel to air completely remotely, and the experience has proved quite successful." www.pebble.tv