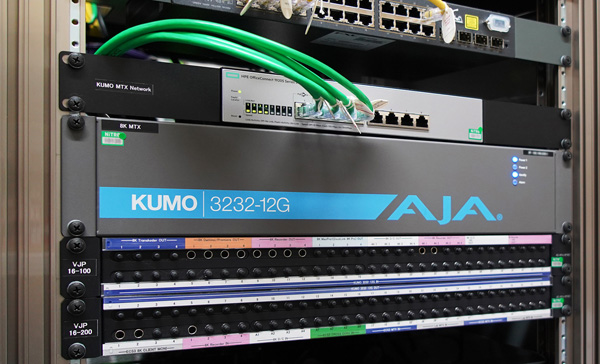 NTV Technical Resources Inc (NiTRo) in Tokyo specialise in motion picture and multimedia broadcast production, serving as a technical provider to the Japanese broadcast industry. Their media services range from production engineering and post-production to broadcast operations and management.
Following the launch of 8K broadcast channels in Japan in December 2018, NiTRo responded to a rush of client interest in editing and delivery of 8K content, by launching a new facility for 8K/UltraHD2 services in Shibuya City, Tokyo. During development of the studio, NiTRo looked for equipment robust and flexible enough to manage both 8K (8192x4320p)/UltraHD2 (7680x4320p) and 4K/UltraHD post-production, without requiring separate tools for each workflow.
Aiming for a workflow as fast and straightforward as possible, NiTRo selected the AJA KUMO 3232 12G-SDI router because of its versatile signal control that allows it to route 8K or 4K SDI signals throughout the new site, which handles video editing and post. Its cross-point routing matrix maps each input to any number of outputs without patch panels or distribution amplifiers.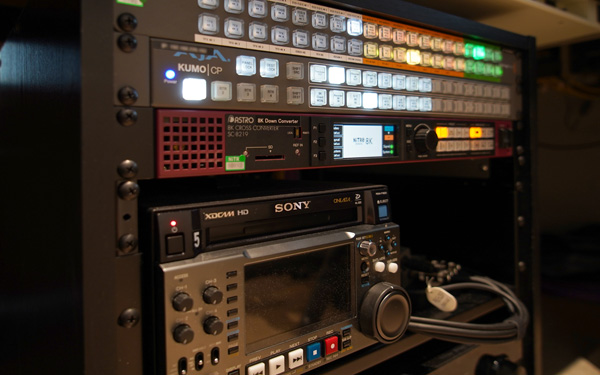 In the facility, the high density of the KUMO hardware is capable of routing and distributing 12G-SDI inputs to multiple destinations in the studio, with 32x 12G-SDI inputs and 32x 12G-SDI outputs. Simple configuration for ganged dual- or quad-link grouping enables users to group multiple inputs and outputs together to route 8K or 4K signals as needed, which makes cabling and transport of high-bandwidth content simpler.
KUMO 3232-12G is housed in the studio's machine room. Three companion KUMO CP control panels are connected to the network and located in the editing suites to allow colourists and editors to control the input and output signals remotely. KUMO 3232-12G supports the use of salvos, which are like presets that allow the operator to recall predefined sources to specific destination configurations. Post-production staff may configure and save up to eight salvos in the device to automate routing of sources to specific destinations.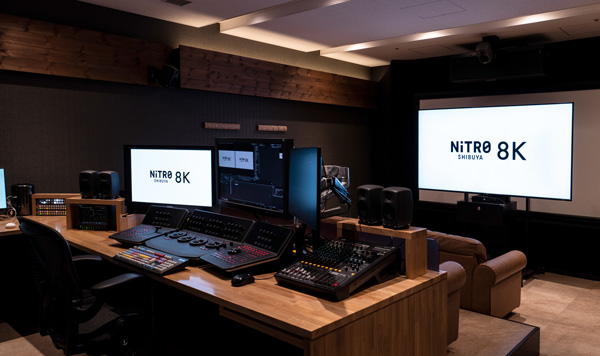 During post, all NiTRo's 8K sources are fed into KUMO 3232-12G, including 12G-SDI quad-link outputs from NLE and mastering applications, and 12G-SDI quad-link I/O from an 8K Panasonic AJ-ZS0580 recorder and player. All colour grading and editing outputs are viewed on HDR monitors, including Sony 4K and Sharp 8K displays. Once grading is complete, content is transcoded and exported to P2 cards with Colorfront Transkoder and played back on the AJ-ZS0580 for final review, prior to delivery to the client. www.aja.com