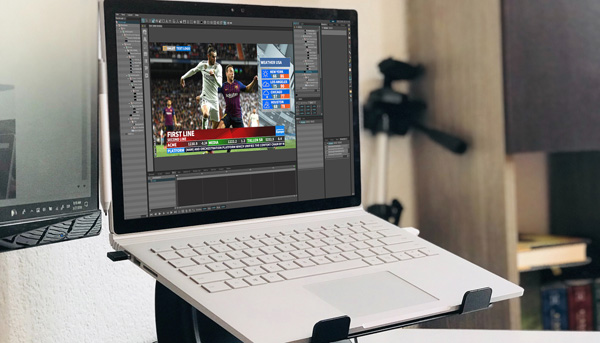 A cloud-enabled version of the Dalet broadcast graphics software for newsrooms, Dalet CubeNG, is now available. Working as an integration supporting real-time graphics creation within the Dalet Galaxy five environment, Dalet CubeNG can now run on both public cloud infrastructure and on-premises equipment.
Dalet CubeNG has tools for the creation, management and playout of dynamic 2D and 3D graphics and branding for news content delivered through traditional, digital and social channels, and is powered by the Brainstorm graphics engine. From the Dalet OneCut editor, journalists and producers can place CG elements precisely on the editing timeline where the graphics will be played out, with burn-in, and see animated previews.
When managing multi-lingual, multi-channel and multi-platform distribution, the Dalet Workflow Engine makes it possible for users to enter CG information once, and distribute it automatically to various Dalet CubeNG placeholders.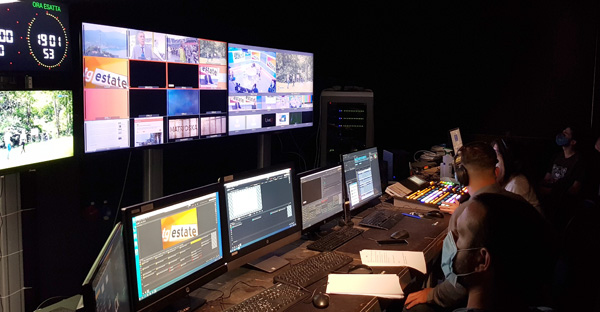 This version of Dalet CubeNG uses cloud infrastructure to improve on mobility for journalists, and to enhance its connection to other Dalet software. Journalists can browse video and image titles through Dalet Galaxy five and retrieve assets to build visual stories from any location using the Dalet CubeNG plugin. The interface remains the same.
To help teams take advantage of cloud availability, processing resources have also been optimised so that projects and concurrent users can be scaled efficiently. The more time-consuming tasks like burn-in and animated previewing are now distributed across multiple file-based engines in parallel, saving time whether users are working in the cloud or on-premises. www.dalet.com