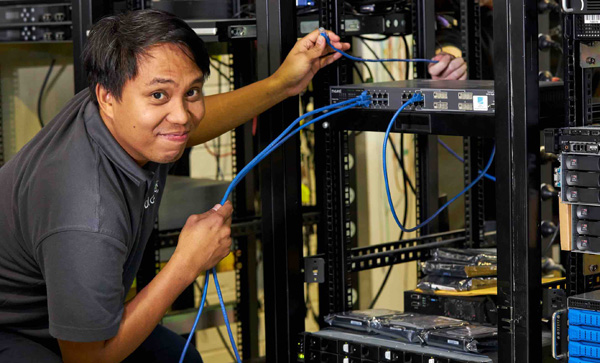 Digistor has launched new Technical Services and Customer Assurance Plans. The new Customer Assurance Plans come in four options, Bronze, Silver, Gold and Platinum, each with an increasing amount of benefits.
All the technical services and plans are managed and run by Digistor's team of accredited engineers and include personalised telephone, email and remote support, on-site service, workshop services and regular support bookings. The new Customer Assurance Plans also have priority service and response times.
Digistor CEO Andrew Mooney said, "Digistor has had Customer Assurance Plans in place for over ten years but, more recently, we found clients asking if we had simpler plans and ones that could be paid over the course of the plan rather than as one upfront payment. Our clients engage Digistor to not only be there when they are in trouble but also to provide a more proactive service to ensure their equipment and facility are healthy and performing as expected.
"In response, we created new plans in four subscription options, Bronze, Silver, Gold and Platinum. The entry-level Bronze plan makes sure that if something goes wrong, we'll be there to help. The higher-level plans include more proactive services including regular check-ups and reports to help identify any potential problems before they occur and ensure maximum uptime for the client."
Digistor also supplies Support Tokens for one-off issues, as well as Pre-paid Support Accounts that can be drawn down as required. Digistor also makes various packaged services available for specific tasks such as facility relocation and SOE Deployment.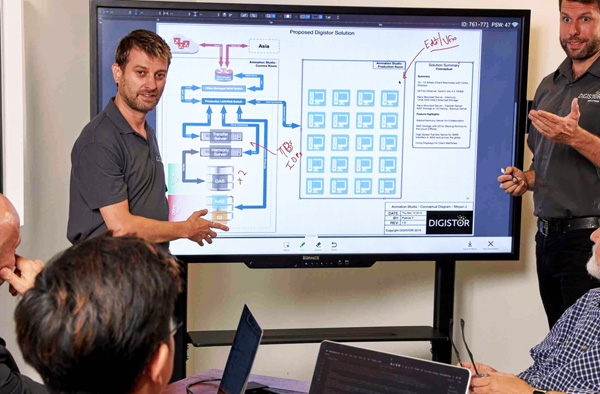 Andrew said, "Our services and plans are specifically designed for the media and entertainment market sector, and we now have highly skilled, engineers specialised in this type of work. Our support portfolio aims to allow our clients to focus on their own business, without worrying about the underlying systems."
Post Production Supervisor Michael Messih at Hogarth Australia said, "Digistor's service is agile, thorough and proactive, continuously monitoring and maintaining our servers, backup, archive libraries and edit suites. Their pricing model for support means we can scale and adapt our support requirements across our three office locations."
Digistor's Technical Services Coordinator Claire Boskett said, "We give clients specific, timely, ongoing support and establish working relationships that tailor each service and plan to individual customer's requirements. We also have a managed production system that is scalable and efficient."
Tristan Velasco, Co-Founder and Creative Director of Chello also said, "We met Digistor when we were a young agency looking to upgrade our server infrastructure to bring more rigour, efficiency and security. We use the pre-paid service for technical requests and work with the Digistor team to come up with a suitable system and the right products. Having Digistor as an external IT team allows us to focus on what we do best - brand and content - with the confidence that Digistor will address any technical issues very efficiently." www.digistor.com.au