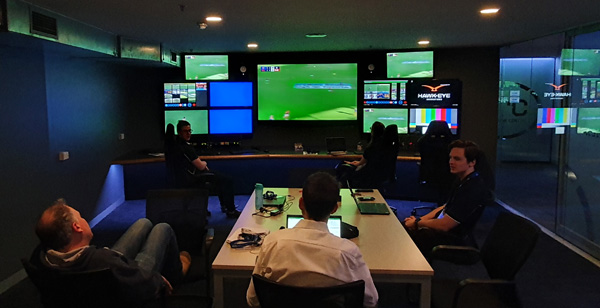 The Australian Football League (AFL) has recently expanded operations with the launch of a new AFL Review Centre (ARC) dedicated to real-time match reviews for more immediate, accurate scoring.
While the ARC was in development, emergence of the COVID-19 pandemic also made it essential to centralise the AFL's review in a remote facility, to reduce the number of staff that had to travel to sporting venues around the country. In line with the new safety protocol, a limited number of key personnel are now able to conduct AFL match reviews remotely from within the ARC facility.
Earlier on, the AFL had deployed SportsCom, a referee communication system developed by Gravity Media with broadcast-grade audio, to set up and control efficient contact between three on-site field umpires during football matches. SportsCom is an RF-based communications system for on-field officials, used as a multi-channel review tool. Normally, it includes links between a TV match official, a referee and an OB truck, and other communications panels can be installed at the pitch.
Consolidated Match Review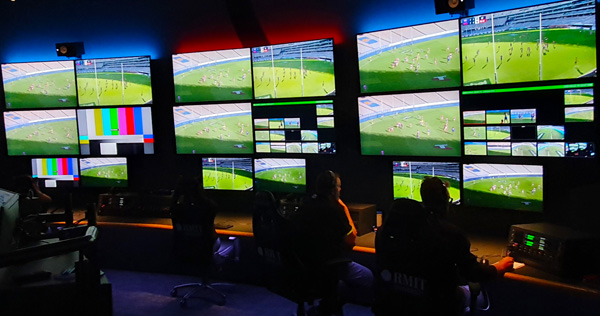 In the case of the ARC operations, Gravity Media was hired to integrate SportsCom to consolidate all match reviews into a single system. The ARC broadcast workflow needed a straightforward process for personnel to review all incoming video and audio feeds and then communicate with staff on-site at games in real-time.
Under the direction of Gravity Media Communications Engineer Shannon McDonald, a small team developed the ARC's broadcast system with the capacity to review up to three games simultaneously and manage up to 144 different video feeds at any given time. During AFL games, live video from broadcasters at the football venue is captured in 1080p 50i and distributed to the ARC via IP-based transport.
Within the ARC, 10 Hawk-Eye workstations power instant replay and enable operators to quickly scroll between different cameras to review gameplay footage from different angles around the field in real-time. Hawk-Eye uses its own vision processing to track balls and players to a fine degree of accuracy, and combines it with an IT based video replay and distribution platform and graphics software, all of which can power systems like those at the ARC.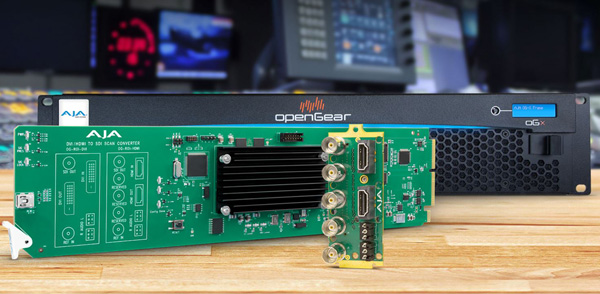 Master Vision
One of the biggest challenges during development was devising a method to transport HDMI signals from each of the Hawk-Eye computers to the main Ross Matrix Ultrix 144x144 router – capable of ingesting SDI sources only – for distribution throughout the review centre. Consistent image quality was a primary concern – all outgoing HDMI signals require resolution and frame size adjustments to unify the appearance. All video feeds need to look the same on each computer and display screen in the facility for true, precise review by the staff.
To simplify the workflow and speed up conversion, Shannon and his team integrated 30 openGear-compatible AJA OG-ROI-HDMI Converters for frame rate conversion, region-of-interest scaling and converting HDMI outputs from the Hawk-Eye computers to 3G-SDI baseband video for routing. All OG-ROI-HDMIs are housed within Ross openGear frames and are compatible with Ross DashBoard software for control and monitoring.
Shannon said, "The OG-ROI-HDMIs are flexible cards with versatile I/O. We've worked with Ross Matrix and openGear frames in the past. The cards integrate into the workflow and fit into the racks very easily, which simplifies our setup because we can use DashBoard software control. You can do whatever you want with the cards."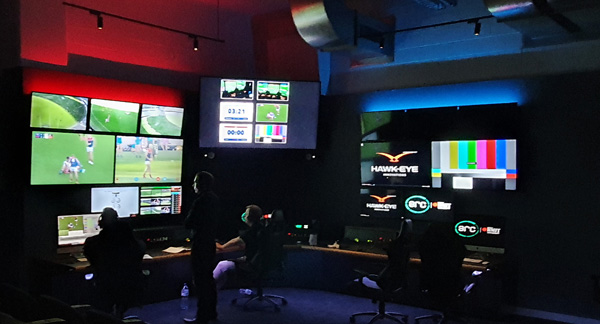 In the ARC, each Hawk-Eye workstation is currently running two video outputs, with the capacity to scale up to three to manage future workloads. Once HDMI feeds are converted via OG-ROI-HDMI and sent to the Matrix router, video streams are transported to a range of screens throughout the facility, including 60 Samsung televisions. Via all ARC in-venue displays, personnel are able to review plays with precision and make accurate calls on scoring.
Shannon and his team completed the full setup and deployment of the ARC's robust video and audio review system in a month and a half. On top of AFL review, in future deployments, the Royal Melbourne Institute of Technology (RMIT) will also use the ARC as a training facility for media students. www.aja.com