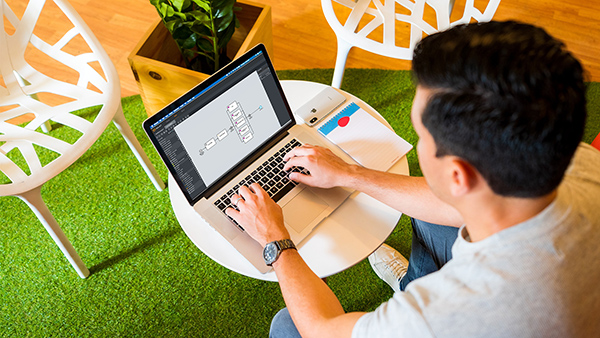 Dalet AmberFin Cloud Transcoder is a new SaaS-based media processing service with all functions of the on-premises version of Dalet AmberFin transcoder and workflow orchestration system. Its tools, which support a wide range of formats, extend beyond media conversions to include media packaging and distribution capabilities for post-production and broadcast workflows.
Its cloud environment also makes sure that media teams have continuous access to image scaling, standards conversions, cut/splice, caption conversion and audio normalisation, plus localisation versioning, IMF creation and submission and HDR conversions.
AmberFin Cloud Transcoder can be accessed via a public cloud managed service environment, or deployed as a scalable container-based service inside a customer's existing private cloud infrastructure. The transcode service efficiently manages media conversion projects from small-scale post-production operations to larger media enterprises.
In a working environment, the AmberFin Cloud Transcoder service will convert and package all compatible file formats, and manage extra requirements such as HDR processing, loudness normalisation and caption conversions. Like the AmberFin on-premises platform, it runs in an elastic, serverless architecture, built to optimise resources and cost for users who need burst capacity, a native cloud presence and usage-based pricing – or all of these.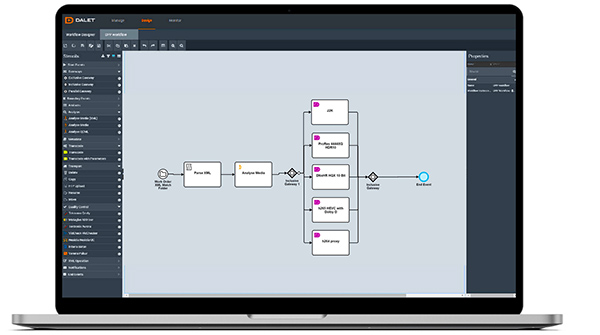 Dalet says that one of the company's intentions was to add choice for customers and potential customers of the AmberFin Transcoder in terms of managing media operations. Since porting conversion profiles or workflows is not necessary, users can use existing workflows either completely in the cloud or create a hybrid framework, and in the meantime preserve image quality.
The Cloud Transcoder capability is built directly into the AmberFin Workflow Engine, so that users can shift to the cloud without depending on a professional services team to move, test and debug media conversions. At this time, mobility and agility in media processing projects, and the ability to move from on-premises to the cloud without disruption, is important for businesses.
The Cloud Transcoder SaaS may be controlled both from the Workflow Engine, balancing transcode volume between on-premises and cloud, and via REST APIs. The API approach allows the user to use AmberFin on its own or inside a larger MAM system, including Dalet's Galaxy five or Ooyala Flex Media Platform.
The service is supported globally by customer support teams who can assist with workflow development, including scripting and API integration within varied media environments. Its cost is handled through a monthly tier-based subscription with cost per minute pricing. Elastic scaling is accessible in a Dalet managed service or within an existing virtual private cloud. www.dalet.com