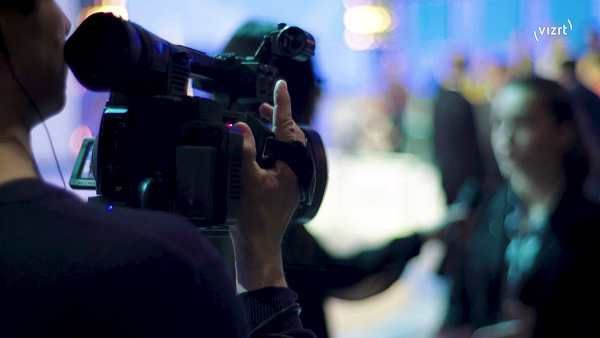 Viz Vectar Plus is a software-only, IP-based live production system for broadcast and other visual storytelling services. It is supplied in a choice of configurations for on-premises or virtualised cloud environments, and operates on any infrastructure that meets performance requirements.
By moving all live prod systems into software, Vizrt says they are aiming to remove the traditional constraints of a hardware based system. Building a control room in hardware, for example, comes with a set of limitations, starting with mobility. Most hardware is not very mobile. Likewise, scaling hardware up and down requires expertise and involves cost. At the beginning users are forced to set a particular capacity that they must live with until they can afford the time and cost to change it.
Adaptability is also needed to accommodate the many new platforms broadcasters and content creators are expected to adopt. Vizrt believes that an organisation can best overcome these limitations through virtual production – carrying out switching, video playback and also audio within a software based environment for any type of live production for television, Internet and mobile distribution.
Vizrt has developed Viz Vectar Plus as a virtualised live production system for broadcast with the features necessary to produce attractive, distinctive shows with a consistent user experience, either on-premises or in the cloud.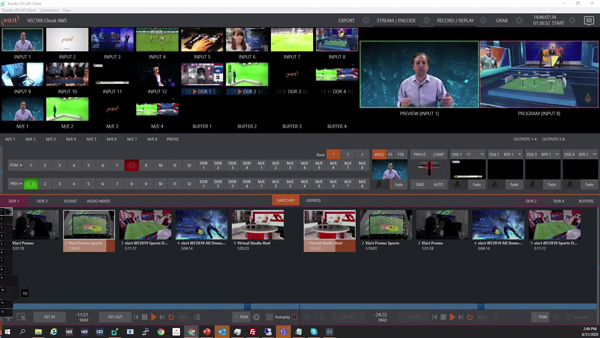 Switching, video playback and also audio within a software based environment.
Regarding cost, the software allows you to scale the operations based on production needs at any given time. This gives scope for a limited crew to produce a smaller show with high production values or, the entire production can be scaled up by adding more interfaces and operators working simultaneously.
You can also have multiple Viz Vectar Plus systems running in parallel for a short period to take advantage of a major broadcast opportunity – without making a long term investment. If required, Viz Vectar Plus can also be quickly deployed on a per month basis.
A special inclusion extending the basic Viz Vectar Plus software is Live Call Connect, which integrates with several different calling apps and can be used to introduce callers natively into the system from any location. In other words, you can open Zoom, Skype and so on from inside Viz Vectar Plus, turning the source into a contribution into the live production system. Meanwhile Viz Vectar Plus manages the essential tasks like mix-minus streams associated with bringing a live guest into a show.
Another function is support for localised, remote panels to control other Vectar systems around the world. For example, TDs can still use their hardware interface to control the system but the Vectar software itself can be placed anywhere it is convenient. This allows flexible deployment using panels and a user experience that operators are comfortable and familiar with.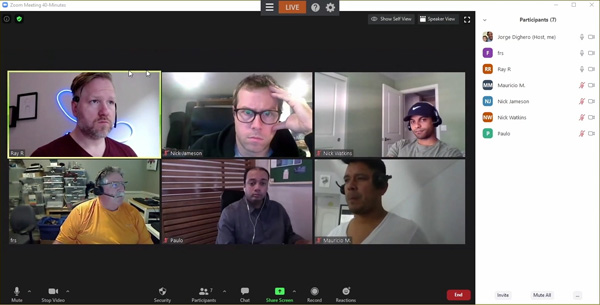 Live Call Connect
The result of all of this functionality is the ability to produce live material within a virtual environment, including audio by using a feature called Audio Connect, which uses the NDI standard to connect to audio systems by making use of VST plugins. VST (Virtual Studio Technology) is an audio plug-in software interface that integrates software synthesizers and effects units into digital audio workstations. Users can take an NDI source and bring it into almost any audio application, designing a complete audio workflow that exchanges audio between Viz Vectar Plus and a chosen audio softwareware.
A system re-entry function allows users to output multiple versions of the same programme with different aspect ratios, resolutions and graphics simultaneously. With built-in media players, recording, streaming, audio and graphics control, Viz Vectar Plus employs standard computer hardware and network infrastructures with IP connectivity.
IP video sources including SMPTE 2110, NDI, SRT, RTMP, RTP, HTTP and SRC, can be accessed and used simultaneously, connecting to most types of media devices, including the NDI|HX Camera app available for smartphones. www.vizrt.com