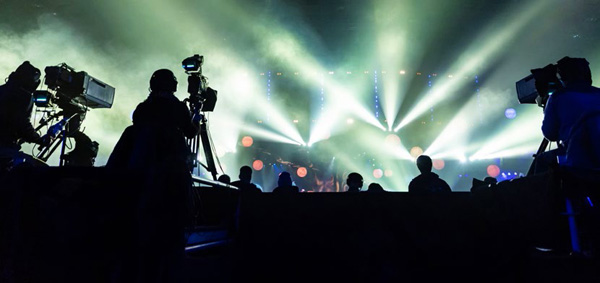 The modern consumer expects a viewing experience that is at least as immersive as being at a live event in person. He or she wants instant replays and points-of-view from multiple angles, access to highlights and live content on social media and flawless images on any screen.
As a result, live production has become a large and complex undertaking, involving more cameras and requiring near-live delivery to social media and online platforms. Furthermore, the ongoing drive to give audiences a richer viewing experience means supporting higher resolutions, such as full HD, 4K and higher. At the same time, the underlying challenge for broadcasters, production companies and their staff is that while consumers demand more content, and anytime, anywhere access, budgets remain static.
Even before COVID-19 impacted their industry, broadcasters and content producers were developing remote production techniques to help them deliver content more efficiently. Here, Net Insight's CTO Per Lindgren talks about the potential of remote production to make video content delivery simpler and more efficient, while meeting expectations of today's audiences.
"The business advantage is clear," he said. "By sending raw camera feeds, audio and equipment control over a digital infrastructure to a central studio, the capital outlay compared to operating costs decreases.
Accelerating a Trend
"The pandemic accelerated the move to remote workflows and cloud-based platforms as broadcasters and production companies work around travel restrictions and limits on staff numbers at live event venues and arenas. Remote and distributed workflows have been a regular feature in the delivery of live sports, news and online video content ever since."
Net Insight has been working in partnership with industry developers at Grass Valley and other companies to advance the development of remote workflows. For example, Grass Valley's DirectIP functionality allows cameras and their base stations (XCUs) to be located separately. The new Grass Valley LDX 100 camera goes further by working as an IP endpoint with up to 100 Gb/s IP network connections for audio, video and control directly at the camera head. It can distribute camera sources where necessary on the network without the delay caused by sending signals to a separate control hub.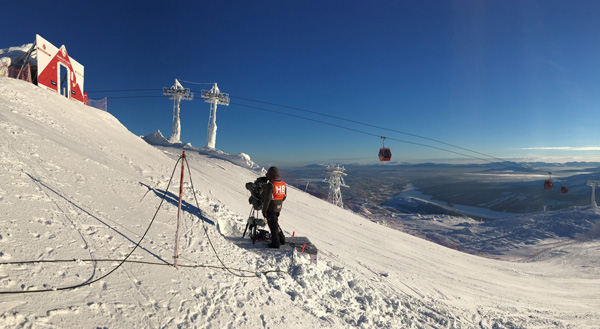 Sveriges Television (SVT) deployed Grass Valley DirectIP with Net Insight Nimbra to support the 80-camera remote production of the 2019 Alpine World Ski Championships.
"As a result, camera operators and a skeleton technical crew are the only staff needed at an event location," Per said. "The rest of the production team can remain at the home studio or at a remote production hub. Not only can remote production eliminate the complex logistics of transporting volumes of equipment and personnel from one live event to the next, the approach also allows one production team to support multiple events in a single working day – that's the game changer."
A Network for the Future
Network reliability and robustness are essential to uninterrupted live feeds. Nimbra is Net Insight's media networking platform, built with software for operators transporting media over IP. Net Insight's customers Mobilelinks, SVT, The Switch, Tata Communications and others have been using Nimbra to handle contribution, distribution, cloud ingest and orchestration on one platform and, from there, open up new business models.
"Mobilelinks transmission services approached us to help them expand their network capacity across Sweden, Norway, Denmark and Finland," said Per. "Having a durable and flexible backend is particularly important for Mobilelinks' sports broadcasting customers, who need to support the delivery of multiple uncompressed feeds between arenas and its main production facilities at ultra-low latency. The company successfully deployed Nimbra's applications to strengthen its network."
Looking ahead, broadcasters need ways to support new higher resolution production requirements and make distributed workflows more flexible. On large multi-location projects, feeds must be brought in from a number of different venues, with no delays and no compromise to the final viewing experience.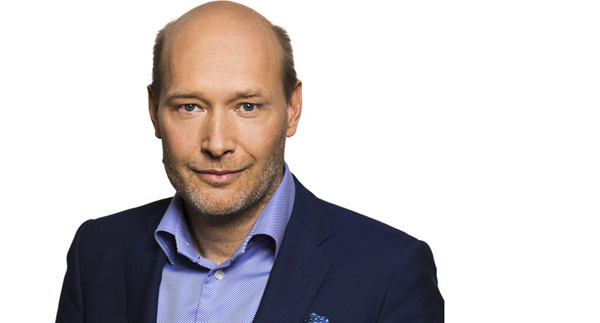 CTO Per Lindgren, Net Insight
Many Contributors, One Platform
An example is Sweden's national broadcaster Sveriges Television (SVT), who deployed Grass Valley DirectIP along with Nimbra to support remote production of the 2019 Alpine World Ski Championships, held in Åre. The remote workflow handled 80 uncompressed HD camera signals and 100 feeds, a massive undertaking. Live signals were delivered from the venue to SVT's Stockholm HQ some 372 miles away. At that time, the Åre project was the largest remote production ever handled.
Developments like Nimbra, supporting contribution, distribution, cloud ingest and orchestration on one platform, makes this type of deployments much simpler to achieve. Another example is the World Health Organization's 'One World Together At Home' concert earlier this year, which raised awareness of Covid-19 and the importance of staying home to save lives.
Per said, "We worked with media operator The Switch to design a live media delivery workflow flexible enough to manage the ingest of live feeds from multiple domestic and international shows. It supported broadcast-quality playout of live and pre-recorded performances to a global audience."
100G IP Media Backbone
Tata Communications is launching a new global 100G IP media backbone of a scale not seen before, delivered in collaboration with Net Insight. Its large global media network will allow broadcasters, sports organisations, OTT companies and eSports businesses to make available more immersive viewing and gaming experiences to Tata's audiences worldwide. The network will also transform how they operate through affordable full remote or distributed production.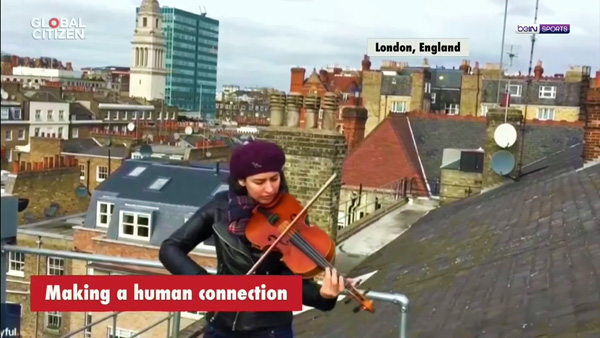 World Health Organization 'One World Together At Home'
Tata has integrated Net Insight's new cloud-based system Nimbra Edge, using the existing media network to connect a number of its large data centres into a globally distributed media fabric connecting their whole media services operation. Nimbra Edge is media transport that augments existing Nimbra devices by offloading complexity such as redundancy and scalability to its cloud-based backend, simplifying the network architecture. Due to its open approach to networking, Nimbra Edge connects to any media device supporting RIST, SRT, Zixi or Net Insights Edge connect software.
Taking Media to the Cloud
"In the world of live content, relevance and speed are vital," said Per. "The pandemic has demonstrated the importance of keeping audiences connected and the need for flexible and agile ways of creating and delivering content. COVID-19 has also accelerated plans for remote production and cloud adoption. People's enthusiasm for video means that, as flexibility and agility become more critical, open IP networks and the virtualisation of media functions using cloud-based systems will continue to play a huge role in the future of live content."
IP networks and virtualisation have expanded the possibilities of high-quality production and delivery of new live content, both for enterprises and for smaller sports and events. Per sees the industry's transition toward cloud and IP as a fundamental enabler of innovation, helping broadcasters, service providers and production companies launch new services, deliver targeted and personalised content and work more efficiently.
He said, "Open standards are vital to maximizing this potential. Being open means agility and flexibility. It also makes it simpler to adopt new developments in a way that doesn't mean throwing out your existing investments."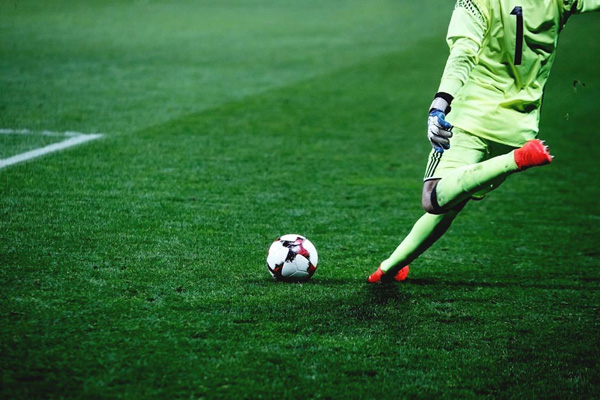 Scalability and Efficiency
Today's production workflows, remote or otherwise, need to be scaled up and down depending on demand. These adjustments help to lower costs and makes team collaboration more efficient. More often, broadcasters and media organisations also want access to the best talent in the industry, from technical directors to on-screen talent, wherever in the world they are.
Distributed workflows, either in the cloud or over media IP networks, are the foundation of this type of flexible approach, allowing production staff to be located in multiple locations or their own homes, accessing live feeds and clips from anywhere.
"The migration of live workflows to public clouds has benefits, allowing broadcasters and content producers to focus on creating content instead of devoting resources to managing infrastructure," said Per. "However, the public cloud doesn't come without its challenges. The key hurdle is moving live media to cloud environments reliably and securely, but also cost-efficiently, while retaining quality and controlling complexity." netinsight.net