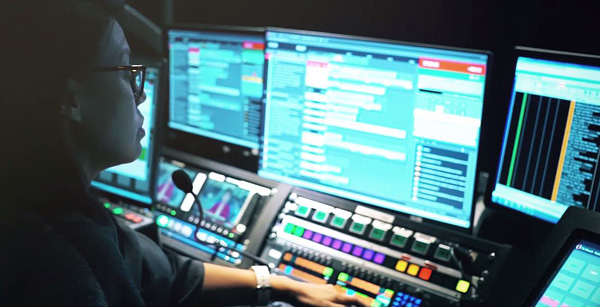 Vizrt has expanded integration with its software for Adobe Premiere Pro. As a result, the new releases of the Viz Story editing tool and Viz One production workflow and media asset manager specifically address editing and the needs of editorial staff within creative workflows.
"Editors need interoperability inside their production workflows," said Sue Skidmore, head of Partnerships for Adobe Video. "With Viz One and Viz Story's integration for Premiere Pro, editors can work faster and more directly with video production content."
To save time without affecting video quality, it is also possible now to work with video proxy content stored in the Viz One MAM directly from Premiere Pro, rather than accessing and working with high-resolution material.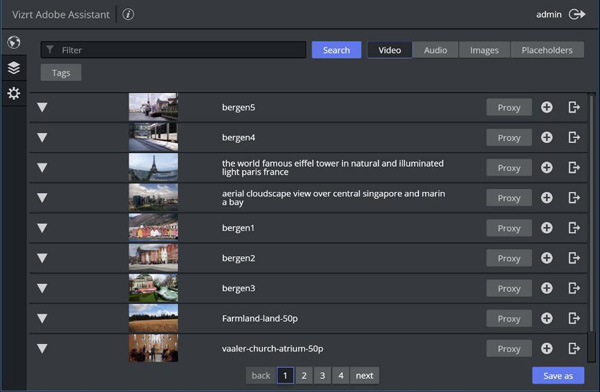 High resolution and proxy media can be accessed directly from Adobe Premiere Pro.
Viz One links tasks such as ingest, editing, content management, branding and multi-channel delivery into workflows. The fastest way to access and use Viz One's content as published material is through Viz Story, a simple browser based video editor. Users directly connect to Viz One from within the Viz Story UI and locate media they are looking for using targeted search and gathering tools, take clips from live streams or associate metadata with Viz One for content re-use. The final story is then published to Viz One for playout.
With the new workflow updates, editors can also move on from Viz Story's fairly basic editing to the NLE capabilities of Premiere Pro. This allows the user to drag and drop content into Premiere, log items from Viz One to Premiere and use the proxy editing mode. Stories edited with Adobe Premiere Pro can be re-used, changed, updated later or swapped out completely in Viz Story without fully re-editing the material, to make re-versioning efficient.
Burning Vizrt graphics into the video is optional. Metagraphics data is automatically brought into Adobe Premiere Pro when loading material from Viz One – after editing graphics templates in Viz Pilot, the graphics metadata is saved alongside an edited video clean feed, saving both to the Viz One MAM system. The editor can change graphic content, images and video timelines up until the content is played out. Also, graphics added in one project can be re-used for the same clip in other projects.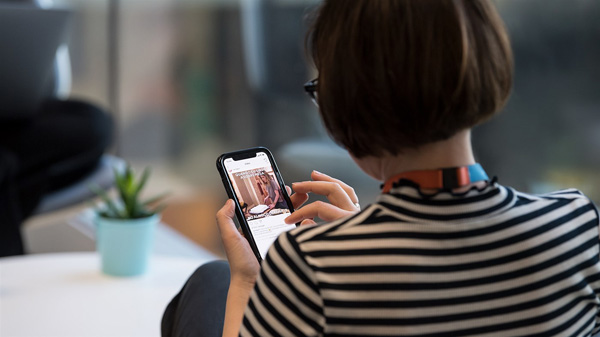 Viz Story
To reduce the number of cycles needed when re-purposing content, an editor in Premiere Pro can access and re-use Vizrt graphics that were added to a clip by a journalist using Viz Pilot Edge newsroom graphics systems which fills templates with content and stores them as data elements. Once editing is complete, stories can be sent directly to placeholders in Viz One to be used in rundowns and playlists for playout.
Viz One will partially restore offline and archived media for both Viz Story and Adobe Premiere Pro. This automatic functionality is optimised to restore only the relevant parts as quickly as possible, reducing time and overhead to support remote work. In proxy mode the complete restore only occurs at final conform to keep the system efficient. www.vizrt.com