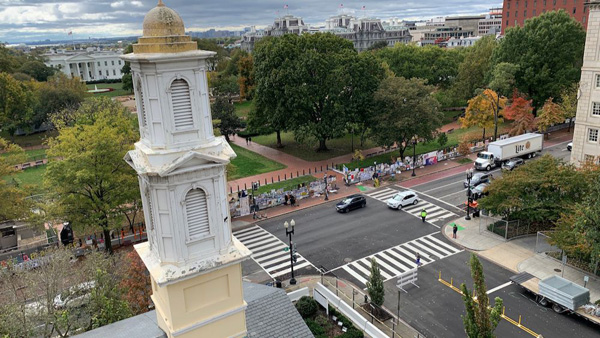 Dejero and private wireless network specialist Rajant worked together to design and build a robust wireless network blended with cellular connectivity to support the coverage of the 2020 US presidential election for broadcasters in Washington, DC. This combined connectivity system avoided potential signal drops and communication gaps, allowing news organisations to transmit live video of the events without constant interference from cellular network congestion.

Rajant's Kinetic Mesh networks have been working successfully in the mining, military and first responder sectors, and their use continues to assist broadcast customers. The two companies have merged Kinetic Mesh networking with the capabilities of Dejero EnGo mobile transmitters. EnGo uses Dejero's Smart Blending Technology, which intelligently combines multiple network connections in real-time for reliability, expanded coverage and greater bandwidth capacity.

US presidential election coverage is typically one of the biggest events of the year for news organisations and broadcast networks in the United States, and a major story for international media. Reliable connectivity is critical for live shots from around the country as well as from the national capital.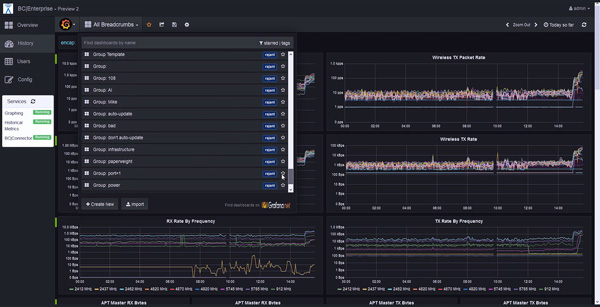 Monitoring packet rate, rate by frequency and other stream characteristics.
"Cellular networks become congested especially in locations where large crowds gather, which is a concern on election night for broadcasters," said Jeremy Miller, global director of technical account management at Dejero. "With the ability to blend a Wi-Fi mesh network with multiple cellular networks from different providers, Dejero's users can establish continuity of service."

The resilient mesh network set up in DC was designed to respond to and evolve with connectivity demands. Rajant's Kinetic Mesh networks use a combination of Rajant's proprietary wireless network nodes and networking software. They employ an any-node to any-node design that continuously routes data via the best-available traffic path and frequency – for any number of nodes with a low overhead. Each node can act independently with its own routing capabilities, and communicate with Wi-Fi or Ethernet-connected devices.
The Rajant networking software optimises performance as network characteristics change – for example, if nodes are added or removed, frequencies are opened or blocked, or the assets it connects are moved. When such changes occur, it only needs to be managed locally, not propagated throughout the network.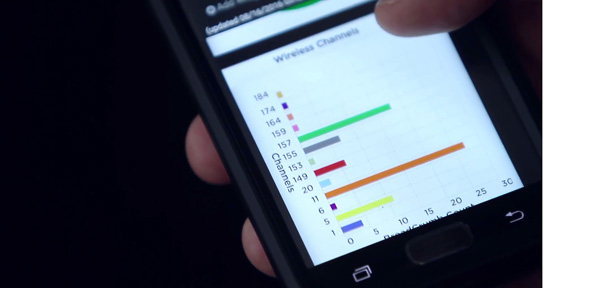 "Being able to work off both 5 GHz and 2.4 GHz Wi-Fi simultaneously, in a mesh network with mini microwave radios, gave our client broadcast customers the required flexibility to set up shots where they wanted, knowing they had an additional path in case bandwidth from cellular connections became limited," Jeremy said. "On this network, Dejero's client broadcasters could continuously deliver coverage in a consistent manner, which was particularly at the crucial peak hours on election night."
Election day saw record-breaking numbers for Dejero, with nearly 6,000 hours of coverage from local, national and international customers. Compared to the 2016 election, the number of units in the field increased by nearly 60%, and the amount of data transmitted almost doubled to a total of over 19 terabytes. Dejero will also be onsite in Washington, DC to support customers on Inauguration Day, making available a mesh Wi-Fi network, equipment rentals, MultiPoint content sharing and customer support. www.dejero.com