ZOO Digital is a localization and digital distribution services provider for the media and entertainment industry. Through its cloud-based systems and infrastructure, ZOO Digital helps studios, streaming services and global broadcasters, such as Disney+, Netflix, NBCUniversal, Paramount, Facebook, Sony and HBO, reach wider audiences.
ZOO operates services needed to create digital distribution packages in multiple languages for multiple distribution platforms, ranging from subtitling and captioning, audio description, metadata creation and localisation, artwork localisation, media processing and workflow management.
New Expertise at ZOODubs
As part of that portfolio, the company supplies dubbing in all languages through its ZOOdubs platform, one of the first cloud-based dubbing services, launched in 2017. Through ZOOdubs' capabilities, clients can record voice talent from both studio and remote locations, manage in-platform collaboration for up to 50 actors and set up a secure, robust system for dubbing business continuity.
Re-recording mixer Dave Concors has now joined the dubbing services team as Head of Sound. Having worked in the industry for 30 years on features and episodic content, Dave spent more than 20 years with Disney working on foreign theatrical releases, which included mixing work on Disney, Marvel, Pixar and Lucasfilm projects. Dave also won an Emmy Award for 'outstanding sound mixing' for the NBC show 'ER', and has held music and sound department roles on movies such as 'The Breakfast Club', 'Top Gun' and 'Scarface'.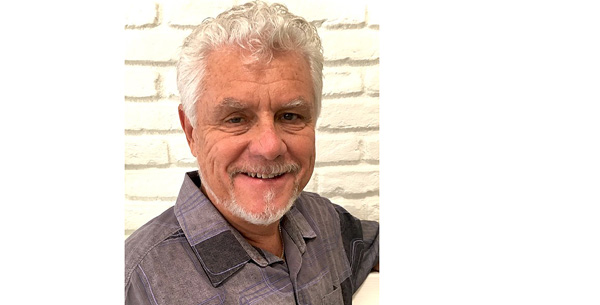 Dave Concors, Head of Sound at ZOO Digital
As Head of Sound for ZOO Digital, Dave will further develop the dubbing services by establishing theatrical-quality audio mixing. "The task of the mixer is to assemble the final soundtrack, layering together and balancing all the elements," he said. "My goal at ZOO will be to make sure that mixes are as good as any theatrical release, while creating workflows that move smoothly between recording and mix, and refining that process to ensure it's efficient and has integrity."
Small Screen Sound
Dave's many years of experience in media and entertainment gives him an interesting perspective on recent changes in the audio side of the industry. "The onset of streaming and the vast number of productions that are going on has led to increased demand for mixers, editors and studios. In the LA area, many studios are booked to capacity.
"Furthermore, along with the demand from streaming, another aspect of mixing that we now observe is all about levels and how content plays on small screens – very small screens. After mixing in a room, many of us now listen on a computer or phone to get a feel for how the mix plays in various platforms."
Dave notes that localisation has been evolving steadily for years. When he first started mixing, audio teams would receive their dubbed dialogue on one channel of a video tape with SMPTE time code bleed on the other track. SMPTE time code used to be recorded as a modulated audio signal along the length of the tape. Because the time code produced a scraping sound, engineers had to be able to set the recording volume of the signal to be loud enough to work with, but soft enough not to bleed into the audio.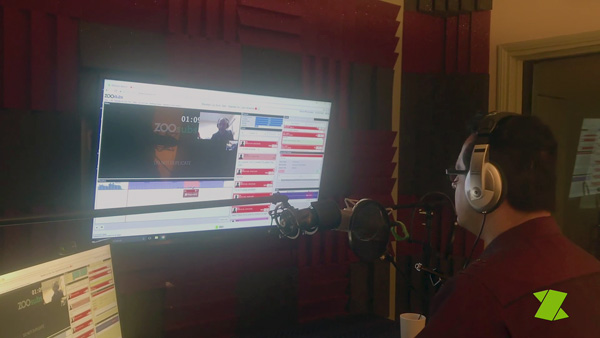 Then and Now
"Because new developments have now become accessible to virtually everyone, we are essentially digital worldwide at this point," he said. "I think a major shift occurred when studios realised the potential income to be made by gaining a worldwide viewership. This, in turn, created demand for content in native languages and a better sounding dub."
Dave reckons his background in audio probably started when he was a musician. Playing in bands and listening to music for years tends made him fairly critical of audio, and getting that sound right was always important to him. His career started as a technician at TEAC acoustic electronics company. That experience led to a post at Westlake Audio as an engineer, and then to many years of record mixing and tracking, much of which was scoring for movie soundtracks.
"My start in film mixing came when I had the opportunity to work for Disney in 1980. Feature film mixing involves many more details than most TV productions," Dave said. "Mainly due to tighter schedules and budget, TV post can't spend the time on layers of audio although, in more recent years, we have seen a huge shift to larger and more layered audio on TV.
Digital Difference
"The digital world has helped immensely in that respect. You are now able to recreate a re-occurring background scene quickly by just cutting and pasting – a time saver for sure. Digital workstations are the norm and have offered such flexibility and creativity to film makers that it has led to a better result with a reasonable workflow. We can now remove noise from a production track, build reverb and effects into the editorial track and 'marry' EQ – balance between the frequency components of an electronic signal – and FX to the audio before handing it to the mix stage."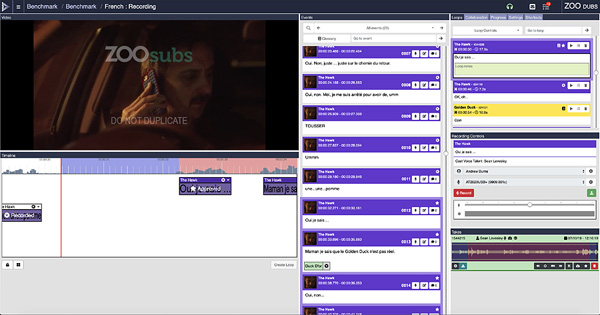 ZOO Digital uses ZOODubs as its own recording platform where the team can connect worldwide with talent and studios and record to the cloud. This has greatly reduced the workflow, since they can import audio directly from the cloud into their mix session.
"Overall, I find that we have increased productivity, quality and creativity since the onset of the digital age," Dave said. "The recording approval process is very stringent and certain criteria such as noise floor to limit noise sources and unwanted signals, ambient reflections or echoing, microphone/interface to reproduce a more accurate representation of sounds, and even computer speed is all taken into account for final approval." www.zoodigital.com