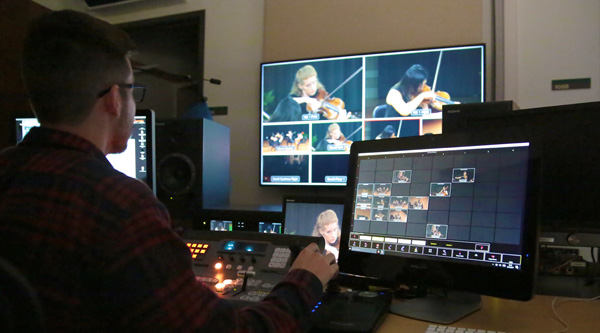 Live streams and 4K/UltraHD recordings of concerts and performances highlight creative talent at the University of North Texas (UNT) College of Music and help student musicians and choral performers stand out from the competition. Broadcasting classical symphonies, jazz arrangements and orchestral performances via live streams to connect with alumni, prospective students, colleagues, parents and music fans has been especially critical in 2020 to counter COVID-19 restrictions.
UNT was well equipped to meet the demand, having recorded and broadcast high-fidelity live video content to global audiences for more than a decade. In the past year, operations have grown from 60 broadcasts in the main concert hall to 1,100 live streams across six campus facilities.
UNT's hybrid SDI and IP video infrastructure connects all six performance facilities and three control rooms via fibre, with 12G-SDI supporting single-cable transport of high bandwidth 4K/UltraHD 60p content. All production equipment is remotely controlled and automated to aid in safety and physical distancing considerations during the pandemic.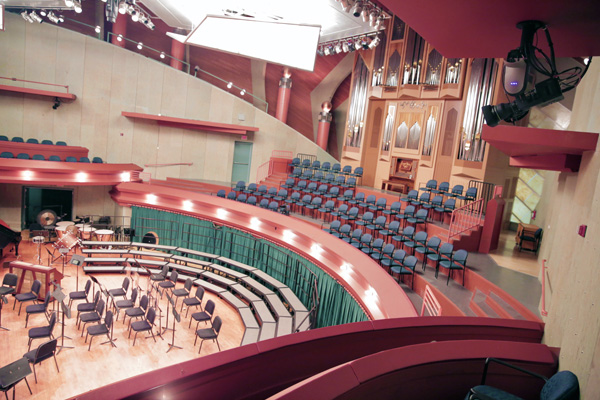 Panasonic robotic camera systems capture live performances from each concert hall, with video signals sent to control rooms for live switching, routing, recording, and streaming. All camera signals record to a range of AJA Ki Pro devices, including four Ki Pro Ultra 12G units for multi-channel HD or single-channel 4K/UltraHD Apple ProRes recording over 12G-SDI.
High quality video content captured by the devices is archived internally and made accessible to students via digital download to share with family and friends, or for concert auditions. For streaming via the UNT website and YouTube channel, SDI signals are sent to AJA's HELO H.264 streaming, recording and encoding device for delivery of H.264 content.
"We purchased HELO the first month it was released," said Blair Liikala, Director of Recording, UNT. "I demo a lot of encoders and HELO is like a secret weapon used by many schools and athletic departments. In its price range, HELO is one of the top hardware encoders with automation and a web interface for remote control."

UNT's streaming workflow currently includes five HELO units that stream H.264 signals to MUX software for creating an HLS adaptive bitrate streaming package to share live via the website and YouTube. Operation of HELO is automated using AJA's free REST API that enables students to schedule recordings via events in Google Calendar. HELO also supplies cost-effective backup recordings in H.264. For downloadable content, AJA Pak Media drives from each Ki Pro device are uploaded to workstations, edited in Apple Final Cut Pro X, then distributed as ProRes files via UNT's website.
To further support live production in the future, UNT plans to update its AJA KUMO 1616 router to KUMO 12G-SDI routers. UNT is also interested in integrating AJA's new OG-DANTE-12GAM openGear-compatible 12G-SDI embedded audio to Dante IP audio bridge to speed up production further. www.aja.com.