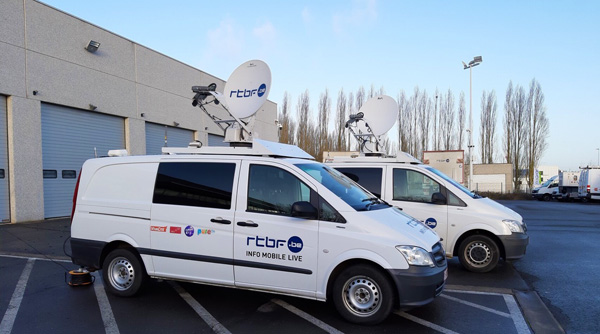 In 2018, Belgian TV group RTBF (Radio Télévision Belge Francophone) chose to upgrade all of its transmission tools for live news, cultural events, sports coverage and content sharing to support their news production teams and workflows. The goal was more choice and control to deliver more varied live programming to audiences, and richer content combining audio/video, images, graphics and animation.
Another part of this project relates to RTBF's participation in the Médias Francophone Publics (MFP), which brings together all French-speaking TV and radio broadcasters from France, Belgium, Switzerland and Canada. Their aim is to share high-quality live video feeds with fixed low latencies to many locations, using the public internet as the main contribution network.
Secure Low-Latency Transmission
The company has deployed a complete system of AVIWEST devices and software, which means they now use AVIWEST Safe Streams Transport aggregation for secure, low-latency video transmission. The SST protocol makes it possible to transport video feeds at high quality through a regular public internet connection, with a reliability matching traditional broadcast transmission methods.
SST incorporates several transport techniques including forward error correction (FEC), automatic repeat request (ARQ) and IP bonding. Extra transport resiliency and redundancy comes from bonding up to 12 unmanaged IP networks, including 4G/3G – and eventually 5G – cellular networks, LAN/WAN, satellite, telecom, Wi-Fi and internet.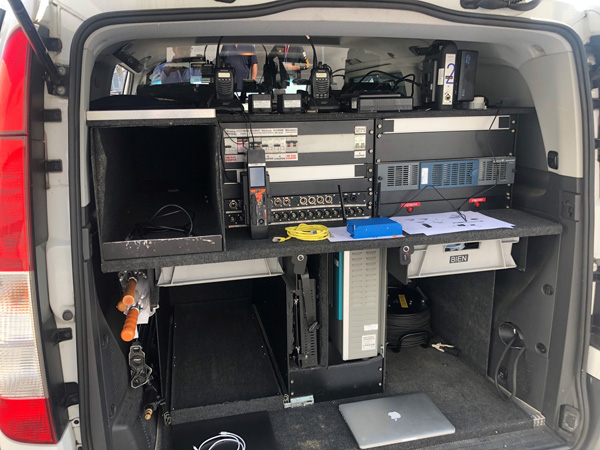 RTBF's system includes AVIWEST PRO3 and AIR bonded cellular transmitter series, rack mount HE and RACK video contribution encoders, QUAD antennas, MOJOPRO mobile live streaming applications, StreamHub receiver and Manager management software.
Remote Contribution
With the AVIWEST transmitters and MOJOPRO mobile applications, remote journalists can stream broadcast-grade live coverage, as well as record, store and forward video stories across the country and from abroad over bonded 3G/4G and Wi-Fi connections. The software includes an interface with camera settings, dynamic resolution and simple video and audio editing tools. The field units' HEVC encoder achieves low bit rates and reduces cellular data consumption while preserving the video quality.
"AVIWEST's system means we have the live streaming tools needed to augment our live video production options, and can keep the extra operational costs low by using cellular networks," said Benjamin Dominicy, system, multimedia, and transmission administrator at RTBF. "Regarding the MFP project, within that framework, AVIWEST created a bespoke installation, allowing us to receive video feeds from French-speaking TVs and distribute our content back.
"Since the AVIWEST StreamHub transceiver is fully compatible with multiple IP transmission protocols, including open source SRT, we're able to receive content from any kind of field units, all brands combined without technical restrictions. We can increase the amount of content and viewer engagement at the same time."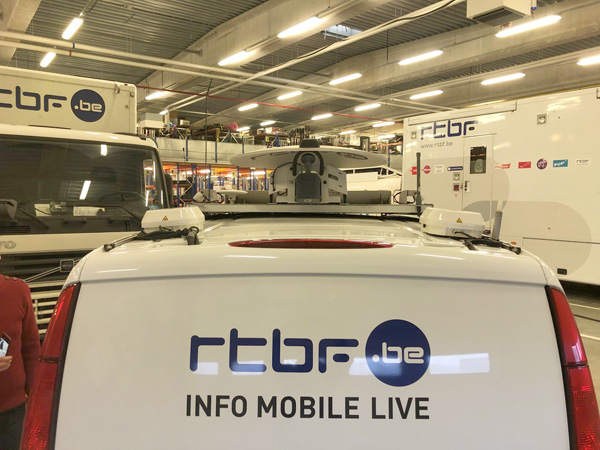 Universal StreamHub
The universal nature of AVIWEST's StreamHub, which is software deployed on an in-house 1U server or as a cloud-based service, enables RTBF to support various streaming protocols. These include RTMP, RTSP/RTP, HLS, TS/IP, SRT and NDI so that broadcasters can distribute video content over the public internet and to virtually any IP networks, as required, including 3G, 4G and 5G.
Adding to that distribution agility, the platform's tools allow RTBF to build a live video multiview composed of all input streams, which can be fed to affiliates. The multiview can be enriched with overlay information for each source. The main advantage of this capability is that it reduces data while feeding affiliates with multiple streams, allowing them to choose a main stream from those available.
As this has been a large-scale project construction for RTBF, Benjamin Domincy remarked that the AVIWEST team has always been efficient and responsive. Jérémy Guével, AVIWEST sales and business development manager said, "At AVIWEST, we set up a dedicated expert team to take care of RTBF's system transition because replacing all field unit fleets with new devices and software can be stressful for a nation-wide media organisation. It was important for us to support and work with RTBF's team from the design and set-up of the new production workflow to the complete deployment." www.aviwest.com