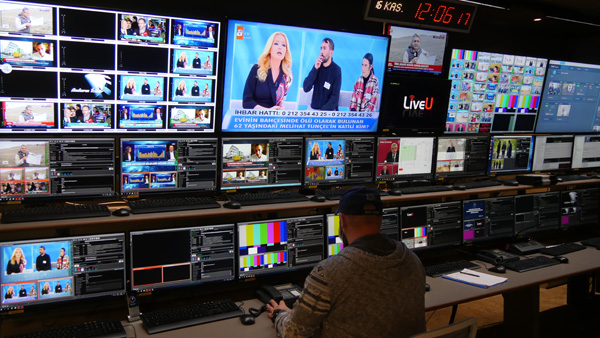 Turkuvaz Media Group, one of the largest distribution companies in Turkey's television sector, operating channels such as the ATV television network, plus ATV Europe, MinikA and AHaber. The Group has recently completed an expansion of their playout and editing capabilities for selected channels.
The Group built new offices and an operations centre to serve nine TV channels and four radio channels. The company now occupies 17 studios with a combined floor space of 9,000sqm. Designed to serve many different purposes, 12 of these studios are 12m high and range in size from 200sqm to 1,500sqm. Five are 6m high and measure between 100sqm and 350sqm.
To handle switching, monitoring and mixing, the studios will be controlled by six Program Control Rooms with 4K infrastructure and four PCRs with HD infrastructure. From there, nine Master Control Rooms are operating 4K infrastructure and equipment for video distribution and transmission.
For all stages of the production workflow – ingest, archive, monitoring, editing and playout – the operation centre's production team uses Cinegy software. Cinegy has been the basis of the digital production workflows within the Turkuvaz Media Group since 2011, supporting their transition from SD to HD for selected channels.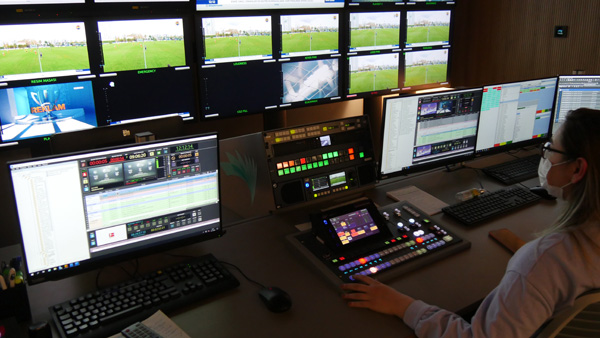 ATV has been influential in the shaping of Turkish television over the years due to its adoption of modern approaches to program production, which over the last few years has included Cinegy's file-based sytems. These now support a completely digital workflow with integration, training and support supplied by local Cinegy partner, Orsatek Bilisim.
Footage arrives in various formats and is transferred to the digital archive where teams, working from different locations, can access content and collaborate on multiple tasks. Rights are managed within the Cinegy system to ensure the content is secure. Dependent on their individual access levels, users can then access the clips and metadata in the central digital archive, allowing material to be used over and over again without degrading its quality.
Turkuvaz currently uses Cinegy Capture ingest applications and Cinegy Air PRO bundles for playout. The group also owns Cinegy Archive MAM and workflow software, and Cinegy Convert transcoding and batch processing. Cinegy Convert is fully integrated with Cinegy Archive, utilising a job folder type of infrastructure. Operators either submit custom processing tasks or create a dedicated watch folder to process the incoming media automatically, according to pre-configured parameters.
Turkuvaz has also purchased Cinegy Desktop for their editors. Once connected to the archive, they can export, transcode and enhance content via a drag-and-drop operation within the job folder window.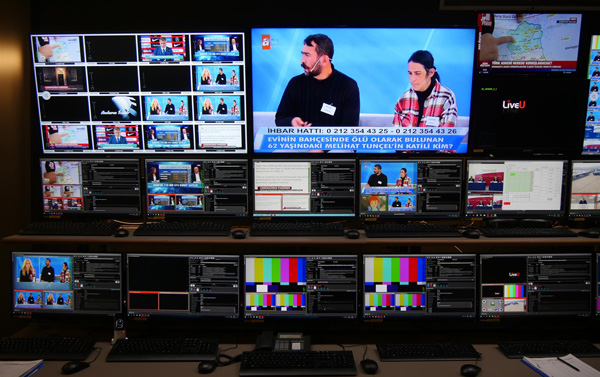 Changes to material can be made directly from the users' desks instead of relying on dedicated editing suites, saving time and cost. The digital archive also allows collaboration between ATV's offices in İstanbul and Ankara, removing the delays, costs and inconvenience caused by the physical distance when using tape-based workflows.
When ATV started broadcasting in HD in 2011, the network undertook several major Cinegy expansions. The transition to HD broadcast for ATV and the news channel Haber was a significant step forward for Turkuvaz Media Group. Without requiring extra equipment or hardware, Cinegy's software made it possible to broadcast in SD and HD simultaneously, and made the transition smooth and easy for the production teams.
The groundwork laid with Turkuvaz's initial investments has paid off. The Cinegy software has been continuously maintained and will help future development, especially the transition to IP, 4K and beyond. www.cinegy.com