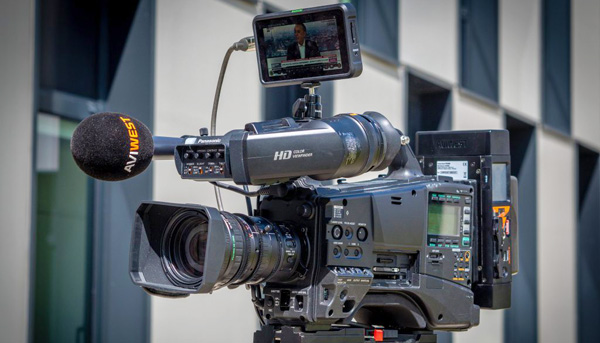 AVIWEST PRO3-5G
AVIWEST's PRO3-5G and AIR-5G Series are new 5G versions of their lightweight bonded cellular transmitters, built to deliver live news, multicamera sports and events coverage from any location. They are due for release in December 2020.
"5G networks are expected to bring many improvements to bonded cellular transmission in terms of efficiency, media quality and cost-effectiveness," said Ronan Poullaouec, CTO at AVIWEST. "Gigabit speeds and reduced transmission latencies are the initial advantages broadcasters can realise from 5G. But beyond the new capacities and services, AVIWEST field units will help users maintain a consistent quality of service and make the best use of 5G network performance."
The camera-mounted and backpack PRO3-5G unit has six embedded 3G/4G/5G modems that are compliant around the world. To strengthen the signal transmission, they can be remotely connected to AVIWEST QUAD Antenna external antennas. Wi-Fi and Dual Gigabit Ethernet for streaming over LAN/WAN, BGAN, GX or Ka Band Satellite are built-in and natively supported.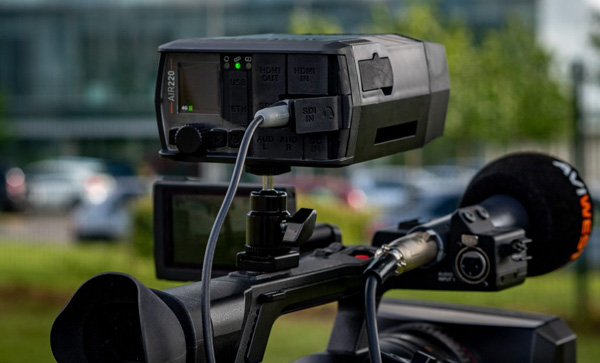 AIR-5G Series
The AIR-5G, a very compact 5G field unit, has two 3G/4G/5G modems and hosts further links such as Ethernet, Wi-Fi and dual USB ports. It has a long-life internal rechargeable battery and a large set of audio and video interfaces.
Both mobile transmitter series are controlled by AVIWEST's SST (Safe Streams Transport) protocol, which aggregates the multiple IP network connections and dynamically adapts video bit rates according to network bandwidth fluctuations. Using SST, broadcasters can protect streaming content and support the re-transmission of lost data.
AVIWEST has been involved in various field tests of 4K/UHD and full HD/HEVC video delivery over 5G since 2017. By working with major international broadcasters and telcos, AVIWEST has been able to test the real-world impact and performance enhancements of 5G on live broadcast video production using the PRO3-5G, AIR-5G and HE Series. The company has recently demonstrated these impacts at a major tennis championship at Roland Garros in France and as part of the IBC Accelerator Program in Amsterdam.
Streaming Made Simpler

BeOnAIR SST Schema
AVIWEST has also developed an all-in-one live streaming package called BeOnAIR that video operators can use to produce, transmit and distribute content at low latency over aggregated cellular, Wi-Fi and public IP networks. BeOnAIR suits most types of mobile uses, allowing users to stream and store live interviews and events and forward recorded content from the field.
The BeOnAIR includes AVIWEST's compact bonded cellular AIR220 transmitter, MOJOPRO mobile application, and a cloud receiver and distribution gateway service that permits unlimited data traffic. BeOnAIR has a large set of interfaces and functionality including live and auto-record, forward, progressive store and forward, four audio channels and an encoder supporting varied streaming protocols (RTMP, RTSP, SRT, SST, TS, and HLS).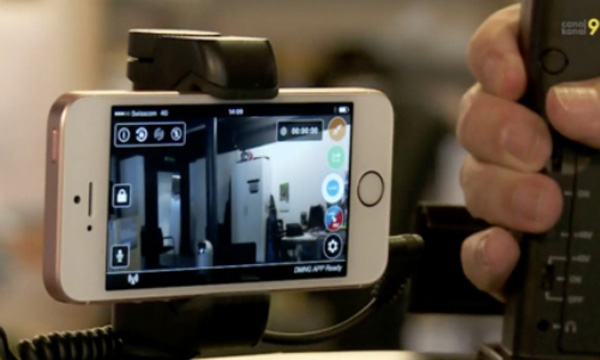 The MOJOPRO software interface makes it easier to adjust camera settings, access the application's video and audio editing tools, and live stream videos. Operators can create stories very quickly and share content to audiences simultaneously across various online media and social networks such as Twitter, YouTube and Twitch.
Using AVIWEST's SST aggregation protocol, BeOnAIR makes live video transmission delivery reliable and robust, with latency as low as 800 ms even in challenging IP connectivity environments. Ronan said, "With BeOnAIR, video operators can pay more attention to the content creation process rather than wasting time stressing about the system setup and the network quality." www.aviwest.com