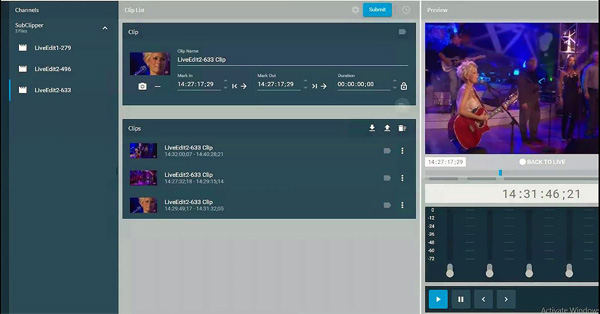 Telestream Lightspeed Live C4 is a new eight-SDI-channel version of Lightspeed Live Capture, a scalable, multi-channel server system with robust support for IP inputs. The Lightspeed Live Capture devices perform on-premise capture, ingesting live, live linear or tape-based media directly into production, post-production and broadcast workflows
At mid-year 2020 Telestream released an entry level dual-channel version within Telestream's Lightspeed Live series. Adding this third model gives the user more flexibility to address different applications – in particular, remote content capture and production workflows.
Powered by the Lightspeed Live server, Live Capture can handle video ingest from similar or mixed format sources, and simultaneously create multiple high resolution and proxy files from any of its inputs. Files are written directly to the Live Capture server's local RAID storage or to NAS/SAN shared storage. Options for delivery can range from CIFS or FTP protocols, to S3 channels or Aspera using FASPStream systems.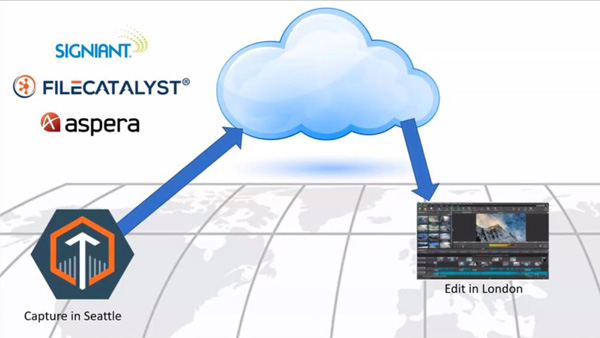 As a standalone system, Lightspeed Live Capture acquires SDI video from up to 8 independent input channels or through IP connections to Transport Streams or RTMP. Or, a group of Live Capture servers can be joined together to create a capture farm, running under a common control interface. Alternatively, Live Capture can be integrated directly into a Vantage domain, which makes lots of different workflows possible through the Vantage Media Processing Platform.
Telestream estimates the Lightspeed Live C4 server has up to 50 percent more encoding and processing power when compared to the current C3 server. It is capable of running Telestream's Live Capture and Live Stream applications simultaneously across all eight of its SDI channels and IP inputs of live video data, if necessary.
For example, in a production and post environment, Lightspeed Live Capture focusses on editing and archiving content from live feeds. The new C4 model captures HD/4K media at high speed from eight concurrent SD/3G-HD SDI inputs or two concurrent 4K/UHD inputs, or from several Transport/RTMP IP inputs. It also records in multiple video formats, including AVC-Intra, XAVC-Intra Class 100/300/480 and others, and meanwhile creates H.264/AVC proxy files, storing them to a local media RAID or to external NAS or SAN shared storage.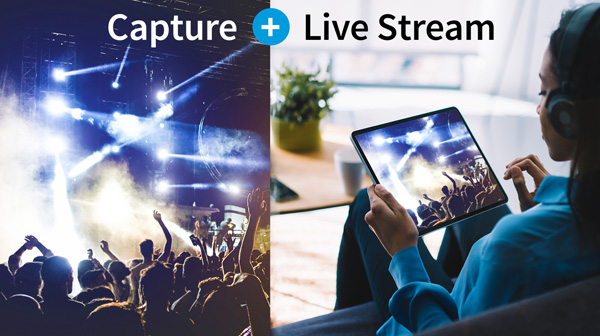 At the same time, Lightspeed Live C4 supports Telestream's Live Stream application, which is used by live and on-demand streaming event producers and others involved in stream encoding for OTT distribution. For such applications Telestream has enhanced its ABR capabilities – specifically UHD ABR encoding, high channel count and deep ABR ladder support, resulting in more ABR encoding streams for more granular player choices in response to bandwidth fluctuation.
Lightspeed Live C4 keeps its core capability of supporting dual, redundant, synchronised streaming content delivery to CDNs in order to increase uptime. In other words, if delivery is disrupted, a synchronised backup stream is always available for recovery. www.telestream.net