BLAST global esports media network has developed a mobile esports production flypack designed so that BLAST can produce its own live gaming events in-house. Due to the impact of Covid-19 lockdown restrictions, they built a workflow their team can use to stage online-only events instead of holding competitions at public venues.
The first of these events was the BLAST Premier Fall Series running from 26 October to 4 November and featured the world's elite-level Counter Strike teams. Live coverage was distributed via various OTT and linear TV channels including Twitch and YouTube, as well as broadcasters such as TV 2 Denmark and TV 2 Norway. It was followed by the next competition stage, the BLAST Premier Fall Showdown, which was held in late November. The Blast Premier Final competition then takes place in December.
Live Production
To ingest, process and distribute the live-action portion of the content from the tournaments, the BLAST team's workflow is using EVS' XT-VIA and XS-VIA production servers. This hardware is networked together into a specialised turnkey system built with 36 Full-HD 1080p channels recording all the player feeds and in-game action. The XT-VIA servers supply the connectivity and format support to record and produce live replays and highlights from the players and observers, and the XS-VIA servers handle ingest and delayed playout of the transmissions for betting requirements.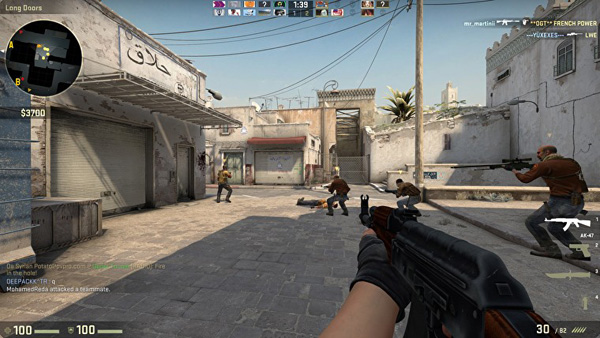 BLAST have also set up EVS' IP media sharing network XNet-VIA to support live media sharing between the XS-VIA and XT-VIA server clients. Running on ethernet means BLAST can use it to share content from wherever events are located at high enough bandwidth for 1080p HDR and UHD-4K material.

EVS' new IP-based replay and highlights system LSM-VIA will re-use content from the XT-VIA servers to create super slow-motion in-game replays and support studio analysis. With the device's native IP connectivity, channels can be assigned dynamically and connected to any server for direct access to any content on the network. The team visualises content through the remote's integrated touchscreen, and has a second viewer serving as an interface to the whole of BLAST's production environment. Layouts are customisable for direct access to functions and, by interacting directly with other EVS services in the VIA system, LSM-VIA supports flexible workflows that adapt precisely to each production style and scale.
Workflow Control
For broadcast control and monitoring BLAST's team has configured all SDI workflows within its production environment through EVS Cerebrum. As a result, they can manage all devices in the flypack, including the router, multiviewer, vision mixer and audio desk, through one Cerebrum UI.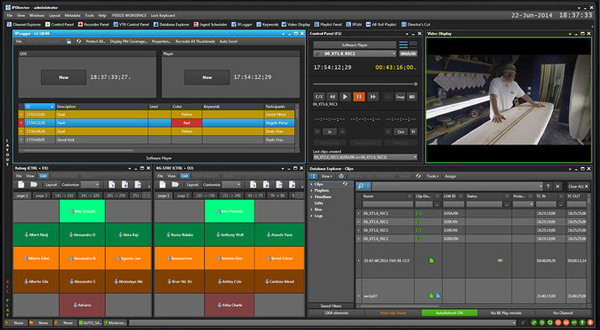 Cerebrum also handles the under monitor displays (UMD) and Tally for the entire system, including the XT-VIA's built-in multiviewers, to immediately identify the source and destination of the signals being displayed on monitors. The team has also customised the panels in Cerebrum with production configurations that meet the requirements of certain types of events. These are saved and reloaded as needed.
Managing Live Content
Live esports events are fast-paced and their live audiences are demanding. Consequently, the BLAST team wanted to use production asset management (PAM) software in order to search through and edit the live media content and control playout. They chose EVS IPDirector live PAM software for these tasks, used with IPWeb to allow searching for and accessing content in the IPDirector database remotely. They can also publish in-game clips to fans on social media.
The speed of the workflow is partly owed to integration with Adobe Premier Pro via the IPLink plugin, allowing BLAST editors to instantly access clip elements made available by IPDirector while the live event is still happening. Instead of waiting to move or copy of files to the local storage, the Premiere Pro editors search for clip elements based on IPDirector metadata, and then preview and use the associated files directly from the shared storage.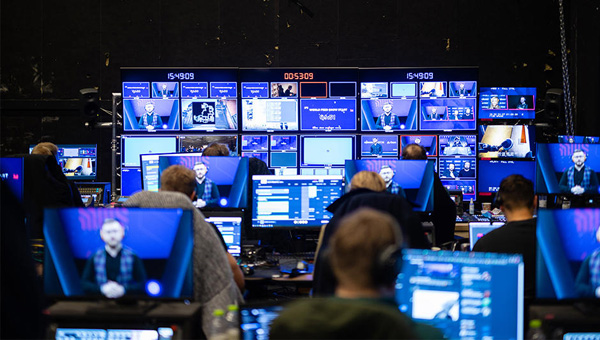 Processing and Archive
The backend resources of the EVS live PAM system are hosted on EVS' PMZ virtualisation platform, preserving the agility of operating a scalable infrastructure and saving on power and rack space. The PMZ IT virtualisation hardware is optimised for temporary events, using HCI (hyperconverged infrastructure) architecture with software-defined storage that scales out for more processing power when needed. The virtualised EVS backend tools are then made available on demand for each live production.
EVS' XFile3 manages the file exchange, backup and transcoding for the events ahead of archiving content from the live production servers, which is convenient when publishing clips and highlights to Twitch and social media, and simplifies the transfer of content while in high-pressure esports environments. XFile3 supports multiple destination archives in different codecs and file formats, alleviating the need for separate file conversion processes. evs.com