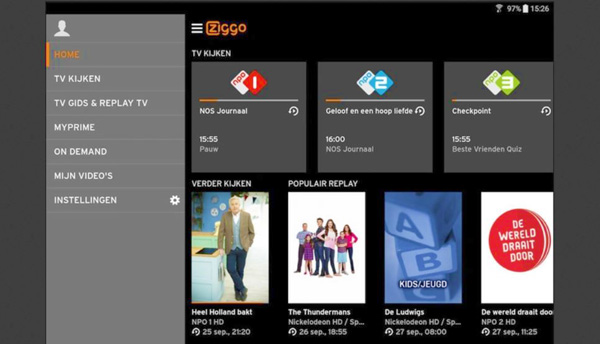 Ziggo is the largest cable operator in the Netherlands and also supplies Internet and telephone services to residential and commercial customers. The company recently took measures to upgrade the picture quality of their transmissions, including the purchase of 40 Bridge Technologies VB120 signal monitoring probes. The installation at 40 of Ziggo's sites was completed by Bridge Technologies' Business Partner, Burst Video.

A broadcast RF IP probe reports local signal strength, signal-to-noise ratios and stream data detail over IP. Most probes can also log errors and record streams locally. The VB120 broadcast probe covers IP unicasts and multicasts, OTT/ABR streams as well as a full range of RF formats. Built for high reliability and low maintenance, the VB120 also keeps power consumption low, consuming less than 12W of power.

Most important for a cable network such as Ziggo's, the VB120's Return Data Path (RDP) system allows remote signals to be re-routed more easily from regional locations into a centralised point for decryption and signal analysis. This centralisation reduces the need for expensive on-site visits to manage the hardware, and speeds up network expansion if needed.
Recording functionality that is either continuous, manually triggered or alarm triggered allows signal loss, packet loss and packet jitter to be checked against thresholds that Ziggo's team defined themselves so that they feel confident that their network is functioning and robust at all times. These key parameters are presented through Bridge Technologies' proprietary MediaWindow system, which makes current and historical data recognisable and readable at a glance and increases the user's understanding of the media flows in an IP network.
It is possible to monitor OTT/ABR streams at master play-out or at the CDN origin server in all common streaming formats using the OTT option. Supported formats currently include Microsoft Smoothstream, Apple HLS, Adobe HDS, MPEG-DASH and basic RTMP.
As well as completing the installation in the 40 locations across the Netherlands, Burst Video also secured a five year service agreement with Ziggo. www.bridgetech.tv