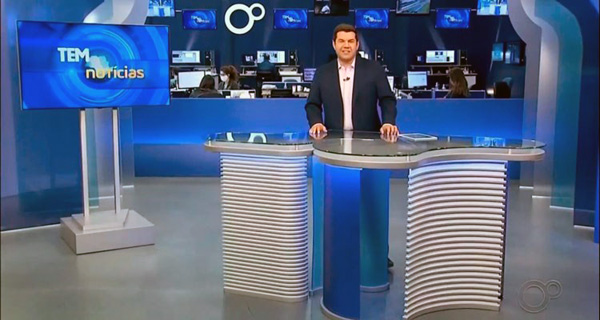 TV TEM Brazil, the regional Brazilian television network and affiliate of TV Globo in Sorocaba, Sao Paulo, broadcasts TV Globo Network signals and regional news and sport, covering nearly half of Sao Paulo's territory. When considering a major upgrade of its playout capabilities, TV TEM's goals were to introduce modern tools and functionality, but still make use of legacy equipment and preserving past investment. The network also planned to put the basic infrastructure in place for migrating later to IP.
To overhaul its playout workflow, Brazil reseller Videodata supplied and installed Pebble Automation software and Pebble Integrated Channel devices.
The new integrated automation and playout system removes separate, unconnected equipment and extra hardware, replacing it with software-based tools. Pebble Automation's architecture is flexible enough to make it fully compatible with parts of the old system, which means TV TEM has been able to concentrate its investment in new modules for modernisation and evolution of the system. Using locally sourced DELL servers for the project was another important cost saving, considering the high cost of importing into Brazil.

Ewerton Maciel, Technology Director, TV TEM Brazil, said, "Pebble's approach reduced hardware, retained the viable parts of our old system to protect our investment and gave us a simpler workflow with more sophisticated tools. Also, Pebble has a lot of experience in this field and a large installed base of broadcasters in Brazil and around the world. That gave us more confidence in the company's systems."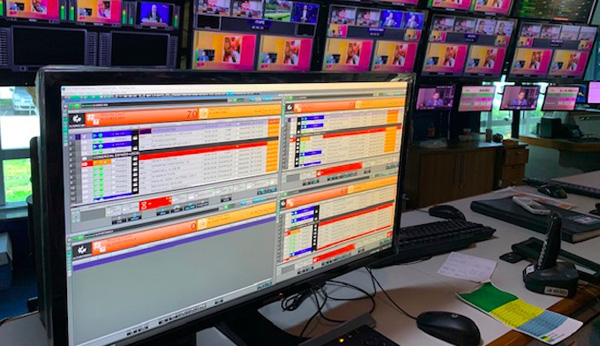 Ewerton talked through the complex TV TEM operating processes. TV TEM's Pebble Automation system works as centralcasting with four redundant channels and one spare channel, plus four ingests for unmodulated baseband signals. With this type of automation, one central facility creates signals customised for broadcast through a number of individual stations.
The system features DELL servers, including two device controllers, two data bases, four Integrated Channel devices and one witness disk. The system controls external devices including five Harris IconMaster MCS master control switchers, four VTRs and the existing Imagine Communications Platinum Router.

"The centralcasting environment requires multiple lists and a large volume of material that is moved by several sites," he said. "Another part of the challenge is that Pebble has to control and fill media in third-party systems in three very different environments besides Pebble itself, including a legacy system and a collection running in the public cloud."
Pebble's Integrated Channel device puts audio, video and graphics functionality in a scalable format to handle ingest, channel branding and multi-channel playout. It replicates in software the functionality of the broadcast playout chain, traditionally made up of single-purpose devices performing dedicated functions, and it can be customised for channel types from scheduled static channels up to dynamic, responsive channels with multiple content formats, graphics and live inserts.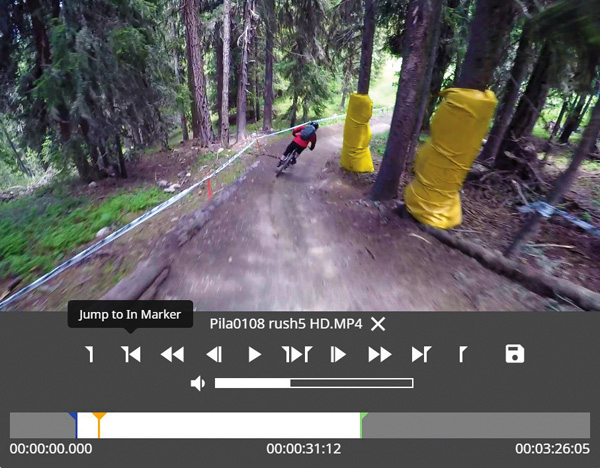 Pebble Lighthouse player

Pebble's web-based user interface Lighthouse will be used to monitor the on-air playlists throughout the station, and can be used for remote control if necessary with configurable web dashboards. Users can view IP streaming outputs from integrated channel devices. Managing content across the system, it is possible to stream video from storage, review clips and segment metadata.
The ingest ports are allocated dynamically, and ingest scheduling conflicts resolved automatically. The system also has a database bridge to synchronise the Pebble Automation metadata with the backup systems in a way that is transparent for the user. www.pebble.tv