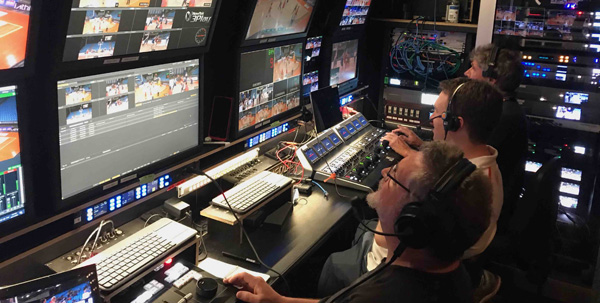 Sports Entertainment Network (SEN) in Melbourne, Australia, produces and distributes sports entertainment content for fans across multiple platforms. Their team specialises in customising and localising stories for brands into integrated campaigns that target specific audiences or markets. SEN recently chose to extend their business with an outside broadcast unit, working with systems integrator and supplier Digistor.
SEN's head of production for their TV division, Peter Morris, said, "We produce live and pre-recorded TV programs from studios in Southbank as well as complete live sports coverage for broadcasters including Nine, Seven, SBS, Fox Sports and ESPN. To expand our scope, we decided to build an OB operation but wanted to keep our options open by avoiding major investments in physical equipment. Instead, Digistor supplied us with Dejero EnGo encoding transmitters, which are compact and mobile.
"We built a system aimed at second-tier sports – those with a broadcast requirement but not the budget for a full-blown OB outfit with trucks and teams of people on the ground. We also created a hub-based system in which a small unit at the sporting event would feed into our larger Melbourne control room and hub in Southbank."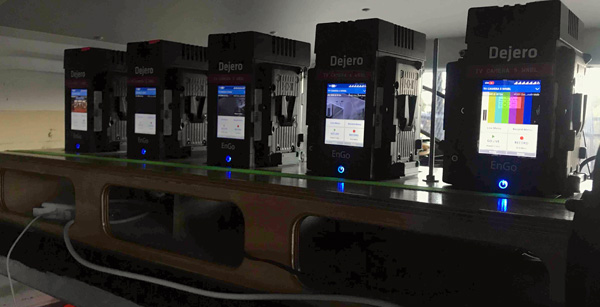 Peter and his team had used Dejero before and were familiar with how they worked what they were capable of. Therefore, part of the new SEN system involved developing custom software that works with a series of Dejero EnGo units, stacked side by side at the venue, to capture and lock together all of their signals and precisely synchronise them as they return to the production centre in Melbourne.
The Dejero EnGo mobile transmitters use bonded cellular signal transport to transmit live, original quality video at low latency from cameras at remote locations. Dejero has developed its own proprietary signal aggregation technique for its devices, called Smart Blending Technology, that establishes reliable connectivity for low latency live video. The technique makes it possible for EnGo to transmit high-quality live video with latency as low as 0.8 seconds by intelligently combining and re-combining multiple network connections together in real time, depending on conditions.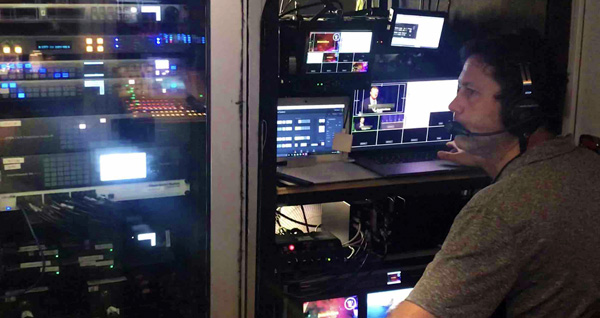 Through this technique, users can increase the reliability, coverage and bandwidth capacity of their signal delivery. Further to the transmission characteristics, the quality of the live video is preserved with HEVC compression and bitrates of up to 20 Mb/s for 1080p 50/60 video. Hybrid hardware/software encoding in the EnGo dynamically adapts in real-time based on the complexity of the video scene being captured and the network throughput. Cellular reception in challenging network environments is managed similarly by separating the devices' antennas on the fly to optimise reception.
"Using our custom software, when we switch the Dejero units on, they all feed into the SEN system perfectly synchronised," said Peter. "An example of this in action is the 2020 WNBL basketball championships in Townsville, QLD, that took place in December. We had five cameras sending back feeds to Melbourne via the Dejero EnGo units.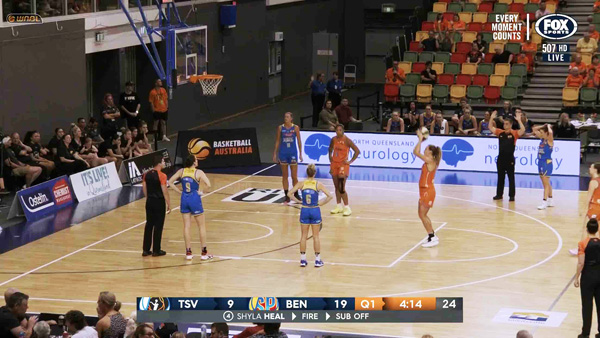 2020 WNBL basketball championships at Townsville, QLD.
"All of the more expensive craft and creative work – including instant replays, editing live footage, graphics and the device monitoring and adjustment that goes with those functions – was done back at the SEN Hub in Southbank. This set-up made the OB operations at the event efficient and cost effective. For example, while we had a live switch of the game proceeding at the location, should a failure have occurred, the game could also be switched remotely by a director in Melbourne."
SEN's Dejero EnGo-based system has made it possible for the staff to cover more sports and take on more jobs. "Some sports, particularly those where budgets are very tight such as the recent Hockey Australia tournament, can now have a full broadcast presence. For the hockey events, we equipped individual camera operators with a Dejero EnGo and each sent a camera signal back to our Melbourne hub using our proprietary software for timing and synchronisation. It was a simple workflow that was very effective." www.dejero.com